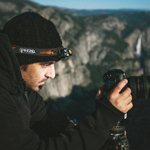 By Joe Capra
Joe is a Los Angeles-based photographer and filmmaker, and winner of XPRIZE's 2012 "Why Do You Explore?" Video Contest for his piece Midnight Sun | Iceland.
After traveling to Iceland and Greenland, Rio de Janeiro was the next location on my list of places to Explore. I have always wanted to visit Rio, and with the 2014 FIFA World Cup and 2016 Olympics being hosted there I figured now was a great time to go. My video "RIO" is a compilation of some of the imagery I captured, employing a time lapse approach with 4K and 10K resolution footage. Most of the locations are within the city of Rio de Janeiro, but I also traveled to the famous Iguazú Falls, one of the New Seven Wonders of the world.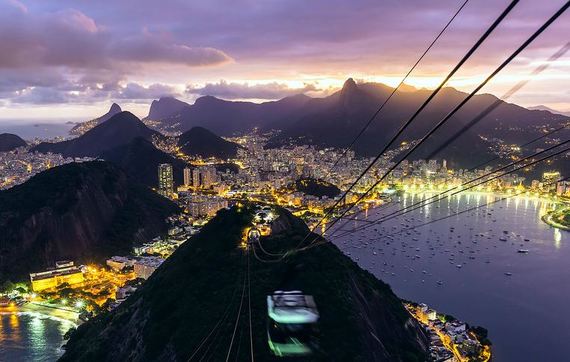 Recognized for inspiring musicians, landscapers and urbanists, Rio has been designated as a UNESCO World Heritage Site. Joe Capra's time-lapse video captures the city's vibrancy with ultra-high resolution footage.
Rio de Janeiro, or as most people call it, "Rio", is the capital city of the State of Rio de Janeiro, and is the second largest city of Brazil with a population of approximately 6.3 million people. Part of the city has been designated as a UNESCO World Heritage Site, called "Rio de Janeiro: Carioca Landscapes between the Mountain and the Sea". Rio is one of the most visited cities in the southern hemisphere and is known for its natural settings, carnival celebrations, samba, Bossa Nova, and "balneario" (resort) beaches such as Barra da Tijuca, Copacabana, Ipanema, and Leblon. Some of Rio's most famous include the beaches of Copacabana, Ipanema, the giant statue of Christ the Redeemer atop Corcovado mountain, also named one of the New Seven Wonders of the World; Sugarloaf mountain with its cable car; the Sambódromo, a permanent grandstand-lined parade avenue which is used during Carnival; and Maracanã Stadium, one of the world's largest football stadiums. No wonder the beautiful city of Rio De Janeiro was chosen to host the 2014 FIFA World Cup and the 2016 Summer Olympics. With so much amazing scenery, history, culture, and landmarks I had plenty of options for photography and exploration.
As mainly a nature and landscape photographer who loves exploring exotic locations, places where not many people travel to, Rio was a great change of pace for me. The hustle and bustle of a large city such as Rio de Janeiro, the second largest city in Brazil, was an incredibly enjoyable contrast to the previous locations I have been to. In Rio I was not only able to explore and photograph some amazingly beautiful land- and cityscapes, but I was also able to experience a new culture and lifestyle. Meeting new people, speaking with the locals, trying different foods, learning about the local history, visiting the Favelas, and just observing this amazing city and its people was one of the most valuable and rewarding experiences I could hope for. Overall, Rio was sort of exploration overload for me - in a great way.
These are experiences that will stay with me forever, and that's why exploration is so very important to me. Like I have said before, you do not have to travel the world to explore. There are so many amazing things to see and experience right in our own backyards, or just a short drive away. I hope my travels, videos, and photos can encourage people to get outside and explore. In my opinion there is nothing more valuable, and personally rewarding, than exploration. Looking forward to my next adventure: Antarctica in December, thanks to the XPRIZE video contest!
This blog post is brought to you by Shell, our Exploration Prize Group sponsor.