There something about the blank expanses of a coloring book that awakens the inner child in all of us. You can't help but imagine yourself diving into a box of crayons, itching to transform the black-and-white pages into rainbow works of art.
The sheer joy one can experience in the margins of a coloring book doesn't have to end with adolescence, though. Thanks to Ai Weiwei, Laurie Simmons, Richard Prince and nearly four dozen other big names in contemporary art, both adults and kids with a penchant for multi-colored markers can have their fun. The outlet? Between the Lines, a coloring book designed entirely by artists.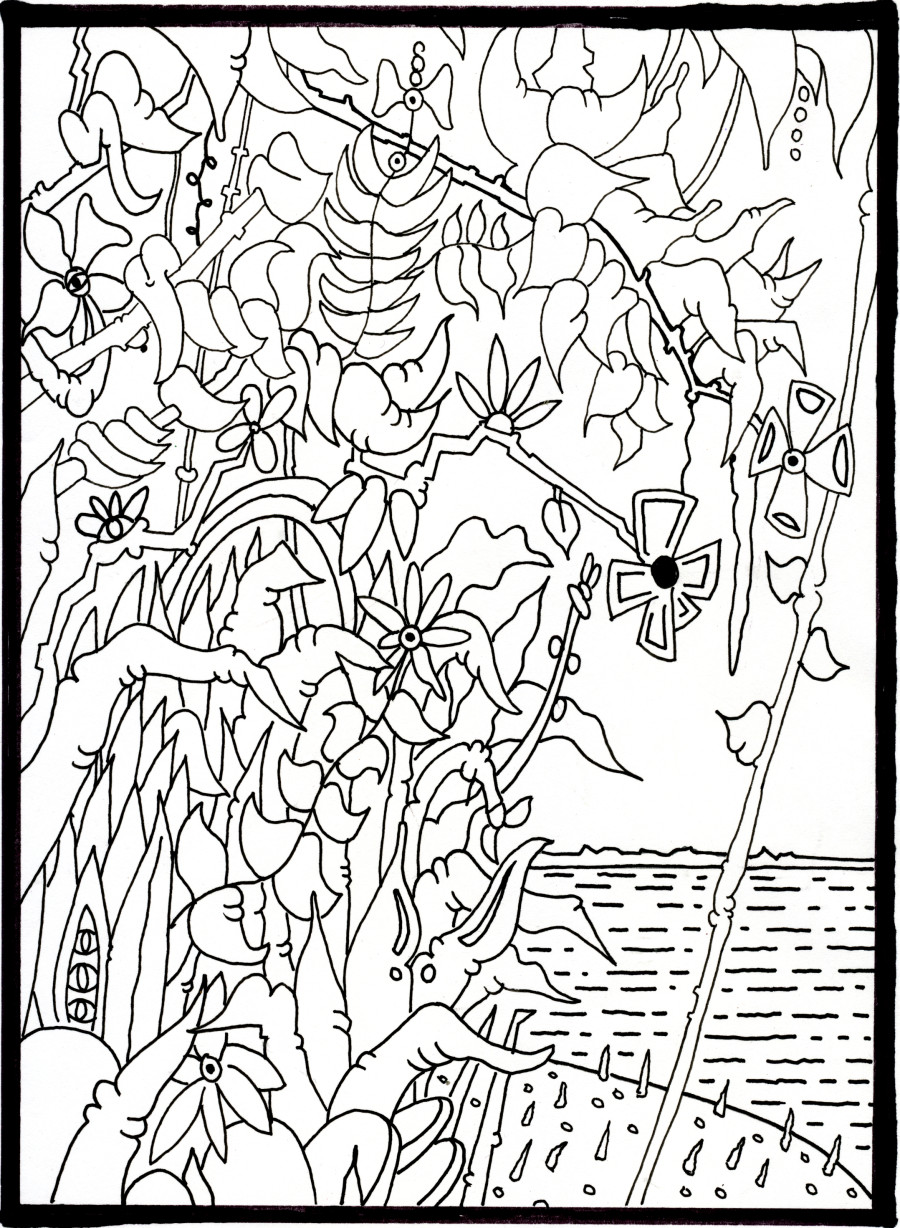 Erik Parker
The Between the Lines series is currently in its fourth edition, meaning that this issue -- featuring works by Erik Parker, Marilyn Minter, the estate of Félix González-Torres and much, much more -- is only the tip of the iceberg. The project is the brainchild of RxArt, an organization committed to both art and health in the United states, which distributes the fine art coloring book to children in their partner hospitals across America.
"A hospital visit is often a frightening experience for a child, and this book is intended to take their minds elsewhere, easing anxiety," explained RxArt President Diane Brown in a press statement. "It is intended to amuse, engage and spark imaginations, enhancing the healing process.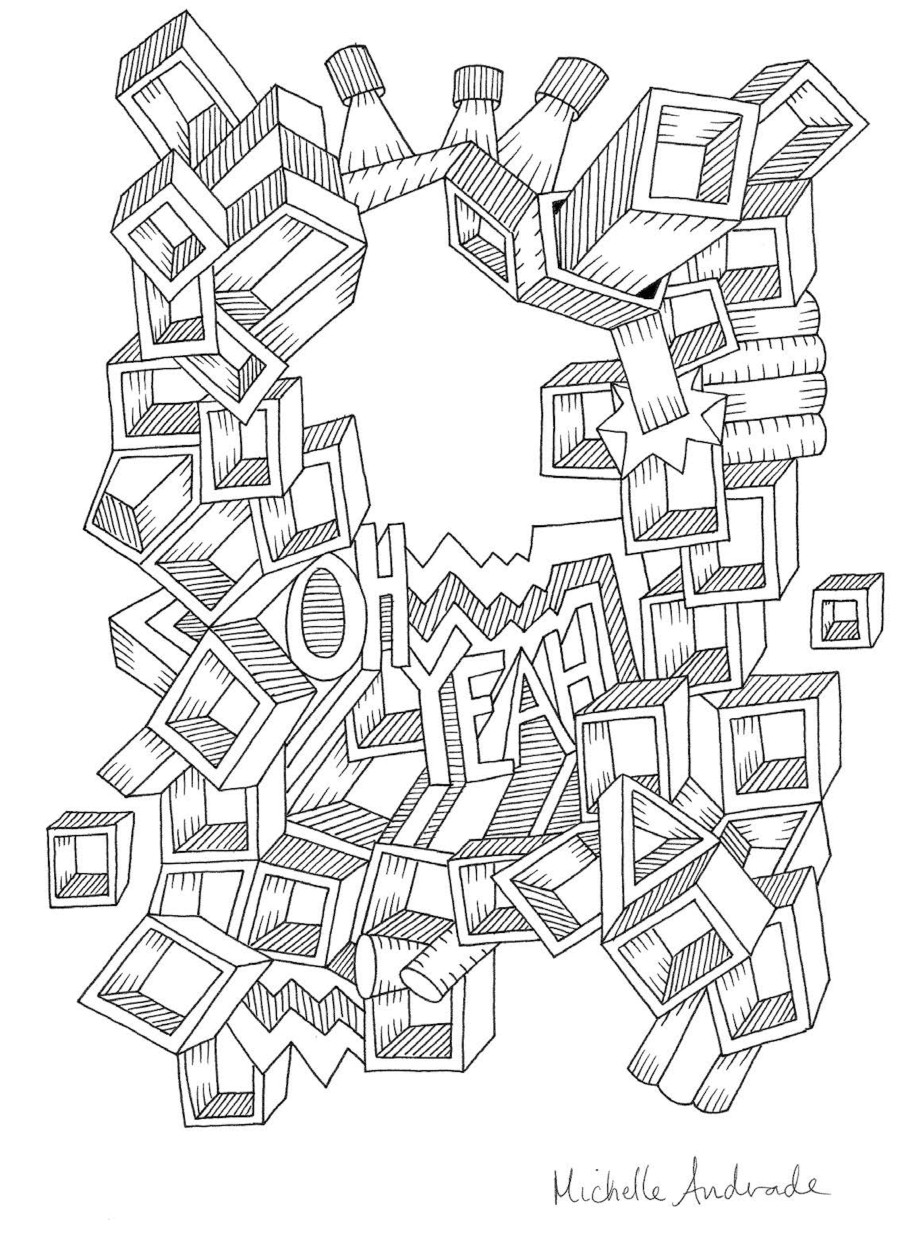 Michelle Andrade
The RxArt Coloring Book will be placed in hospitals including New York's Mount Sinai Hospital and St. Luke's Roosevelt, as well as Illinois' Advocate Hope, among others. The objet d'art will also be available for purchase at various bookstores and museum shops, allowing the avid collector to enjoy the naked artworks as well.
Behold, a preview of Between the Lines: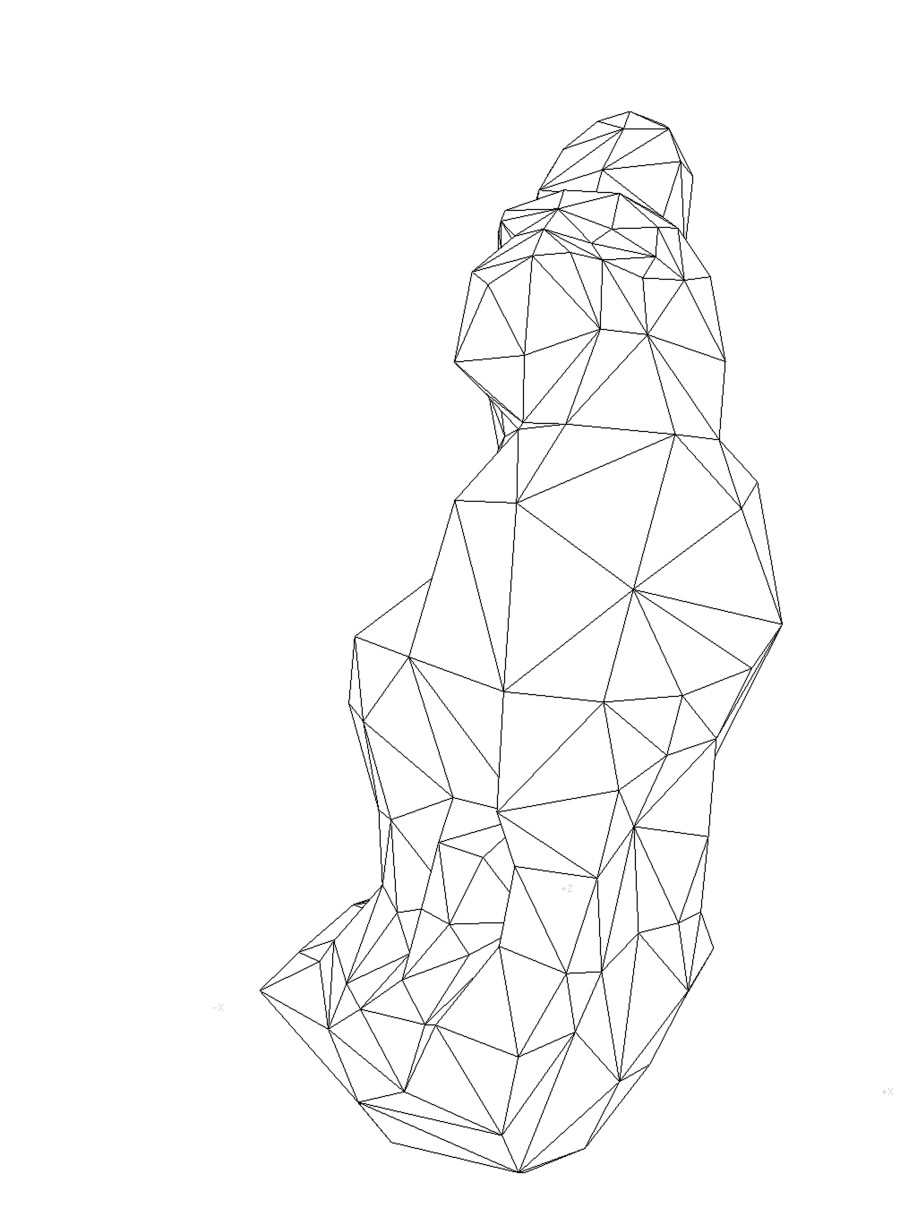 Toby Ziegler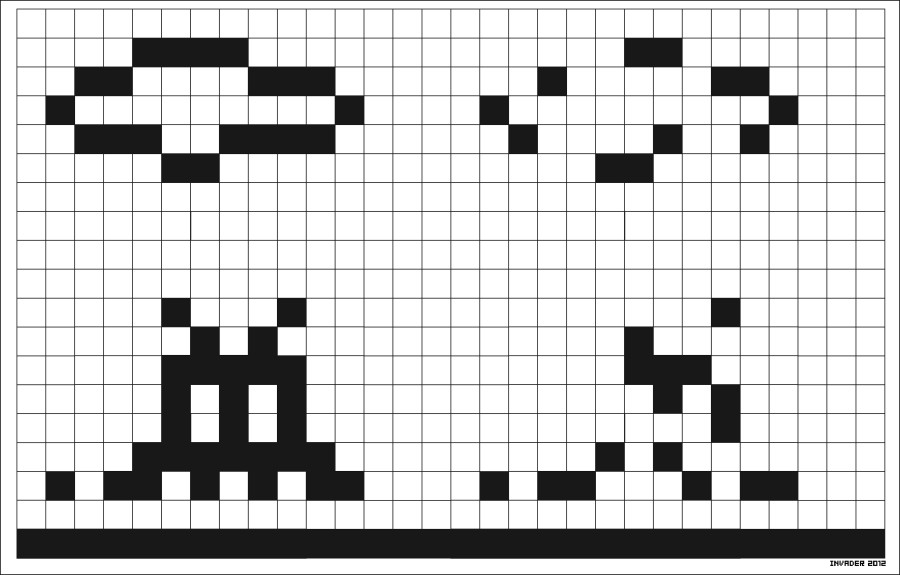 Invader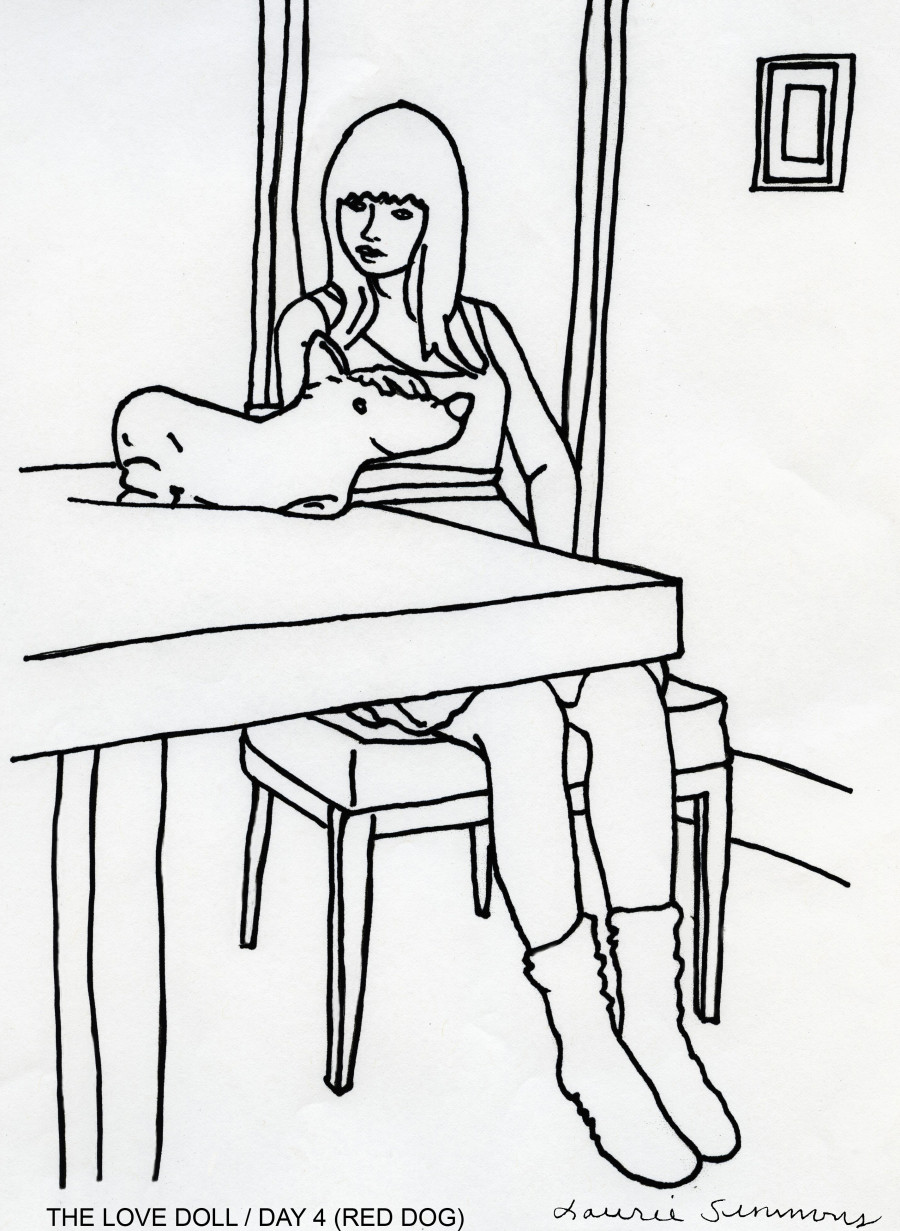 Laurie Simmons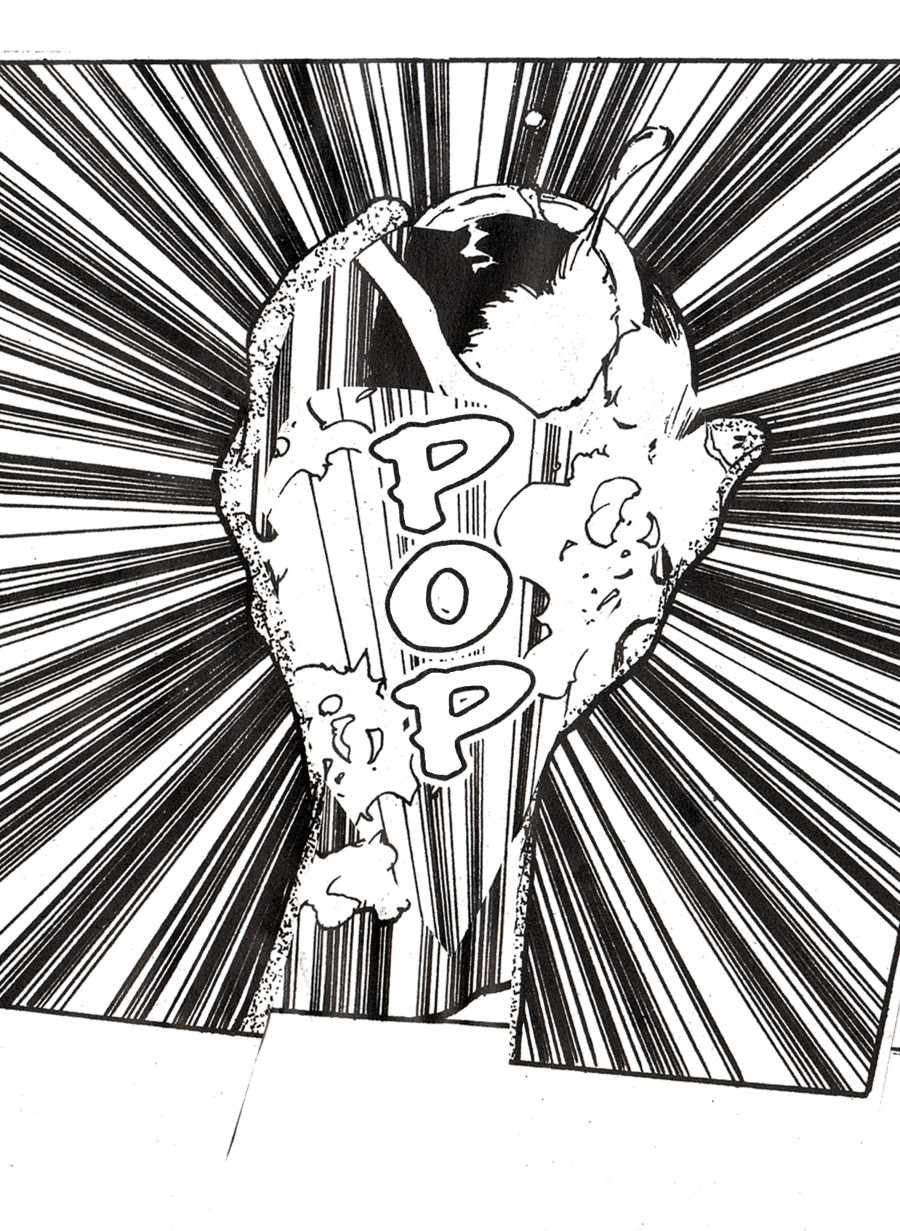 Christian Marclay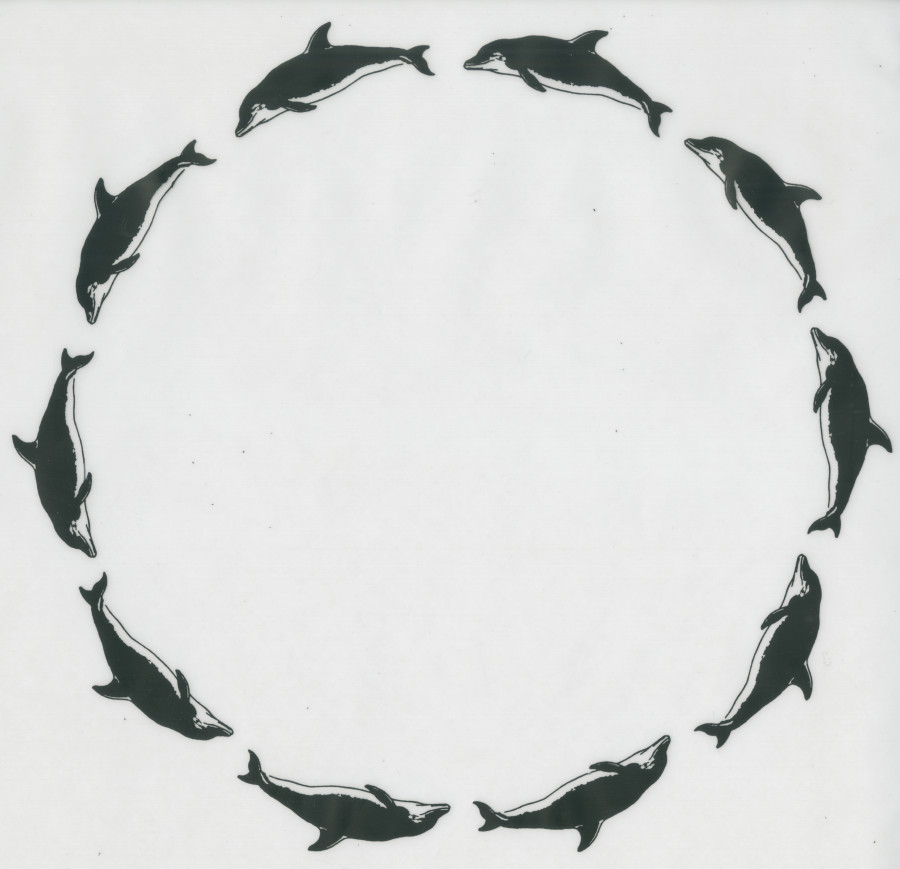 Felix Gonzalez-Torres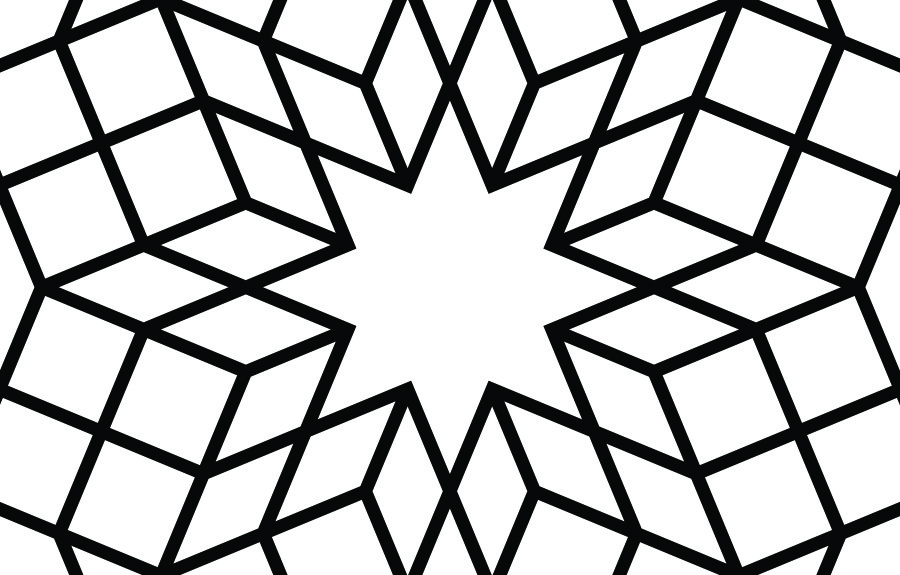 Aakash Nihalani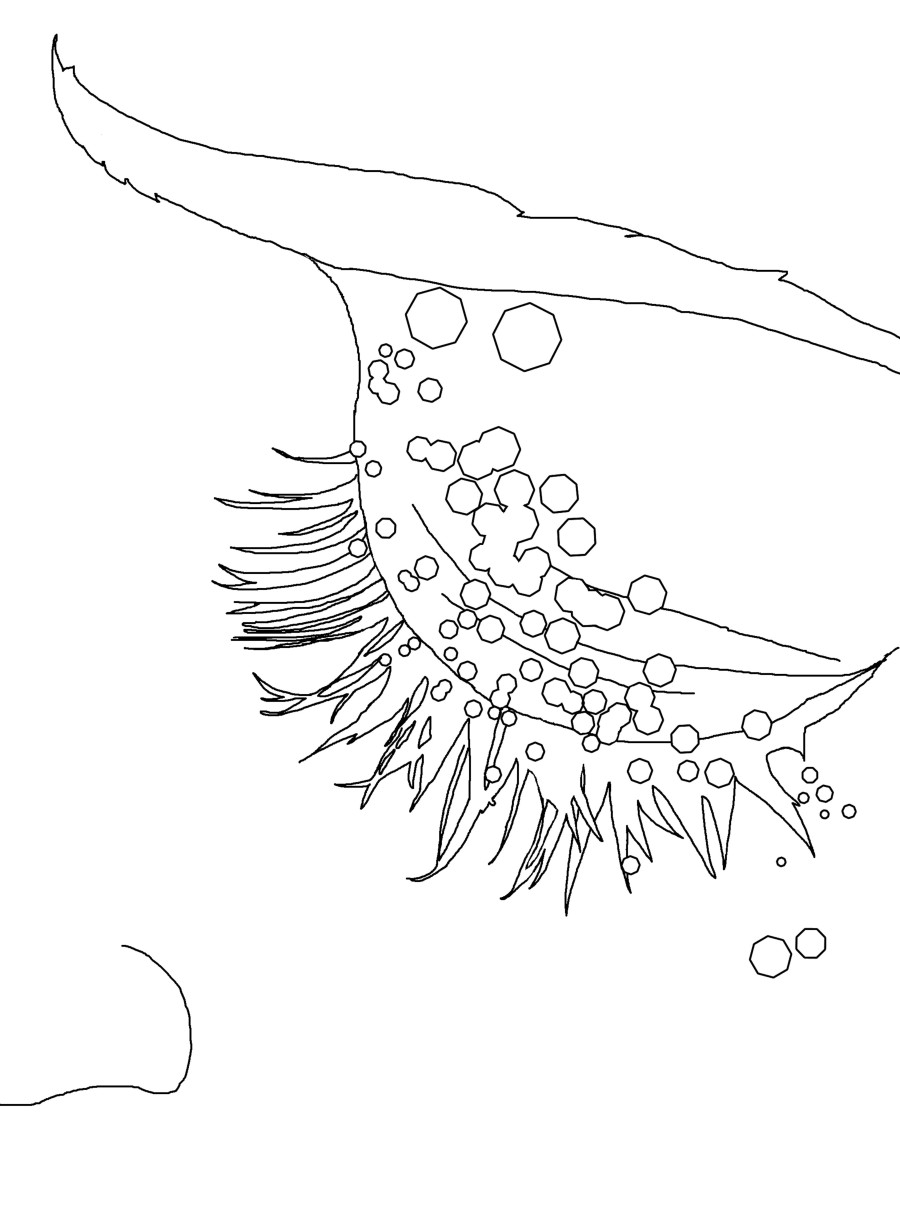 Marilyn Minter
Related