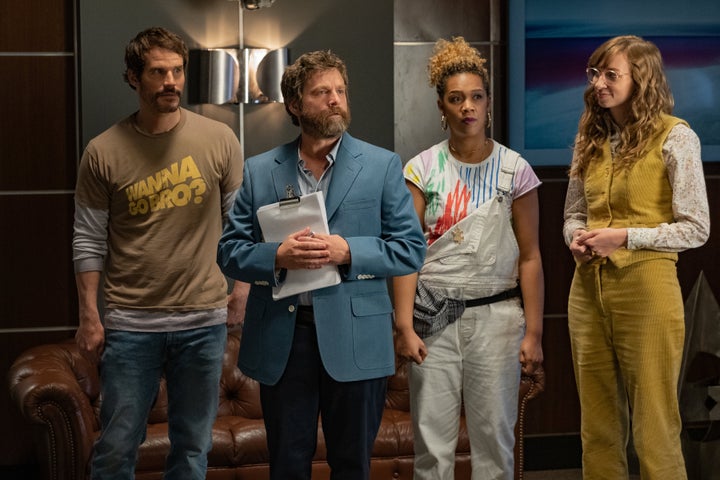 Netflix may not add many noteworthy movies this week, but one film I've been particularly excited about does join the service.
On Sept. 20, the Zach Galifianakis-starring "Between Two Ferns: The Movie" debuts on Netflix. I have fond memories of sitting in my college dorm room watching the "Between Two Ferns" web series on Funny or Die back in the late 2000s to early 2010s. The show has only sporadically released new episodes over the last few years; the most recent episode debuted in 2018 and starred Cardi B, Jerry Seinfeld and Wayne Knight. So, with this dearth, I am particularly happy to welcome nearly an hour and a half of new "Ferns" content into my week.
I write more about the new Galifianakis movie below, but you can read on to see the full list of movies joining the service this week.
And if you want to stay informed of everything joining Netflix on a weekly basis, subscribe to the Streamline newsletter.

Notable Movie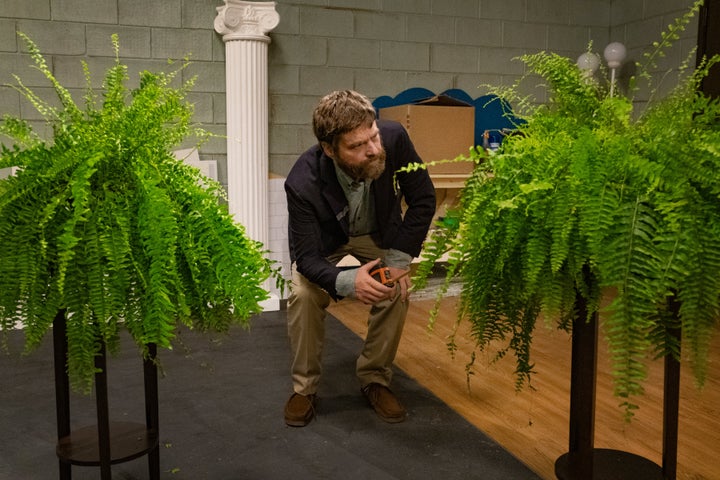 Details: The movie exists in a world where Galifianakis' reporter character from the "Between Two Ferns" web series actually worked for a public access television channel. In this fiction, Will Ferrell "discovered" the interviews, uploaded them to Funny or Die and caused Galifianakis to become a viral star of much public derision. The Galifianakis character may become famous for being a terrible interviewer, but the new fame gives him the opportunity to interview even more celebrities. The character makes a road trip across the country to conduct interviews that he hopes will convince viewers he's actually good at his job.
This stars Zach Galifianakis and at least two ferns, although it's unclear how many ferns the production team actually used. Galifianakis and Scott Aukerman co-wrote the script, and Aukerman directed the movie. The many A-list guest stars include Benedict Cumberbatch, Jon Hamm, Brie Larson, Keanu Reeves and Chrissy Teigen ― but that's not even half of the A-listers involved.
"Between Two Ferns: The Movie" runs 1 hour, 22 minutes.
Read on: Back in 2014, Vulture interviewed Aukerman about how the "Ferns" web series landed an "interview" with then-President Barack Obama. I particularly enjoyed this part about Aukerman's fear of "directing" the president:
You directed it. Did it ever feel normal? What was it like to give the president notes?
It was definitely something I was very concerned about. I remember asking someone, "Am I allowed to speak to the president?" And they said, "What do you mean?" And I said, "Well, you know, I'm the director, am I allowed to direct the video?" They said, "Of course!" It was strangely collaborative. It wasn't that we went in there and did our regular process and they worked with us on it. I think people in Hollywood are so used to getting their own way with how they're treated in interviews that they're more difficult than people at the White House, who are just excited to be in there.
The Full List of Movies Joining Netflix
"Clive Davis: The Soundtrack of Our Lives"
Sept. 20
"Between Two Ferns: The Movie" (Netflix Film)
"Daddy Issues"
Sept. 21