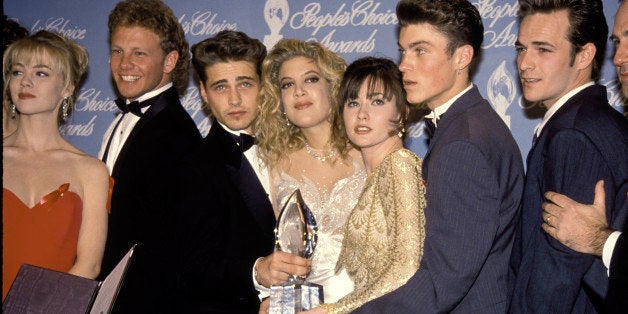 Lifetime wants to show you what really happened behind the scenes of all your favorite shows.
Anyone who watched the series, which aired for 10 seasons throughout the '90s, knows that just as much drama went down off-screen for many of the cast members as it did for their characters at the Peach Pit each week. Perhaps this could finally be a story in Lifetime's "Unauthorized" series that may actually be worth being told.
According to Lifetime, the made-for-TV movie will specifically focus on the show's first four seasons, "highlighting the drama between cast members and producers both on- and off-set, including the series' journey from several near-cancellations to its massive success and imprint in the cultural zeitgeist and lasting impression it has made on millions of people to this day."
Popular in the Community