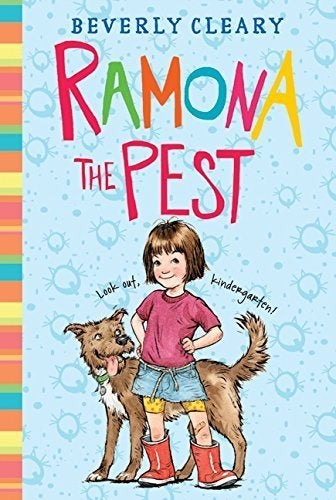 Though the increasing strength of the children's and young adult fiction markets have given kids today many more options, from The Hunger Games to John Green, it's hard to graduate to adulthood without having benefited from Beverly Cleary's wisdom about what it means to be a kid ― and her accompanying droll humor.
When Cleary began writing children's books in the 1950s, honest and non-didactic books for kids were a rarity. Her squirmy Ramona Quimby, normal kid Henry Huggins, and cast of characters from Klickitat Street embraced the ways in which children see the world differently from adults, without talking down to them or trying to change them.
Cleary continued to write books set in her home neighborhood in Portland, Oregon, throughout her adulthood, and though little seemed to change in her stories, they remained as beloved by kids as ever. "I have stayed true to my own memories of childhood, which are not different in many ways from those of children today," she told The Atlantic in 2011. "Although their circumstances have changed, I don't think children's inner feelings have changed."
Here are 11 times Cleary showed us how much she gets kids, and the power of reading, over the course of her fabulous life:
"I guess that's what growing up is. Saying good-bye to a lot of things. Sometimes it is easy and sometimes it isn't. But it is all right.""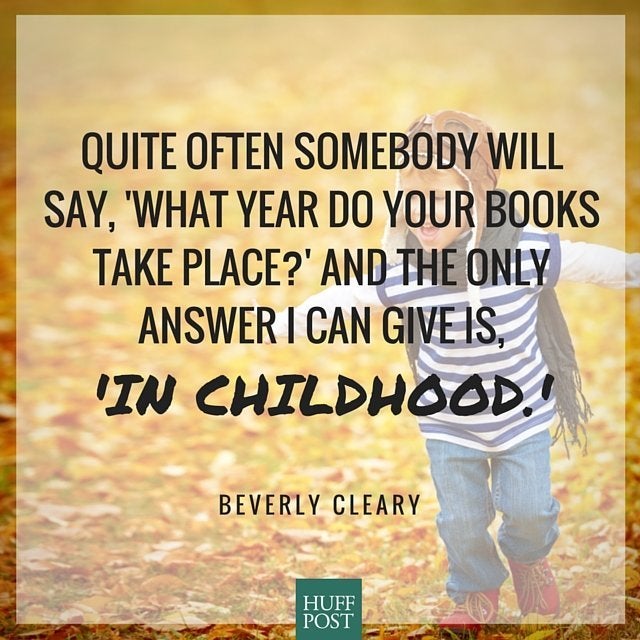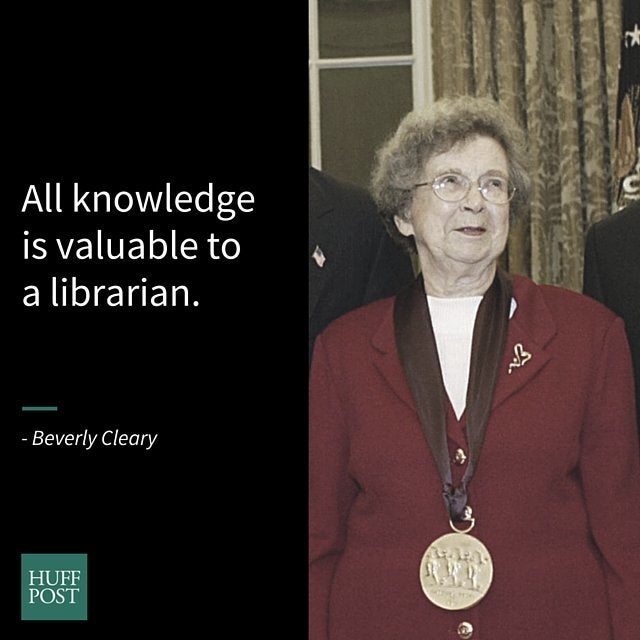 "She means well, but she always manages to do the wrong thing. She has a real talent for it.""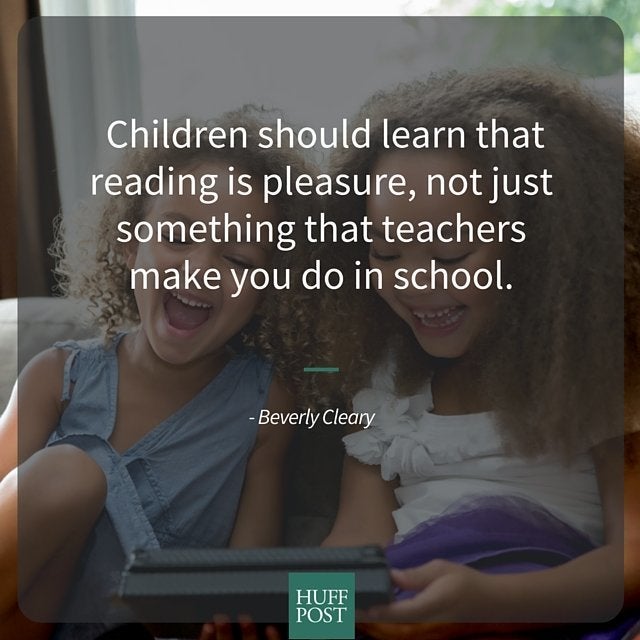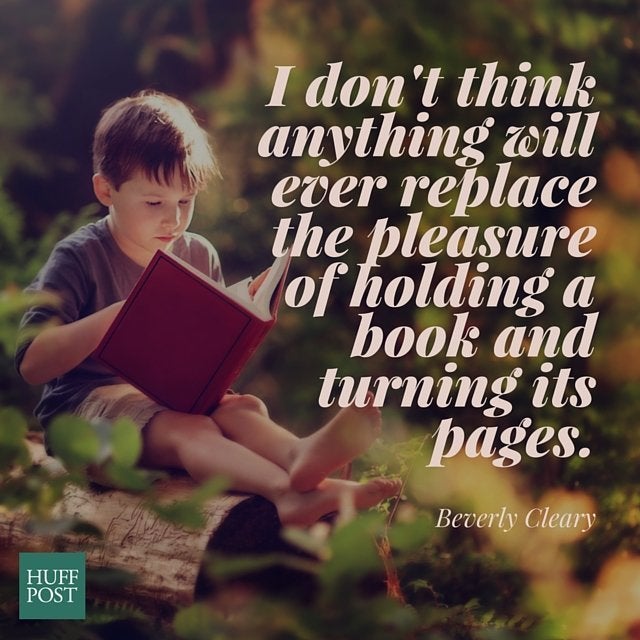 "She was not a slowpoke grownup. She was a girl who could not wait. Life was so interesting she had to find out what happened next.""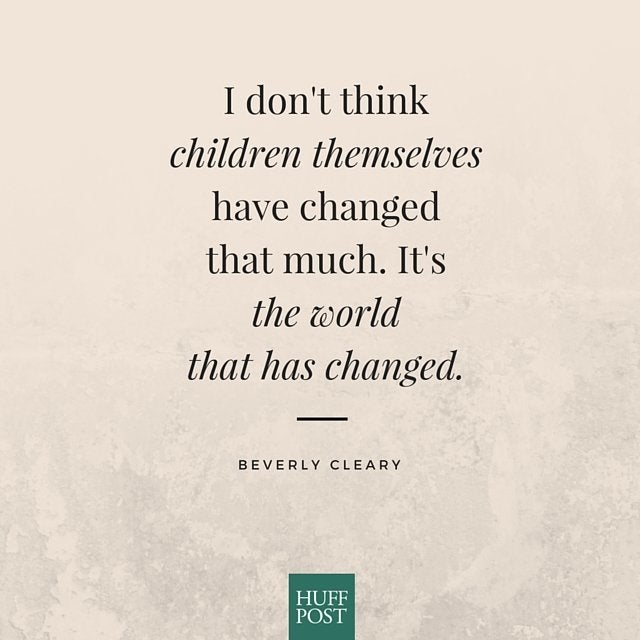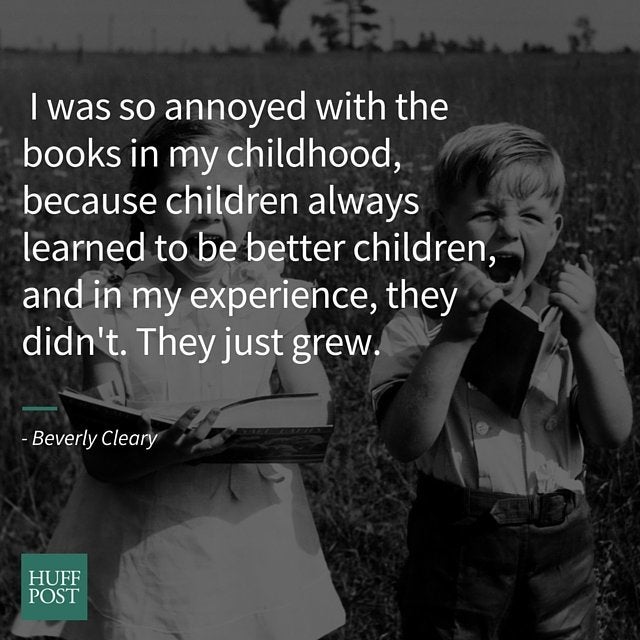 "Ramona could not understand why grown-ups always talked about how quickly children grew up. Ramona thought growing up was the slowest thing there was, slower even than waiting for Christmas to come. She had been waiting years just to get to kindergarten, and the last half hour was the slowest part of all.""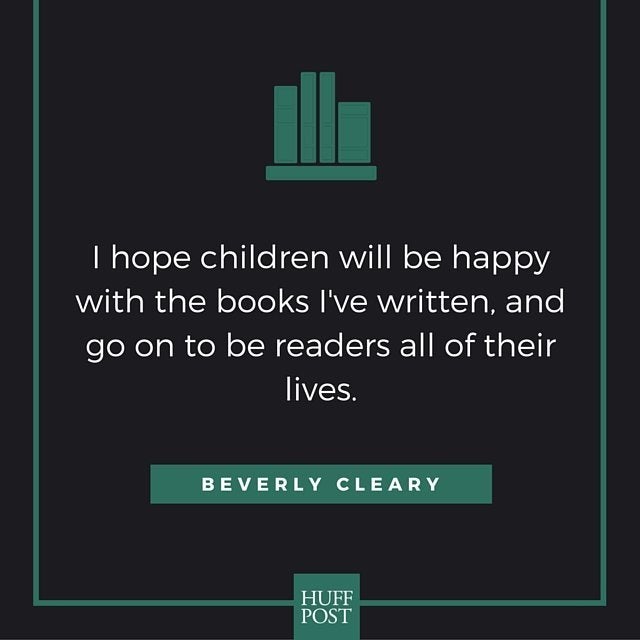 This article was originally posted April 12, 2016, for Beverly Cleary's 100th birthday and was updated April 12, 2019.
Related
Before You Go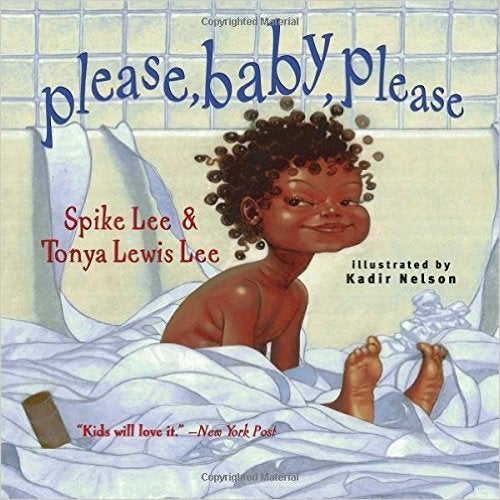 21 Children's Books Every Black Kid Should Read
Popular in the Community