Anyone who was a teenager in the early '90s spent Wednesday nights glued to FOX awaiting the latest episodes of "Beverly Hills, 90210." The adventures of Brenda and Brandon Walsh and their stylish cohorts Kelly, Donna, Dylan and David were the subject of many a teen fantasy.
When it came to their clothes, accessories and hairstyles, it would be remiss to say that the kids of West Beverly High weren't major style influencers. We dare you to tell us one '90s teen who didn't die for Kelly Taylor's wispy bangs (or red Beemer, for that matter) or Brenda Walsh's cowboy boots.
Even though their looks may feel a little dated now, there are some takeaways that we shouldn't ignore. Here, eight style lessons that we can still enjoy, with or without the vintage Porsche.
1. Frilly tops are a totally suitable alternative to underwire bikinis. Andrea, the bookish editor-in-chief of the school paper, wasn't going to be caught in a string bikini. An off-the-shoulder top did the job just fine, showcasing just enough skin to necessitate SPF without baring too much.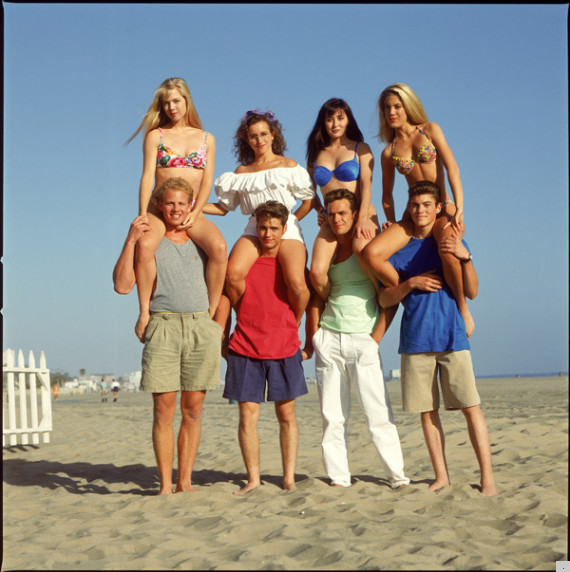 2. Denim-on-denim has always been trendy. And it's not just because Jason Priestley is Canadian. Rather than following suit in a boxy jacket and jeans, we prefer slim-cut denim and a chambray shirt.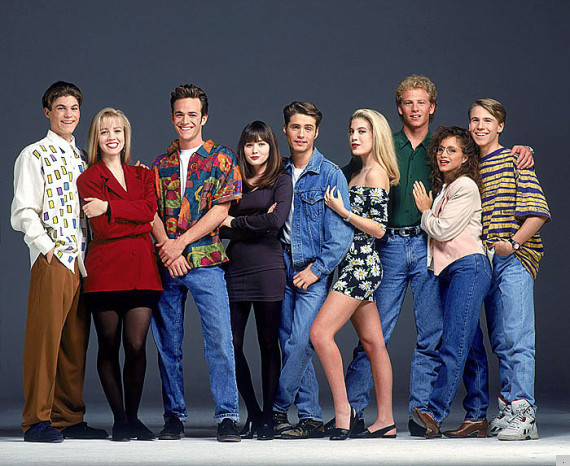 3. Always match your outfit to your boyfriend's. Unless you're in the midst of a heart-wrenching breakup, set to the tune of "Losing My Religion," it's best to avoid coordinating your looks with your S.O.
4. Cropped tops, paired with matching leggings in skin-tight Spandex, make for a dangerous look. High-fiving aside, leggings should only be worn with a crotch-covering top.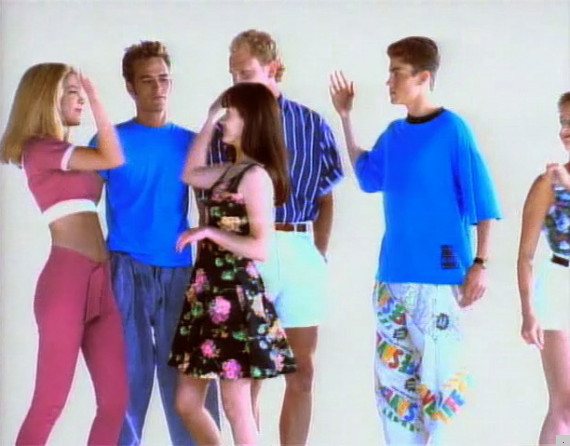 5. Everything looks better when you're in a Corvette. Who needs Christian Louboutins or eye-catching handbags when you're nestled nicely in the leather bucket seats in the classic American speed machine? Next to a curly-haired Steve Sanders, no less? SWOON.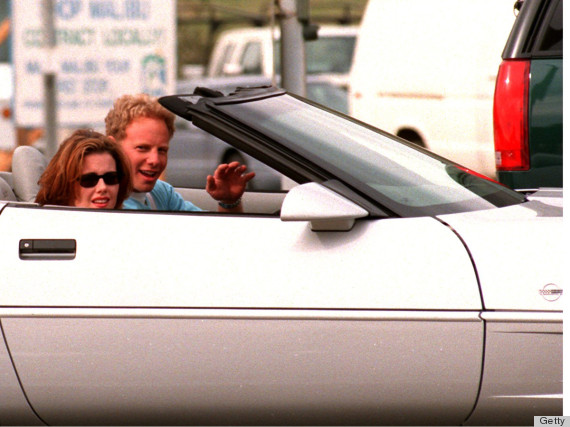 6. Break up an all-black ensemble with an eye-catching belt. Otherwise, your look can skew a little too "avant-garde."
7. Black and white is a timeless color combination. We'd avoid the dramatic opera-length gloves and overly fussy hairdos, though.
8. Minidresses with combat boots are totally OK. Actually, they're really only OK if you're Rihanna, and even then we aren't sure. Minidresses look best with sweet ballet flats or strappy sandals.
For more cringe-worthy fashion, check out our '90s style slideshow: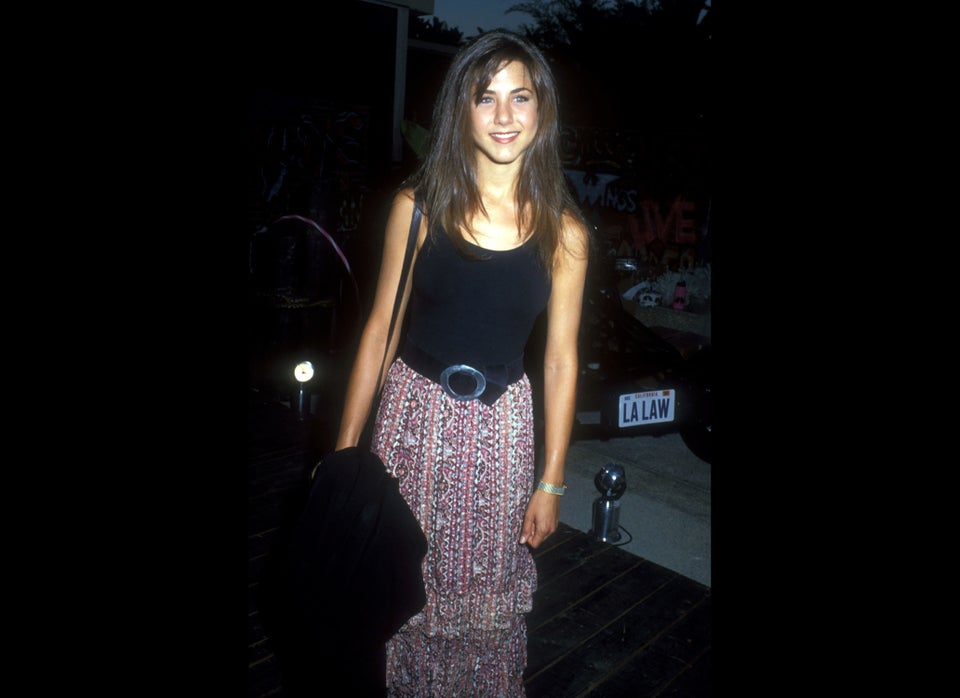 Awkward/Amazing '90s Style