 Beverly Hills is set to become California's first municipality to ban fracking after the city council unanimously voted Tuesday night to ban the controversial practice along with acidization and other extreme well stimulation techniques.
"I do believe in local control, and we are exerting our power as a city to say fracking is not a compatible land use in Beverly Hills," councilmember John Mirsch said in a press release from advocacy group Food and Water Watch (FWW), which noted that the law will go into effect as soon as it is voted on a second time at an upcoming formal council meeting.
The ban on fracking -- or hydraulic fracturing, the process of blasting water, chemicals and sand into the earth to break up rocks to free oil and natural gas -- is something Mirsch says he hopes will catalyze change beyond affluent Beverly Hills. Southern California FWW organizer Brenna Norton told The Huffington Post that there are currently no known fracking or other well stimulation techniques taking place in the area.
"This is not a 'not in my backyard issue' -- it should not be in anyone's back yard," Mirsch continued. "And we also need to think long-term, even if our city is not a center of drilling -- injecting millions of gallons of water and chemicals at high pressure into the earth can't be good."
Tuesday's city council meeting was attended by anti-fracking representatives from surrounding cities which also pushing to enact bans. One of those, Los Angeles, is currently drafting a motion to enact a fracking moratorium, Norton told HuffPost.
Environmentalists hold that there is no way to safely frack and that the practice needs to be outright banned. Advocates with Californians Against Fracking cite studies from the U.S. Environmental Protection Agency, U.S. Geological Survey and other research organizations that link fracking to significant air and water pollution and an increase in earthquakes.
"We look forward to seeing this ordinance take effect and setting a positive example for other communities and Governor [Jerry] Brown, who should immediately enact a statewide moratorium to protect all Californians," Norton said in the press release.
Despite pollution and health concerns raised by many groups, the California Department of Conservation maintains that "hydraulic fracturing has been used as a production stimulation method for more than 30 years with no reported damage to the environment."
Support HuffPost
The Stakes Have Never Been Higher
Related
Before You Go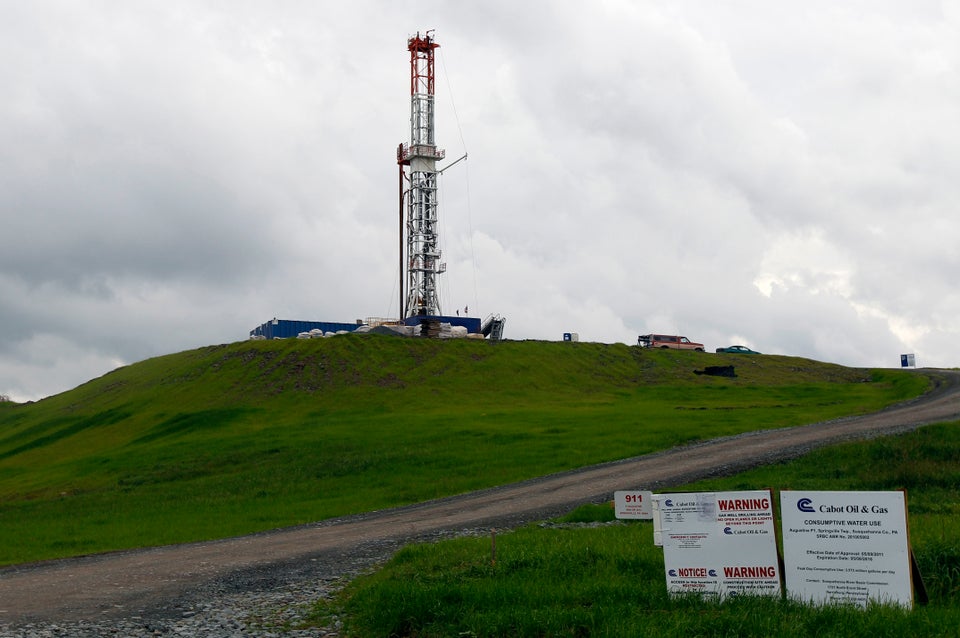 Drilling And Fracking Photos
Popular in the Community