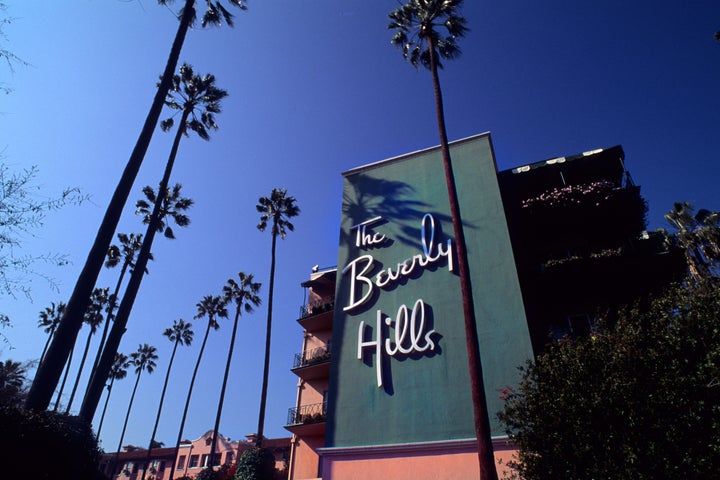 The Beverly Hills Hotel, known for its celebrity clientele like Marlene Dietrich and Marilyn Monroe, is getting another claim to fame.
The Pink Palace has just been named the City of Beverly Hills' first Historic Landmark. Fittingly, the accolade comes as the hotel celebrates its 100th anniversary. The hotel was erected in 1912, before Beverly Hills was even officially founded as a city. Since then, it has become an icon, housing the Hollywood jet set and entertaining thousands of visitors a year.
The ceremony to celebrate the distinction of Historic Landmark will be held on September 12, when a historic time capsule from 1993 will be opened. Rumored artifacts include a cigar from Milton Berle and drawings from a frequent celebrity guest. A new time capsule -- with contents unknown -- will also be planted, and the Mayor's office will issue a proclamation declaring September 12 to be "Beverly Hills Hotel Day."
Celebrate the hotel's history with a look back at images from the past 100 years.
Many images are courtesy of the upcoming book, "The Beverly Hills Hotel and Bungalows - The First 100 Years" by Robert S. Anderson.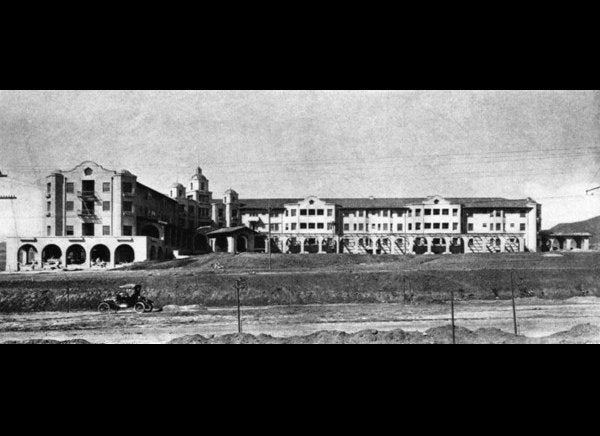 100 Years At The Beverly Hills Hotel
Popular in the Community