Tax season is officially upon us. Along with the arrival of what has to be the most dreaded season of the year, also comes another unwelcome and sadly, an increasingly pervasive reality -- the onslaught of scammers, via both telephone and email.
The scam is incredibly simply and disturbingly successful. Someone posing as either an IRS agent or a member of the Department of the Treasury makes contact either over the phone or through email and demands immediate payment of taxes allegedly owed. If payment is not immediately made (generally by way of a pre-paid, non-traceable cash card), the poser advises that a member of law enforcement will be thereafter dispatched to your home or workplace to place you under arrest.
Sound ridiculous? Don't laugh. People are falling for this con at an alarming rate that is increasing by the day. The scam is so sophisticated that the perpetrators behind it are capable of manipulating telephone numbers so that the words "Internal Revenue Service" or "Dept. (sic) of Treasury" will appear in your caller ID -- and of course, it is all too simple to copy-and-paste official logos and emblems into the body of an email; thereby making it appear to be an official communication.
ABC News reports that these scammers (most of whom are located offshore and oftentimes employ aggressive and intimidating tactics that include profanity and threats of physical harm) have successfully targeted victims in all fifty states to the tune of approximately fourteen million dollars. Further investigation by various government agencies yields that in many cases, the victims are either older, new to the country and/or unfamiliar with the laws concerning tax payments and normal IRS procedure. Unfortunately, I know that these victims can also include those who have suffered the loss of a loved one; most often a spouse. Between dealing with the pain of grief and being overwhelmed with the "do's and don'ts" of legal and financial transitions, a bereaved may very well automatically assume that such a call or email is standard protocol when financial matters become estate matters.
"If someone calls unexpectedly claiming to be from the IRS with aggressive threats [that] if you don't pay immediately, it's a scam artist calling," says IRS Commissioner John Koskinen. "The first IRS contact with taxpayers is through the mail. Taxpayers have rights, and this is not how we do business."
As Commissioner Koskinen states, if you do owe money to the IRS, they will always initiate contact via good old-fashioned U.S. Mail. You will receive a letter in the mail (not via email) that details the amount that the IRS believes you to owe, along with copies of any documentation that supports how they arrived at the amount owed. You will then be provided with instructions on how to respond (including how to initiate a dispute with the IRS), as well as a detailed outline of your rights as a taxpayer.
Following is a list of what the IRS will never do:
** The IRS never calls or sends an email as a first contact with a taxpayer.
** No demand for immediate payment will ever be made (i.e., "Pay up now or else..."). In fact, if you do happen to owe money, the IRS will assist you in establishing a monthly payment plan.
** The IRS will never demand that payment be made on a prepaid cash card.
** No representative from the IRS will use profanity, bullying tactics or make any kind of physical threats; including threatening to put you in jail, threatening to seize your assets, threatening your citizenship status or the status of family members, etc. If you believed that you have experienced any kind of impropriety in communicating with the IRS, the Taxpayer Advocate Service (available in all fifty states, Washington D.C. and Puerto Rico) is available to help - and the IRS will even provide you with information on how to contact the TAS.
** No one from the IRS will ever ask for credit card information, Social Security numbers, bank account numbers or any other kind of personal information over the telephone or within an email. Stop and think about this... your Social Security number is how you are identified to the government. Legitimate IRS agents do not need to ask you for a number that they already have in their possession.
If you receive a phone call that you suspect to be a scam, hang up immediately. If the calls repeat or persist over time, obtain as much information as possible (the name of the "agent", a callback number, etc.) in order to make them believe that you are going to cooperate with them. If you are able to do so, record the telephone call(s). After you conclude the call, immediately turn over any information that you have obtained to the IRS and to your local authorities. If you receive emails that are similar in tone, save the emails, do NOT click on any links contained within the email, and forward them to the IRS and your local authorities so that they can further investigate. Information on how to send these emails to the IRS is available at their website (shown below).
It is vital that this information reach as many people as possible; particularly those who may be at risk or otherwise vulnerable to this scam, the people behind it and the participants in it. As well as using this article for your own information and protection, please also share this article with anyone you believe could easily fall victim to these vultures and simply let them know that you care and are trying to protect them.
And lest you think that these predators are always successful, take joy in the story of the scammer who claimed to be an IRS agent and threatened the person to whom they were speaking that, "I am going to proceed you to the sheriff's officer (sic) and within the next hour, they will be at your doorstep to handcuff you and put you behind the bars".
Unfortunately for the scammer, the person to whom they were speaking was a journalist from ABC News... who was broadcasting the entire exchange on live national television.
With thanks to ABC News, the United States Internal Revenue Service and the Department of the Treasury.
Sources: Internal Revenue Service (www.irs.gov); ABC News, "IRS Warns of Fake Tax-Season Phone Calls", January 22, 2015; Clayton Sandell reporting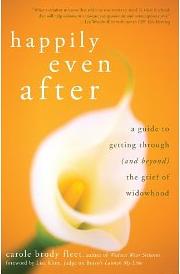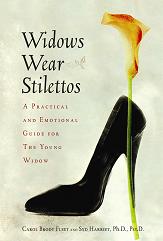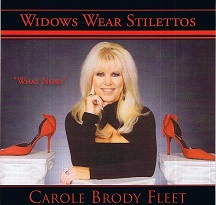 Carole's book, "Happily Even After..." is the winner of the prestigious Books for a Better Life Award. For more information about Carole Brody Fleet and Widows Wear Stilettos, please visit www.widowswearstilettos.com, www.thewritedifference.com and www.carolefleetspeaker.com
Watch for Carole's third book coming in 2015.
Follow on Facebook at Widows Wear Stilettos
Follow on Twitter: @WidowsStilettos

Popular in the Community