Beware of these online scammers. This guy friended me on Facebook.
I proceeded to greet him in my inbox like I do EVERYONE who friends me. He began the conversation below. Just look at the pictures.
Everything about this interaction was wrong. He announced himself as being from the USA. Who does that? Then he uses the phrase "It's a long tale". Well, if you're from the US you say, "It's a long story". And you don't say, "I had a divorce from my wife". You say, "I'm divorced. Or "I'm recently divorced".
I googled him while chatting. He doesn't exist. He's NOT REAL. Also, his profile had 39 friends and he recently just joined Facebook. Who RECENTLY just joined Facebook? lol
I video called him and of course he didn't answer. Why? Because he's some foreigner online scammer. Look how he mocks me.
Listen, it took me less than 1 minute to find out all of this. KNOW WHAT TO LOOK FOR! (By the way, I reported him to Facebook and blocked him) Sad thing is, I know he'll make another fake profile.
There is someone in my family who got scammed A LOT OF MONEY out of her account even after I told her she was communicating with a scammer. And I have a client who lost her dead husband's 401k to an online dating scam. These men prey on women with low self esteem. They scam you out of your money.
They're no different than the local men who scam you out of your emotions and money, too. 😪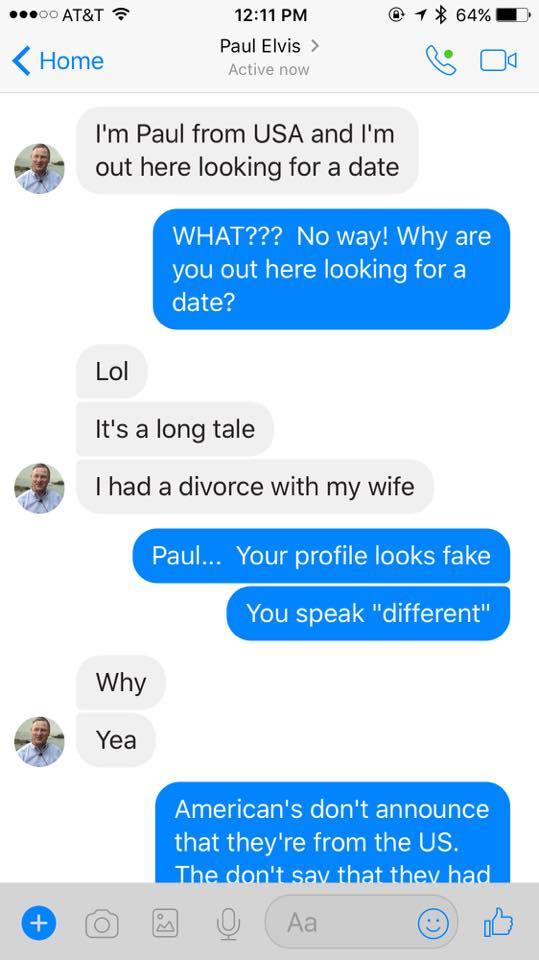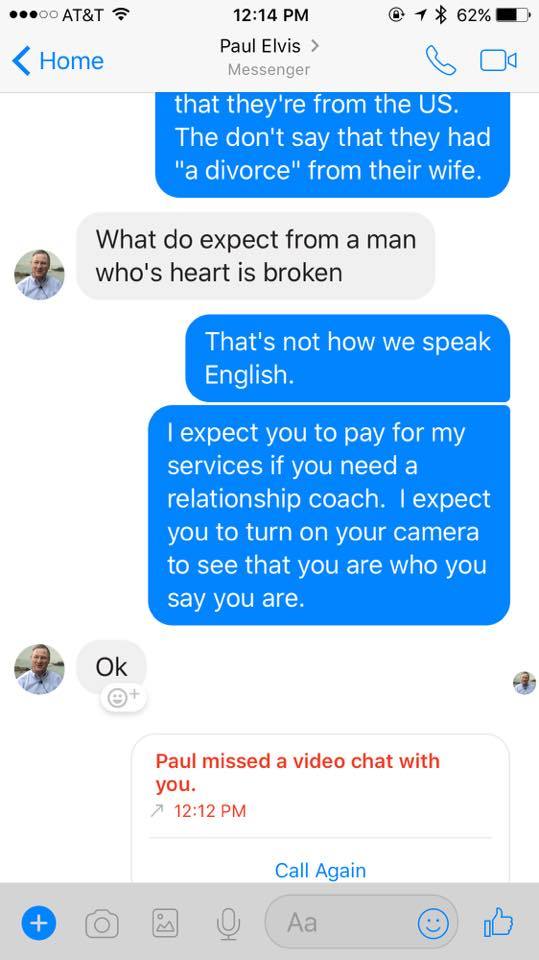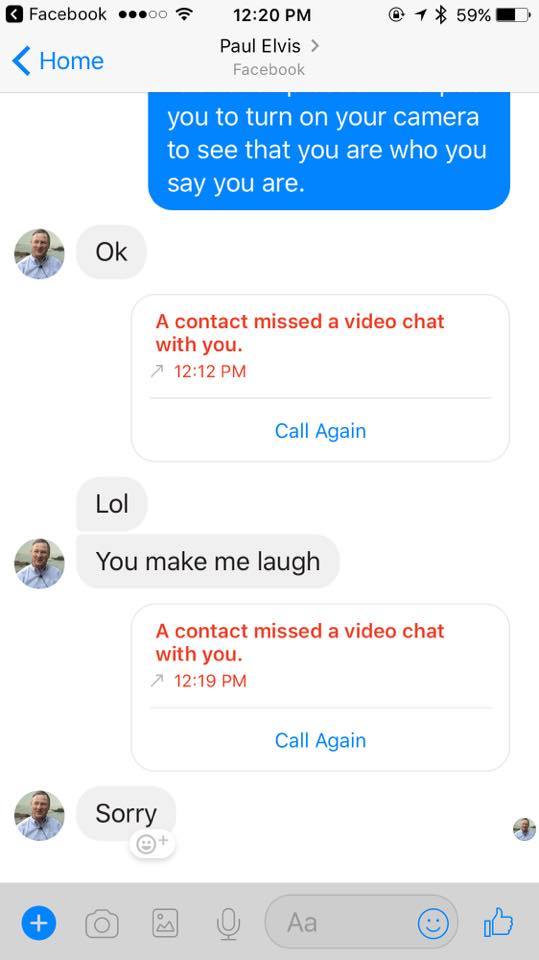 REAL LIFE. REAL NEWS. REAL VOICES.
Help us tell more of the stories that matter from voices that too often remain unheard.
This post was published on the now-closed HuffPost Contributor platform. Contributors control their own work and posted freely to our site. If you need to flag this entry as abusive,
send us an email
.