As euphoria sweeps over the nation, world, universe, the great beyond, etc., following Beyoncé's pregnancy announcement, it's time to recall the last time she made the world stop with some baby news.
The year was 2011 when Beyoncé blessed the MTV Video Music Awards with a rendition of "Love on Top" from her acclaimed album "4." Stepping out onstage in a sparkly purple blazer and black slacks, the Queen slayed (duh), but her performance left everyone breathless for different reasons.
"There was a time when music made you feel so good," she told the audience. "Tonight, I want you to stand up on your feet. I want you to feel the love that's growing inside of me."
We didn't know it then, but the "love" she was referring to was actually her future daughter, Blue Ivy. By the end of the song, a beaming Beyoncé thew down her microphone and unclipped her blazer to reveal a growing baby bump, sending the Nokia Theatre into a frenzy. The camera quickly cut to her husband, Jay Z, who was also in the audience, as Kanye West almost tackled him to the floor in celebration.
The glorious moment, which will forever be enshrined in pop culture history, sent the internet into a tailspin, spawning an endless amount of GIFS and reaction tweets.
On Wednesday, Beyoncé elicited a similar reaction when she shared a photo of her pregnant-self wearing lingerie to announce that she was expecting not one, but two new additions to the Carter family.
It's obviously not a competition ― both announcements are legendary in their own right ― but we want to know which Beyoncé reveal left you more shook? Vote wisely below: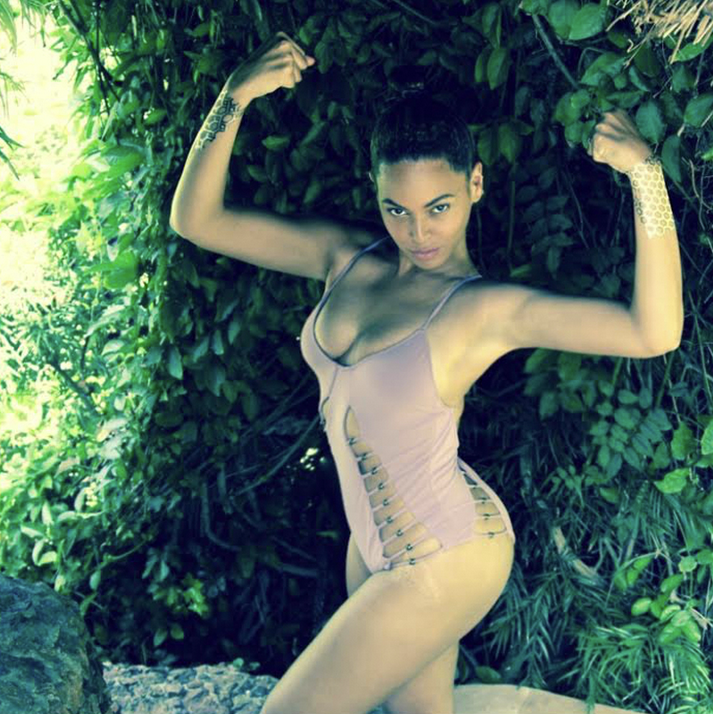 Beyonce
Popular in the Community