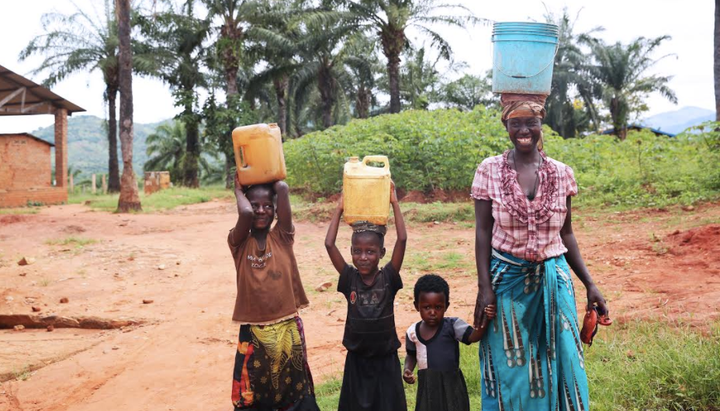 Beyoncé is giving back in a big way to help better the lives of African children.
On Friday, the singer announced that she has teamed up with global humanitarian organization UNICEF to launch BEYGOOD4BURUNDI, an initiative to help supply water to kids in need in the landlocked East African country.
As part of the multi-year partnership, Bey plans to support programs that aim to improve the quality of and access to water in some of the hardest-to-reach areas of a country, where nearly half of the population struggles to find a supply of safe water. This deeply affects children, who not only become more susceptible to diseases because of a lack of water but are also forced to skip school in order to walk long distances in search of it.
"Access to water is a fundamental right," Beyoncé said in a statement sent to HuffPost. "When you give children clean and safe water, you don't just give them life, you give them health, an education, and a brighter future. I am committed to helping drive lasting solutions to the water crisis in Burundi."
The singer is leading this effort on behalf of her philanthrophy-focused brand BeyGOOD which she started in 2013 as a way to give back and pay it forward. Now, in teaming up with UNICEF, she plans to help support the construction of new, easy-to-use wells and to improve the water and sanitation facilities in schools in four priority regions across the country.
"Addressing the global water crisis is one of the defining challenges of our time, and the children of Burundi are among the most vulnerable," Caryl M. Stern, President and CEO of UNICEF USA, said in a statement. "This unique partnership combines UNICEF's decades of expertise in providing clean water to children in Burundi and around the world with the power and influence of the entertainment world to bring about social change."