On Wednesday, Beyoncé informed her devoted disciples that she was growing not one, but two babies inside her. She announced the news by posting a stunning photo of her pregnant body on Instagram, soon shattering the standing record for most likes on the social media platform. It now has more than 8,500,000 nods of approval.
The divine portrait of Bey shrouded in a pale, wispy veil is allegedly the work of photographer Awol Erizku. According to Artnews, Erizku confirmed his involvement over text. The Huffington Post has since reached out to Erizku to corroborate, but have yet to hear back.
Born in Ethiopia and raised in the Bronx, the photographer has previously made his affection for the Carter family known ― in a sculpture of stacked basketball hoops titled "Oh what a feeling, aw, fuck it, I want a Trillion," a line from Jay Z's "Picasso Baby." As further evidence of his involvement in Beyoncé's pregnancy shoot, you can look to Erizku's Instagram, which features staged portraits reminiscent of Bey's, involving Day-Glo backdrops, fake flowers, ancient mythological vibes and all.
Beyoncé has since uploaded more images from the pregnancy series to her website, which also combine religious iconography with a highly staged and hyperartificial pop feel. They resemble Erizku's distinctive aesthetic, which blends classical imagery with contemporary cultural markers and a kitsch sense of humor.
With her pregnancy announcement, Beyoncé singlehandedly beamed a ray of light into the depths of the internet, breaking the recent unending torrent of nightmarish news with a reminder that love is alive.
Bey also continued her legacy of using her massive platform to promote the work of black artists.
Beyoncé's most recent visual album "Lemonade" showed the her commitment to highlighting the work of others and using her sweeping mainstream acclaim to promote work from lesser-celebrated fields like visual art, poetry and ballet. For example, she featured body paintings by the Nigerian artist Laolu Senbanjo, whose work is inspired by Yoruba culture. Senbanjo applied body paint he described as "the sacred art of the Ori" to women in the "Sorry" video, which has been viewed over 180,000,000 times on YouTube. After the video's release, Senbanjo was interviewed by The New York Times, who attributed Beyonce's video to the artist's "own mainstream fame."
Another creative whose reputation was bolstered by Beyonce's support is Warsan Shire, the London-based Somali poet whose words were adapted for "Lemonade." The poet was known prior to the album, for writing phrases like "Give your daughters difficult names. Give your daughters names that command the full use of tongue." However, "Lemonade" catapulted Shire to a new level of prominence. Within hours of the film's release, Amazon sold out of her paperback books.
Shire also wrote a poem to accompany Bey's pregnancy announcement, featured below.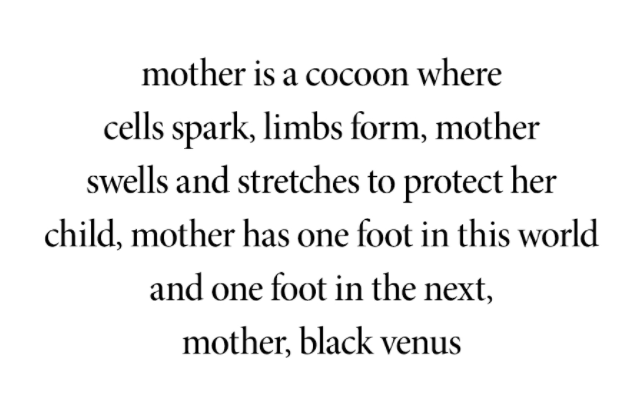 It's not that artists like Erizku, Shire and Senbanjo were unknown before Beyonce highlighted their work. Even the term "emerging" seems to minimize the respect they'd previously earned in their respective fields. It is widespread acclaim that Beyoncé's following affords, acknowledgement that is nearly impossible for a poet or visual artist to attain. The Beyhive is real.
The list of artists of color supported by Beyoncé goes on and on. The video for "Freedom" features 22-year-old Michaela DePrince, a Sierra Leonean-American ballerina, dancing on stage. A later scene includes shots of actress and activist Amandla Stenberg and French-Cuban sisters Lisa-Kaindé and Naomi Diaz of the musical duo Ibeyi. There are also cameos by Zendaya and Quvenzhané Wallis.
With her music, films, and even her baby announcements, Beyoncé shines her light on the many other artists working to imagine a different and more beautiful world. Bey uses her queenly powers to amplify voices aside from her own, thereby providing an unmatchable platform that for many young artists, changes the course of their lives and careers.
So, yeah, that's how you tell people you're having twins.
Support HuffPost
The Stakes Have Never Been Higher
Related
Before You Go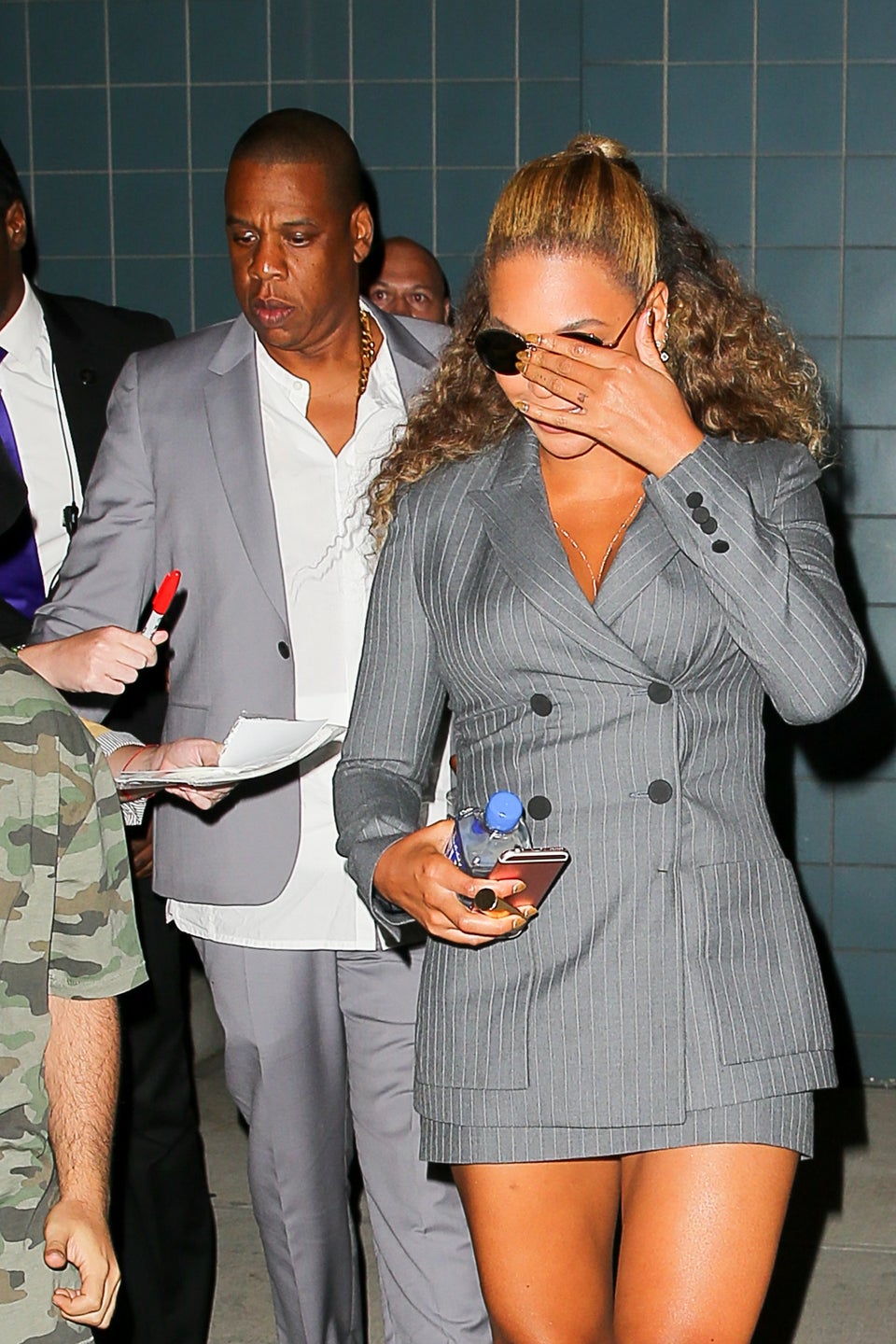 Beyonce and Jay Z
Popular in the Community