"Mom, I hate reading!" - Youths of America
"Read this book!" - Beyoncé
Queen B graces the cover of art and fashion mag Garage's Spring/Summer 2016 issue. Considering how famously selective she is with interview requests, new Beyoncé content is like honey for the Beyhive.
In her first major interview since her Super Bowl slaying, Beyoncé turns the focus away from her own art to talk about those who inspire her.
"I would love for my younger fans to read What Will It Take to Make a Woman President? by Marianne Schnall," she revealed. "It's a collection of interviews and essays by great women, including Maya Angelou, Gloria Steinem, and Melissa Etheridge. They will inspire you to become a better leader."
Your local book store right now:
But Bey's biggest source of inspiration is, of course, her mother, Tina Knowles. "Ring Off," one of the strongest songs off Beyoncé's last album, is basically an open letter to her mom, in which she praises Tina for her unwavering strength.
"My biggest hero is and always will be my mother," she told the magazine. "She has taught me about caring for others, working hard and working smart. Everything I know about being a mother comes from the examples she has shown. My mother has instilled confidence in my sister and me and taught us to always be grateful."
Tina has, no doubt, set an example for her daughter about how success comes from paying no mind to other people's expectations and taking control of your own ... destiny.
"Over time, I have learned to focus on the things I want to focus on in the time frame that I set," she continued, "I no longer have to work based on someone else's expectations of pressure. I put enough pressure on myself! I love being 100 percent involved with all my projects and now I'm fortunate enough to do that."
And for those that try to define Beyoncé as a just a singer, an actress, an activist or an artist, B would like to make one thing clear: She is not here for your labels.
"I think defining art is a really personal thing," she explained to the mag. "I try not to think about it too much. It makes me think of a Basquiat quote I read somewhere that said, 'I don't think about art when I'm working. I try to think about life.'"
Download the Garage app to read the full interview now.
Before You Go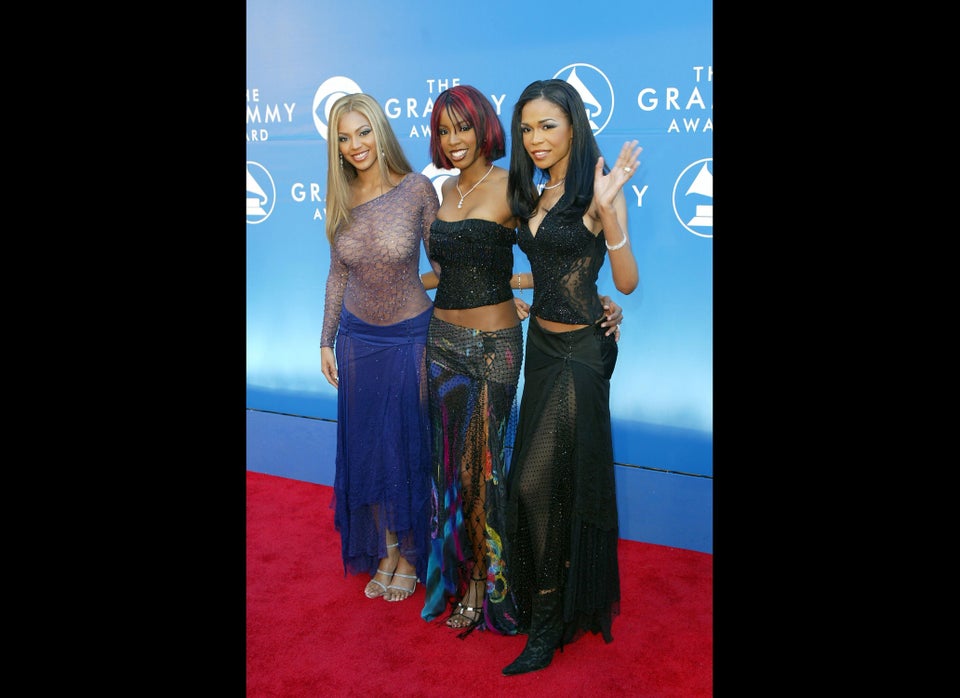 Beyonce's Style Evolution
Popular in the Community