On Thursday night's episode of "Lip Sync Battle," Channing Tatum took on his wife, Jenna Dewan-Tatum, for one of the most epic throwdowns yet.
But when Beyoncé stepped on stage to join Channing for his "Run the World (Girls)" performance, let's just say all hell broke loose and our hearts stopped beating.
At the beginning of the song, Channing arrived on a fake horse in a blond wig, contoured makeup and a killer costume. And, as expected, his dance moves were perfect and his enthusiasm was incredible.
But when Bey stepped out -- the audience (and Jenna herself) literally lost their sh*t. We were all Jenna in this moment:
Watch all the action unfold below.
In a classic Beyoncé "no interview" move, Queen Bey appeared on stage and left within what seemed like seconds. Because, God, she's busy, OK?
"Lip Sync Battle" airs Thursdays at 10 p.m. ET on Spike.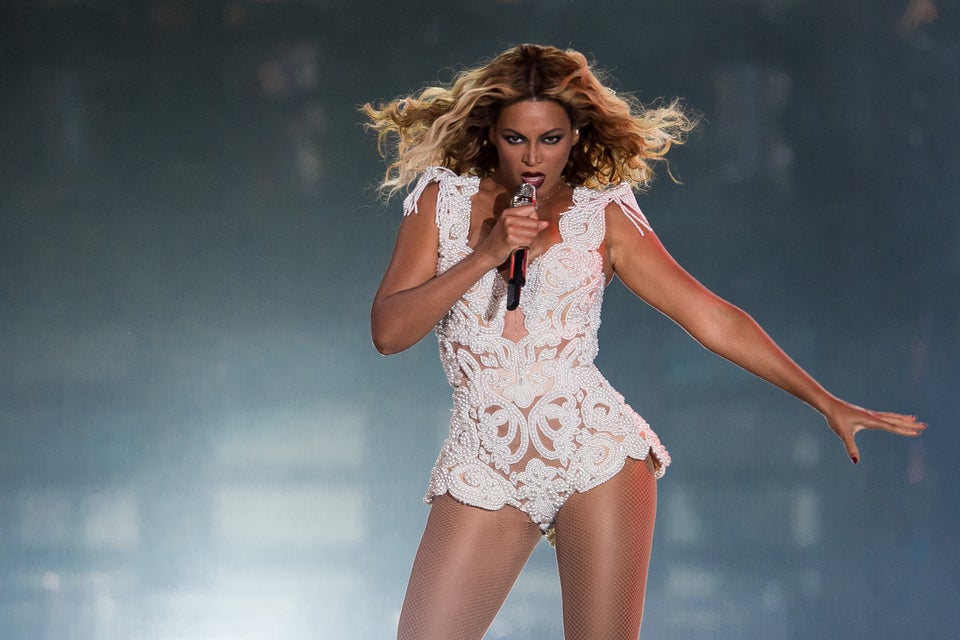 Beyonce
Popular in the Community