In true Bey fashion, she shared three consecutive photos on Instagram Thursday of the same recent outfit: Black bell bottoms, a billowing off-the-shoulder crop top and a beige corset with hip pads.
It's a pretty outrageous look ― most recent iterations of the corset trend we've seen haven't also involved a crop top, for example ― but if anyone is going to pull this elaborate outfit off, it's Beyoncé.
Beyoncé has been all about corsets. She often wears them for performances, and who could forget this interesting number from Vh1′s "Big in '03" awards ceremony?
We're guessing everybody, but good luck losing this visual now.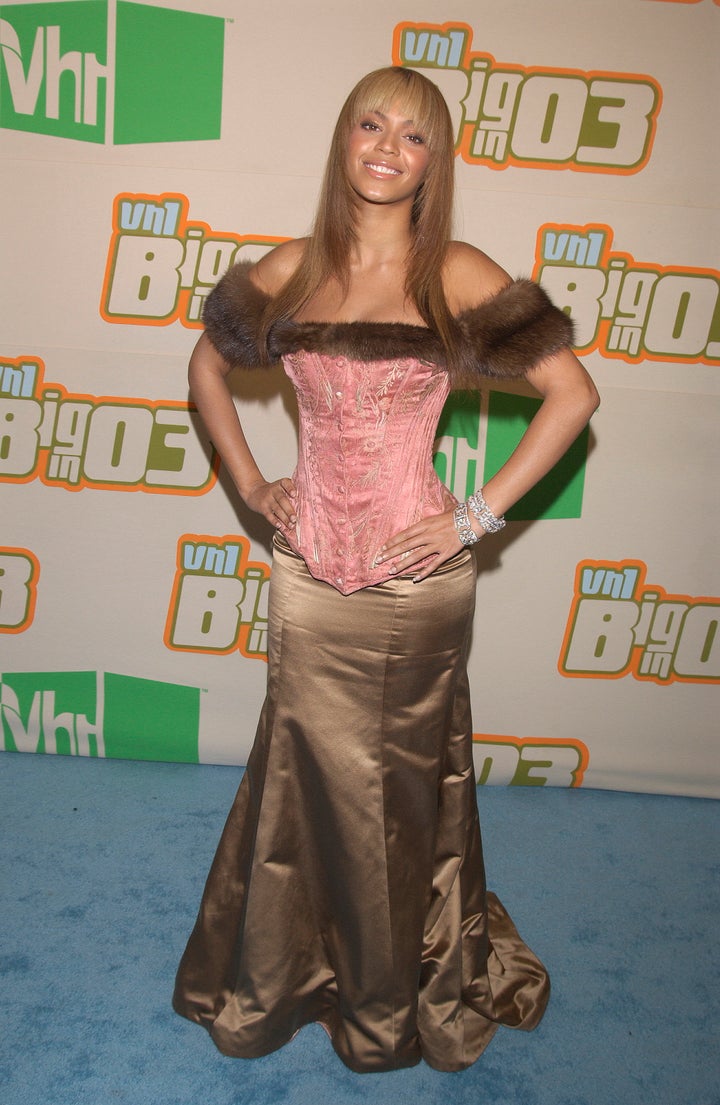 Corsets are easier to pull off for celebrities than they are for the average person in normal life. But we can't say Bey doesn't make it look slightly more intriguing than usual.