In August, The New York Times published a piece called "Beyoncé Is Seen But Not Heard." The singer had raised eyebrows with her September Vogue cover -- for the first time in at least the past five years, a Vogue cover girl had not submitted to an interview along with her photo shoot. The cover story, then, contained no fresh or revelatory details about its subject's life or career. It was simply an eloquent think piece by Pulitzer Prize winner Margo Jefferson.
"At some imperceptible point around 2013 to 2014," the Times' Matthew Schneier complained, "she appears to have stopped giving face-to-face interviews."
But why should Beyoncé change? Her silence may frustrate journalists hungry for a juicy quote, sure. But at 34 -- after 18 years in the biz -- Beyonce has reached a level of pop stardom akin to Prince, one of her musical idols and another notorious interview-dodger. Yet it's hard to recall journalists accusing Prince (or many other male celebrities) of avoiding interviews for fear of appearing "daffy," as Schneier did Beyoncé.
Beyoncé is well known for her obsessive control of her product, which is, of course, herself. A 2011 Dazed And Confused profile dubbed the singer "a self-confessed 'control freak.'" Her creative director told OUT magazine last year that Beyoncé is "completely relentless in her pursuit of perfectionism."
Perhaps the strangest outcome of her involvement in what's come to be known as Beyoncé, Inc. is what the singer calls her "crazy archive." Touring her Manhattan office for a 2013 GQ profile, Amy Wallace got a peek at a room that serves as "a temperature-controlled digital-storage facility that contains virtually every existing photograph of [Beyoncé], starting with the very first frames taken of Destiny's Child, the '90s girl group she once fronted; every interview she's ever done; every video of every show she's ever performed; every diary entry she's ever recorded while looking into the unblinking eye of her laptop."
Since 2005, Wallace wrote, the singer has also been recording her every (or nearly every) waking moment. (An earlier Vogue piece notes the camera propped in Beyoncé's dressing room after a rehearsal.) Those video files are also stored in the crazy archive.
"Anything that you see posted to the public has gone through her approval. Every single item," Beyoncé's digital strategist, Lauren Wirtzer-Seawood, told Musically. Beyoncé will let fans into her world -- but only through carefully edited writing or videos. (The Beyoncé documentary "Life Is But A Dream" was produced and directed by the singer, and her 2013 album's surprise release was hailed as a masterful feat of PR engineering.)
Her team maintains a website, updated with tour dates, press coverage and the like, and a Facebook page updates similarly. She doesn't use Twitter -- the last of her eight tweets appeared on August 19, 2013. The closest she comes to being another one of her generation's prolific sharers -- a la Taylor Swift, Nicki Minaj or the Kardashians -- is a curated Instagram feed, highlighting snapshots of her glamorous life.
All of that can and seemingly does irritate journalists.
Jason Gay wrote in his 2013 profile of the singer that "an audience with Beyoncé can be as challenging to schedule as a tennis match with the pope." OUT only scored an email interview. Former Vogue U.K. features editor Jo Ellison told The Huffington Post in an email that she spent a year pursuing a Beyoncé cover shoot and profile. Another New York Times writer, Courtney Rubin, struggled to secure a comment from the singer for a piece on 22 Days Nutrition, the vegan food company she runs with husband Jay Z. Having been "promised for more than a month" a phone interview, Rubin was miffed when she had to settle for an email response.
But Beyoncé has little obligation to the media anymore; her self-image control has been well-earned. It's a mark of her power and the celebrity status she's achieved by being one of the hardest-working people in music. She enjoys photo shoots, so she agrees to photo shoots. She enjoys the freedom to edit her direct responses to questions, so she does that, too.
It's natural to want a peaceful, private life, even if you've chosen to live yours in a global spotlight. That's how people are. Why wouldn't Beyoncé want to buy her own semblance of privacy -- by controlling her voice, her photos, interviews and diary entries -- especially when that is increasingly valuable?
Maybe it is difficult to imagine that famous people should be able to control their image, should they also be willing to put in the effort. In the end, no one can explain that better than Beyoncé.
"I worked so hard during my childhood to meet this goal," she told Wallace. "By the time I was 30 years old, I could do what I want."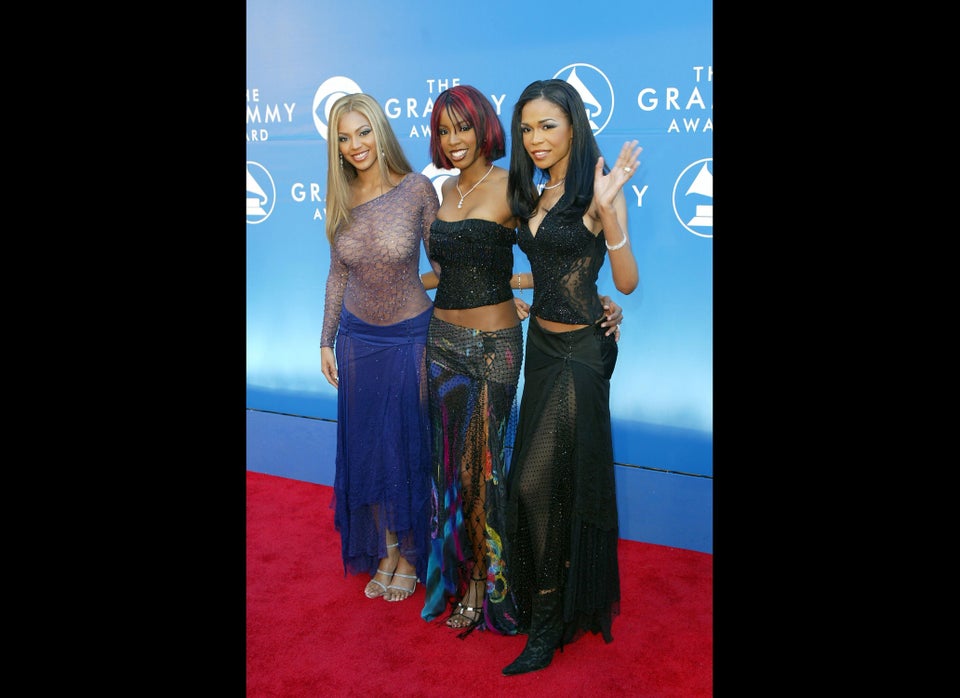 Beyonce's Style Evolution
For a constant stream of entertainment news and discussion, follow HuffPost Entertainment on Viber.
Popular in the Community