After the Beyhive attacked fashion designer Rachel Roy (and subsequently, an innocent Rachael Ray), they've now set their sights on a new "Becky:" Rita Ora.
The same night as Beyoncé's "Lemonade" premiere, the "I Will Never Let You Down" singer shared a Snapchat of herself wearing a bralette with two lemons covering her nipples and a necklace with what looks like a "J" charm.
Fans took the pics as a sign that Ora, 25, might actually be the woman whom Jay Z allegedly cheated with, as referenced in Bey's song "Sorry."
According to the theory, which was shared on Instagram by @thetearoomnaija, "In this snapchat clip which she has deleted, Rita dons a yellow bikini embellished with lemonades! Guess whose album is named lemonade?"
Convinced yet? There's more: "And if you think that pendant was not intentionally flipped to look like a 'J' maybe you need lesson 101 on how sidechicks roll! I don't see a twist in that chain. Rita knew what Bey's album would be called. The clues are too loud and one too may to be coincidence!"
But did anyone think Ora's lemon bra might have just been a little nod to Bey and her stunning visual album? No, probably not, because rumors of an affair between Jay Z and Ora -- which she's vehemently denied -- have been swirling for a couple of years. The rapper also allegedly cheated with Rihanna. Does that mean the hive will swarm her next?
And, can we just ask why fans continue to go after the alleged "sidechicks" in this situation and not Jay? Except for a few hilarious memes, the hip-hop mogul basically got off scot-free.
It's probably time we put the "Becky" theories to bed, because the fact that both Ora and Roy are on the receiving end of most of the backlash is just unfair, especially since there's nothing but speculation to base the claims on.
As HuffPost writer Zeba Blay wrote previously, "the focus on this drama overall says a lot about our tendency to make infidelity, betrayal, and sexual transgressions more about the 'other women' with no mention of the men involved -- and in Beyoncé's case, no mention of the work she turned this very specific type of pain into."
Now let's get in formation and move on.
UPDATE (1:15 p.m.): Ora responded to the the backlash on Twitter, reminding everyone she has nothing but Respect for Beyoncé.
Before You Go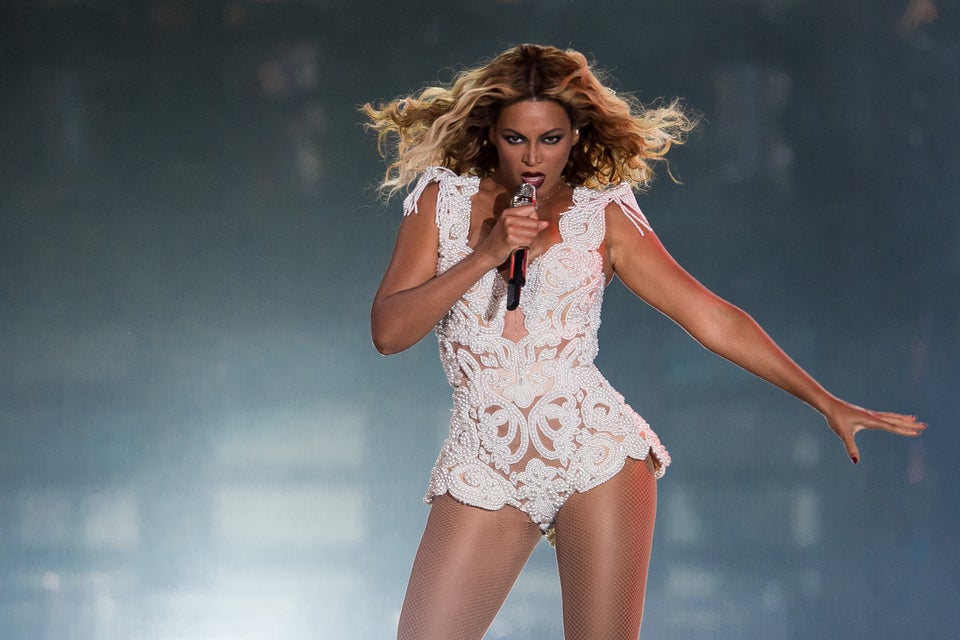 Beyonce
Popular in the Community