Beyoncé kicked off her highly anticipated Formation World Tour in Miami Wednesday night and as expected, she suited up appropriately (and literally).
The queen slayed in exclusively bodysuits that matched her backup dancers. Her five looks included playful prints, latex, sky high boots, a regal custom costume by Roberto Cavalli, one huge hat and more. This particularly intricate, lacy white number merged two fashion powerhouses, Bey and Balmain creative director Olivier Rousteing: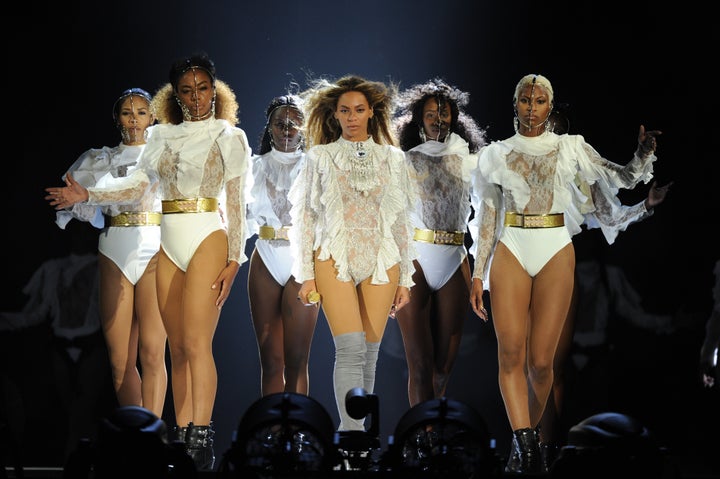 Much speculation has surrounded all aspects of the tour since it was announced in February, and fans were certainly not disappointed.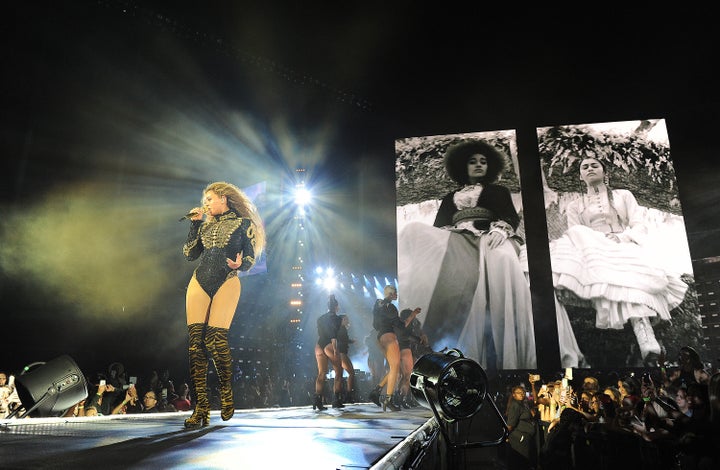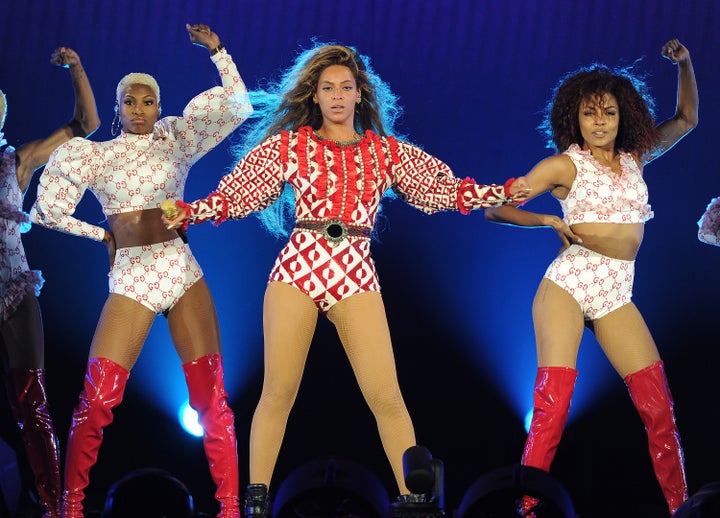 But aside from the sheer entertainment value, Bey really knocked it out of the park in her costume changes. We haven't been this excited about her outfits since, well, Saturday, seeing that yellow dress from "Lemonade."
Case in point: this red, ruffled latex number.
Not to mention the hat to end all hats:
Here's to many more months of Beyoncé, bodysuits and Balmain.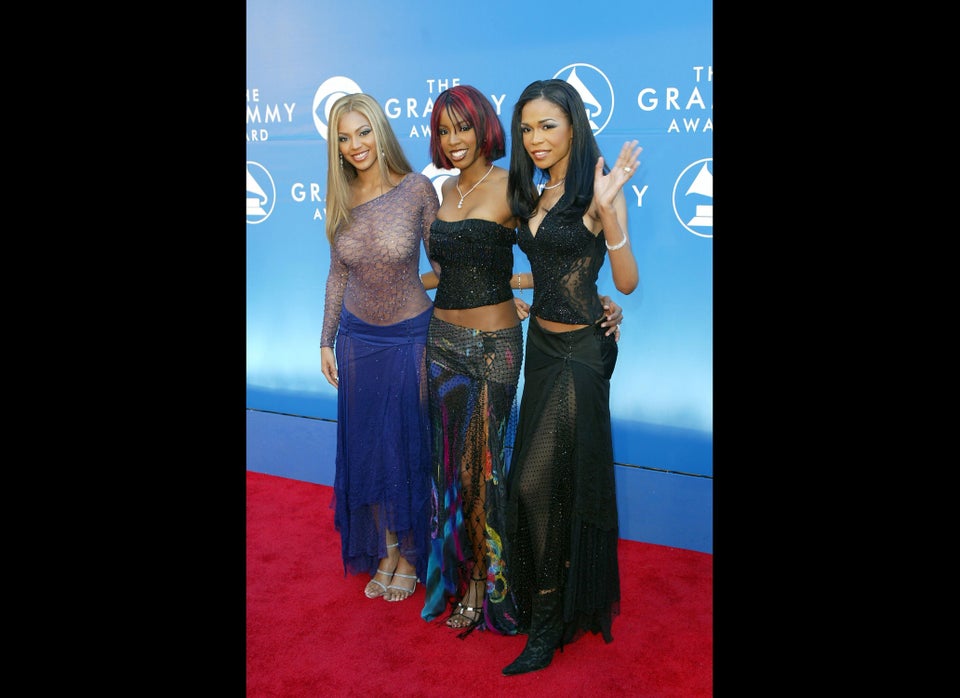 Beyonce's Style Evolution