We didn't know what she'd wear, what she'd sing or whether Jay-Z or Destiny's Child would make a cameo. But we had no doubt that Beyonce would rock the Super Bowl halftime show wearing the fiercest of threads -- and she did not disappoint.
Beyonce took the stage in New Orleans wearing a short black "dress" by New York-based designer Rubin Singer, who also designed the costumes for her 120 backup dancers and Michelle Williams (yup, Destiny's Child showed up!). At the opening of the performance, Bey topped her black leather bodysuit with a cropped motorcycle jacket and mini wrap skirt (both of which she ripped off within minutes, natch). Underneath was an intricate lace skirt.
According to a press release from Rubin Singer:
Over the next two months there were no less than five fittings and well over 200-man hours with a team of 14 dedicated to creating the final look at the designer's New York City atelier. One full week leading up to the event in daily dress rehearsals at the Superdome was also required to make sure everything was perfect for the big night.
It was worth the wait and the work. Beyonce looked fierce and sounded amazing, working through a medley that included "Love on Top," "Crazy in Love," and "Baby Boy" plus "Bootylicious," "Independent Woman" and "Single Ladies" with Kelly Rowland and Michelle Williams of Destiny's Child.
From start to finish, we were in awe. Check out the photos below!
UPDATE: Kelly Rowland was in Pucci, and apparently Beyonce's shoes were by Proenza Schouler.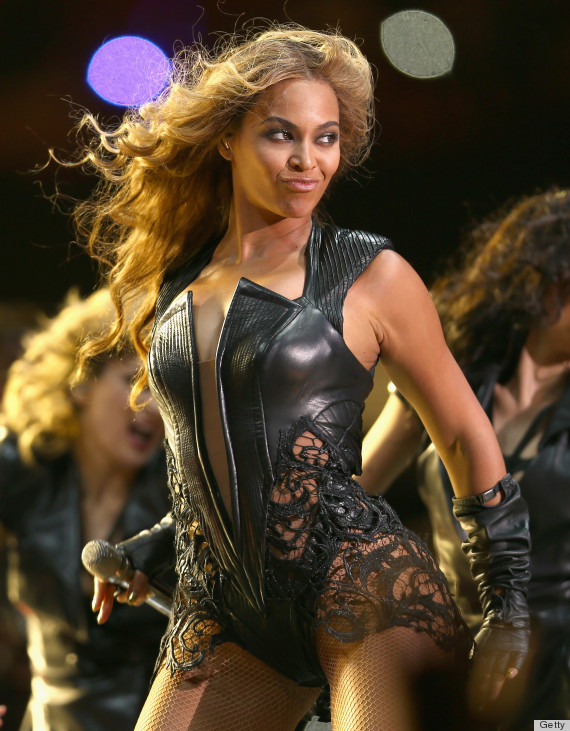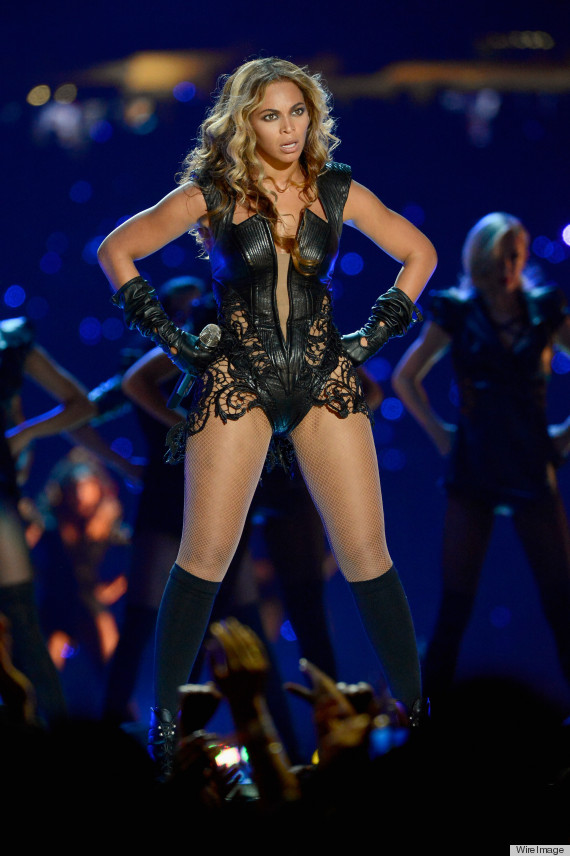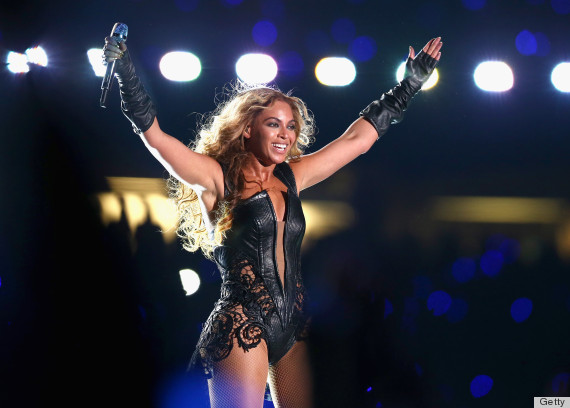 And if that wasn't enough: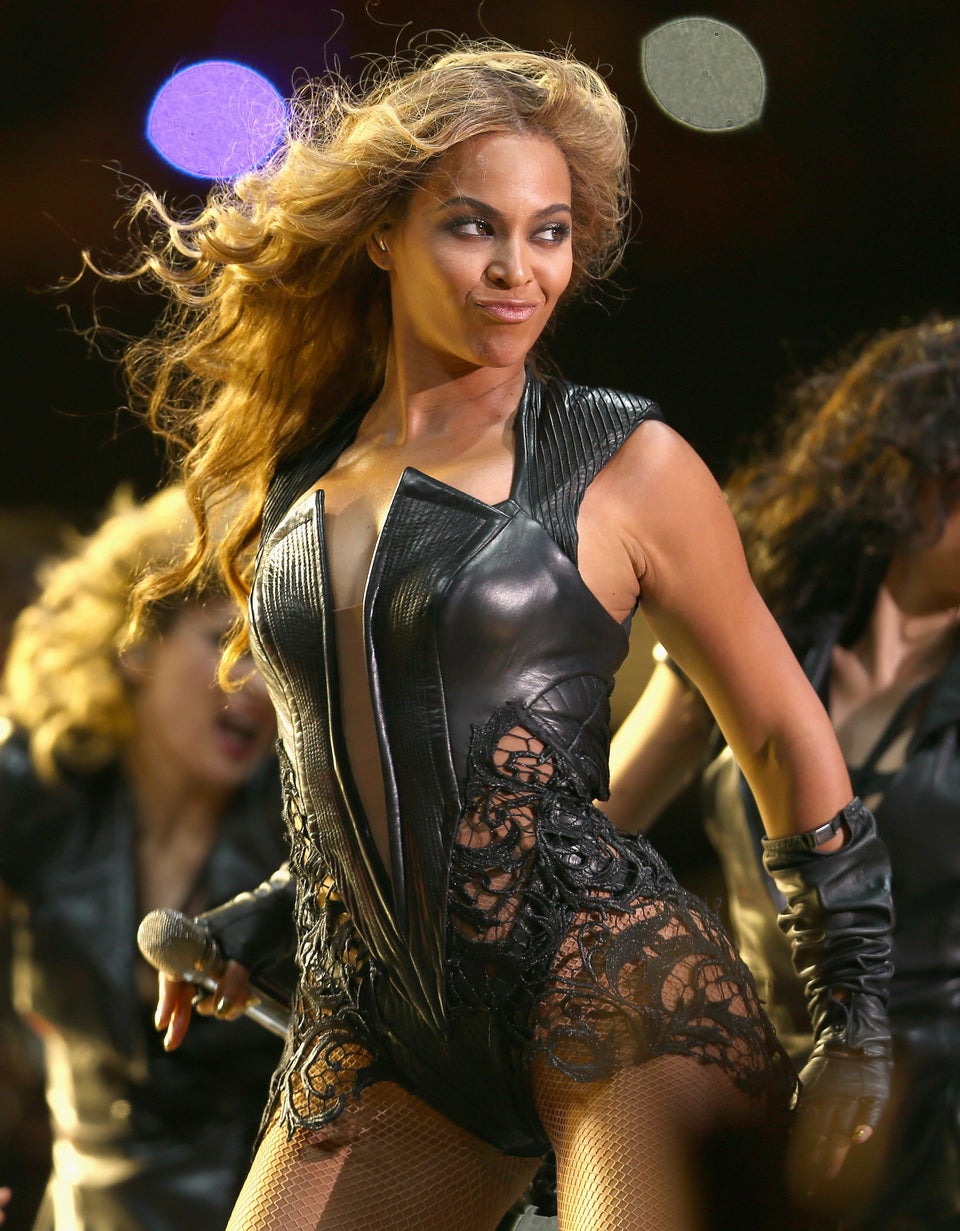 Beyonce's Super Bowl Halftime Performance