Beyonce has just pulled off what might be the greatest stunt in the history of music marketing.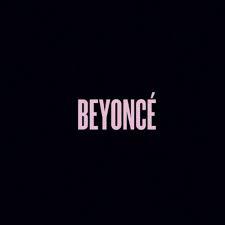 Without a single, a video or even so much as a hint from her label to stores or press, one of the biggest stars of all time has released an entire new album. In a world where everyone has a cameraphone and one person's tweet can go global in a matter of minutes, the fact that she and her team were able to pull this off is unbelievable. And yet, it's Beyonce -- would we really expect anything less?
Secrecy aside, the self-titled fifth set from Queen B is a triumph. This is Beyonce's punk rock, screw-the-establishment album in every way. Instead of safe, established top 40, she's crafted an LP of avant-garde-leaning, genre-bending, and certainly not radio-friendly R&B/pop that feels like more like Miguel than Rihanna or Gaga. 'Beyonce' is easily the singer's freest and most interesting collection of her career.
Everything a pop star should do, she did the opposite. You want a radio smash? She serves up an album lacking any semblance of a single. Videos should be made to promote singles? She's filmed one for every track. People these days only buy their favorite songs, well too bad -- the set is only available in its entirety on itunes.
These are all semi-blatant middle fingers, but the rest are plain to see (or hear). Lyrics about distrusting her record label and lines like "radio say speed it up / I just go slower" show she doesn't care what anyone thinks. It's ironic that what is sure to be her lowest-selling album will also be the one we'll all still be talking about years from now.
The music fan in me loves the album, but the marketing geek in me can't believe this strategy. Columbia Records (the singer's label) is taking a big risk here by not making this one of the biggest spectacles of the year. What would normally have been a multi-million dollar campaign was actually (apparently) one person in a secret location making sure the album went up in time.
Marketing should be bold and daring, but this is way past that. Without so much of a word, Beyonce reminded her contemporaries (and us) that this is her world, and we're just singing along (just give us some time to learn the words).
Popular in the Community