If there's a musical act "headlining" the 2013 Presidential Inauguration, it's Beyonce. The singer's performance of the National Anthem was a capstone to the official proceedings of the inauguration, and served as the marker between the events on the steps of the capitol and the inaugural parade down Pennsylvania Avenue.
Beyonce was hardly the only performer to make an impression over the weekend. Kelly Clarkson sang "My Country 'Tis of Thee" immediately after Barack Obama delivered his inaugural address and James Taylor sang "America the Beautiful."
From our earlier reporting:
Audio of Beyonce's National Anthem soundcheck was posted online Monday. Take a listen below.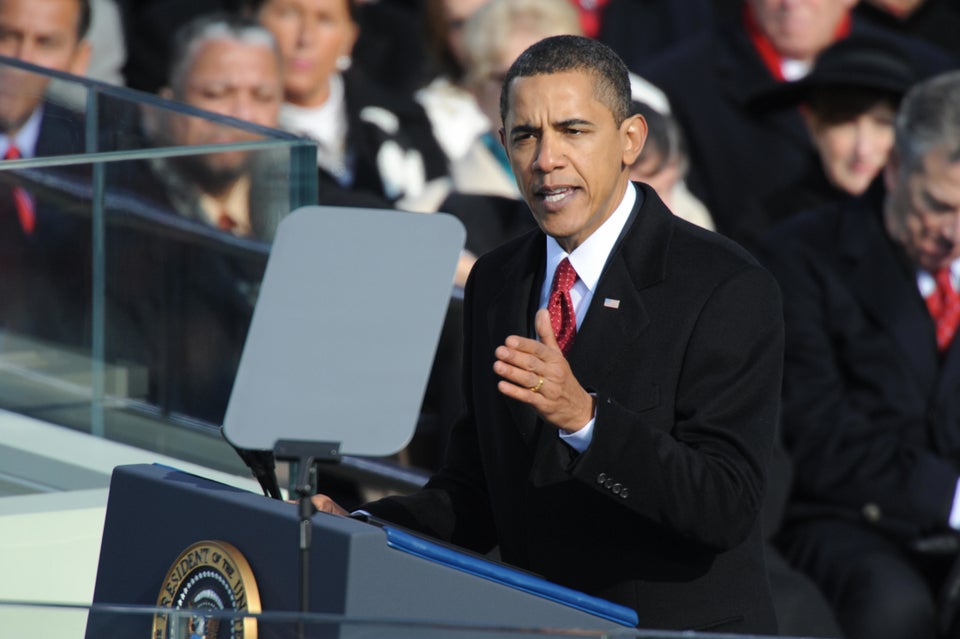 Presidents On Inauguration Day