Beyoncé is feeling herself in this interesting take on a holiday-themed outfit.
Queen Bey was spotted leaving her offices on Monday night in an ensemble that had everything. The "Partition" singer wore a black dress with colorful stripes, paired with a coat that was decorated in light-up ornaments, sparkly bows, and green and red tinsel.
Bey accessorized her getup with a santa hat, oversized, glittery green sunglasses in the shape of Christmas trees and large hoop earrings.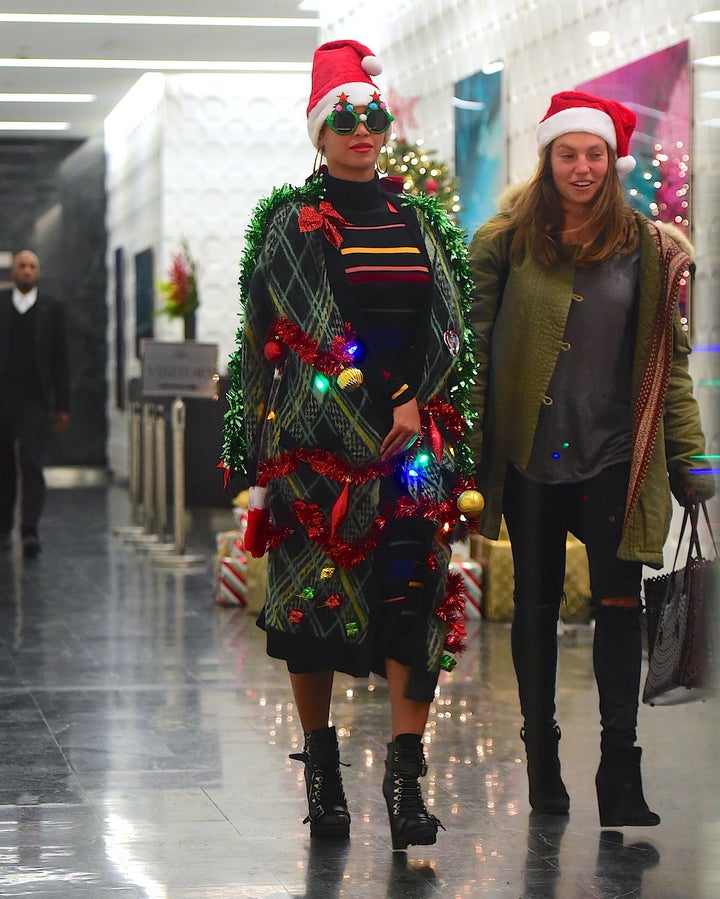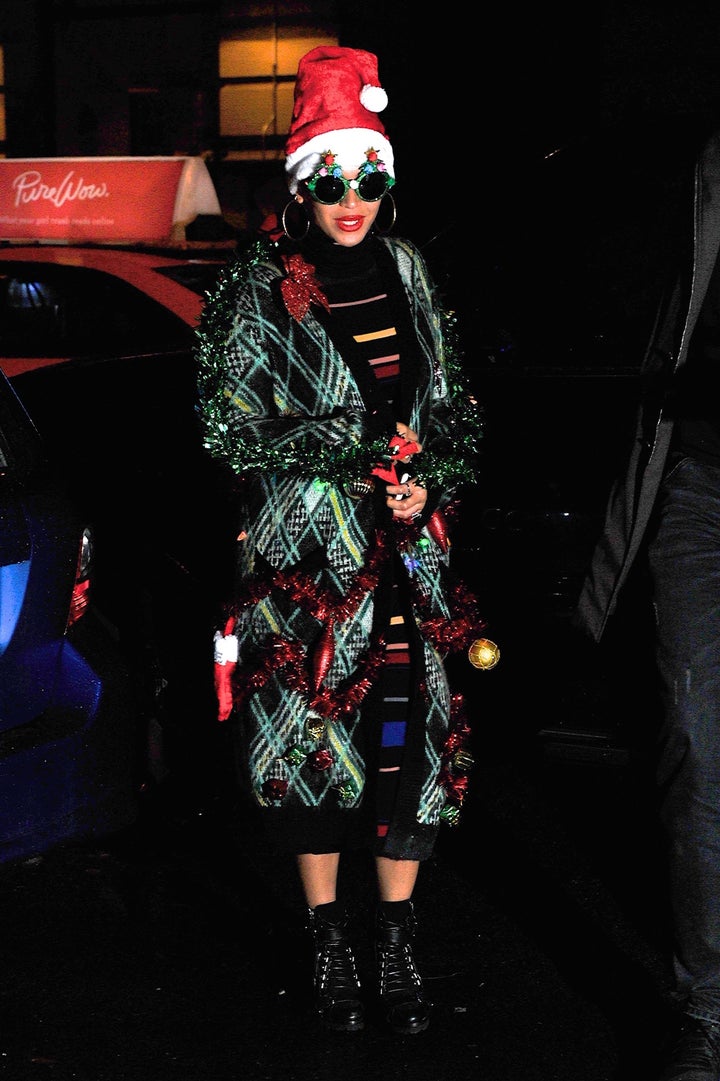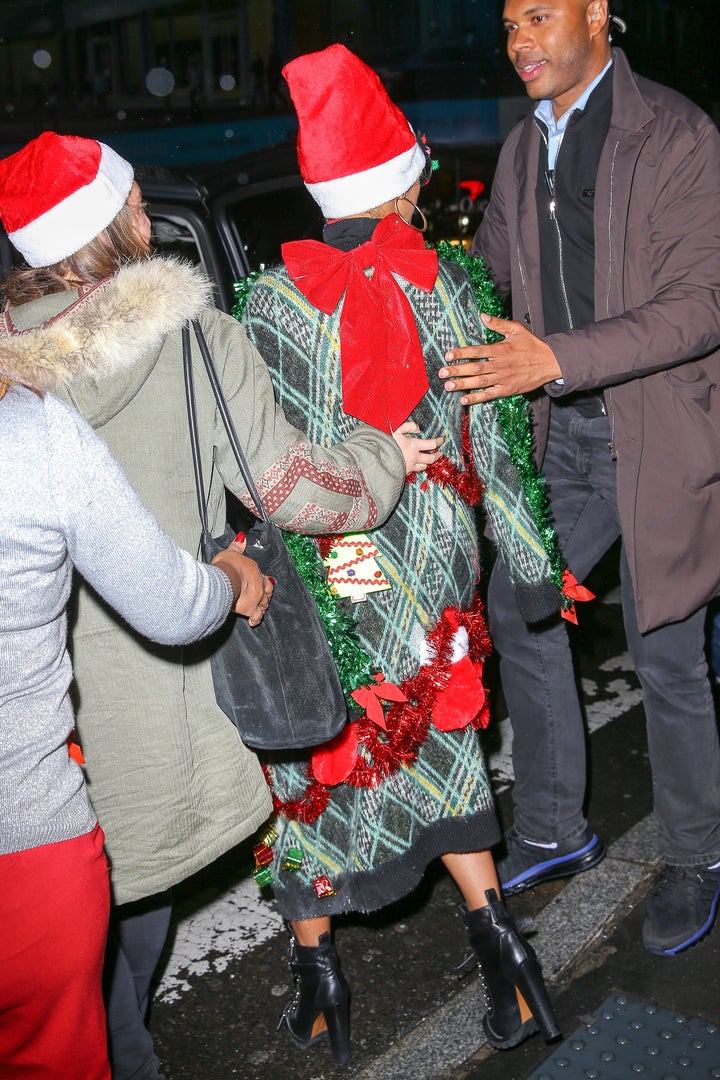 Seeing as Beyoncé is a boss (who, we're just speculating here, was leaving her office holiday work party), she can wear whatever she likes. And she did.
Jay Z decided to wear a much less flashy outfit and instead kept it casual in a camo coat and all black underneath.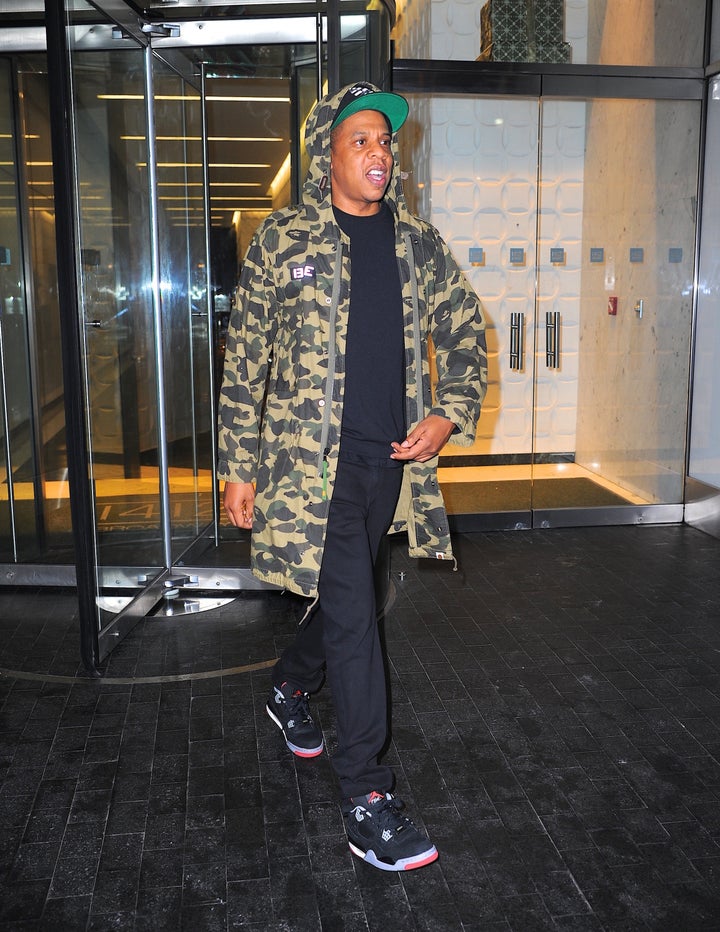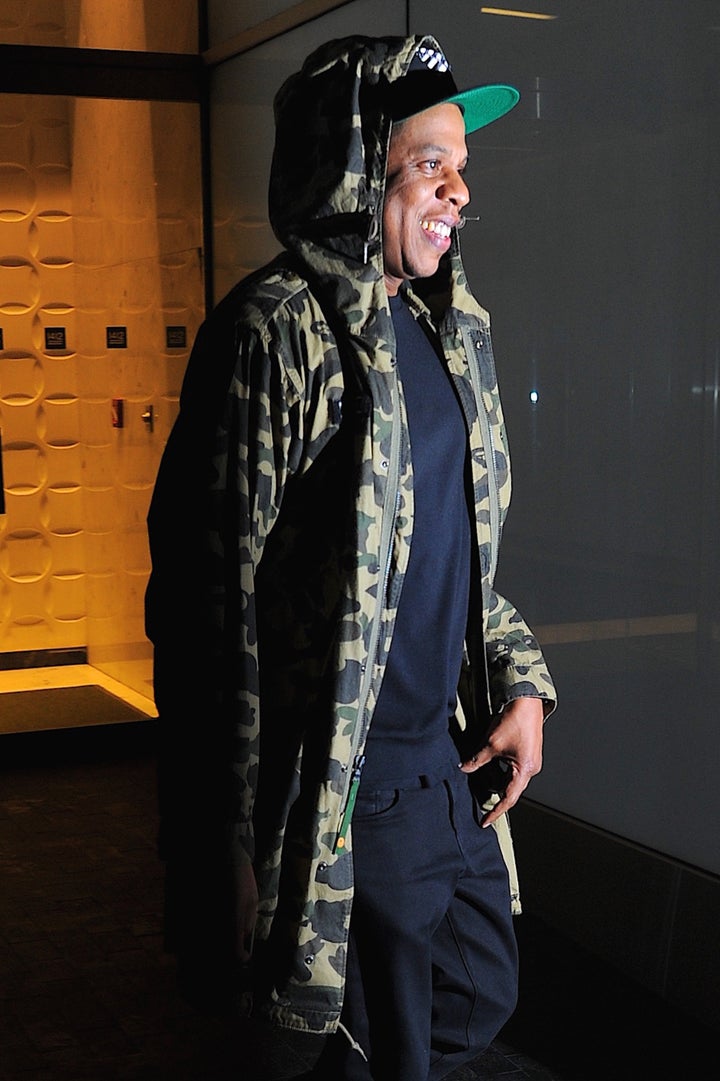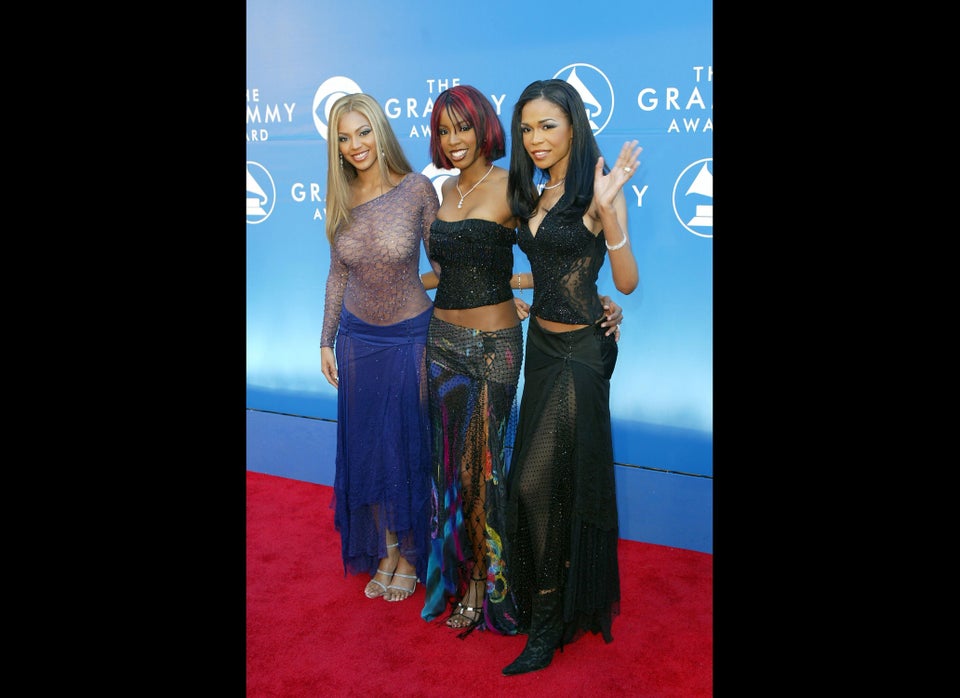 Beyonce's Style Evolution