 Last week, Rakhi Kumar wrote an open letter to Michelle Obama explaining why she doesn't consider Beyonce a good role model for young women. Kumar's concerns revolve around the singer's sexualized clothing and the focus on her body in her music and performance, which she believes sends the wrong message to girls about attaining success. Kumar wrote to Obama in light of reports that the First Lady considers Beyonce a good role model for her own daughters.
"It's time that young girls were sent a different message," Kumar wrote. "A more refined, intelligent message. A message that engaged them at the level of their intellect and potential because implicit in our message to them should be the acknowledgement that they are naturally brilliant and that we believe that they are capable of everything - without ever having to undress to achieve their success."
Beyonce, who recently kicked off her "Mrs. Carter" world tour wearing a gold sequined bodysuit complete with faux nipples, is one of the 2013 TIME 100. At the age of 31 she has earned an estimated $40 million dollars. She is clearly an accomplished businesswoman and talented singer, but is her success a step forward for women?
Canadian singer Grimes thinks so. In a February 2013 Tumblr post, the artist wrote: "How can you hate Beyoncé? She's changing the world. She stands for people of colour and women everywhere succeeding in a stifling patriarchy without compromising her morals."
Beyonce herself has said that she is unsure about describing herself as a feminist, causing Maureen O'Connor at New York Magazine to ask: "A woman who has worked so hard to cultivate an image of independence and strength, is terrified of one little word? Why?"
However, Beyonce's reluctance to label herself doesn't mean she isn't invested in female empowerment and independence. She's involved in the Chime for Change project, and regularly tells her daughter Blue Ivy that she could grow up to be president one day.
Do you think Beyonce is a good role model for girls? Tweet us @HuffPostWomen or comment below!
Related
Before You Go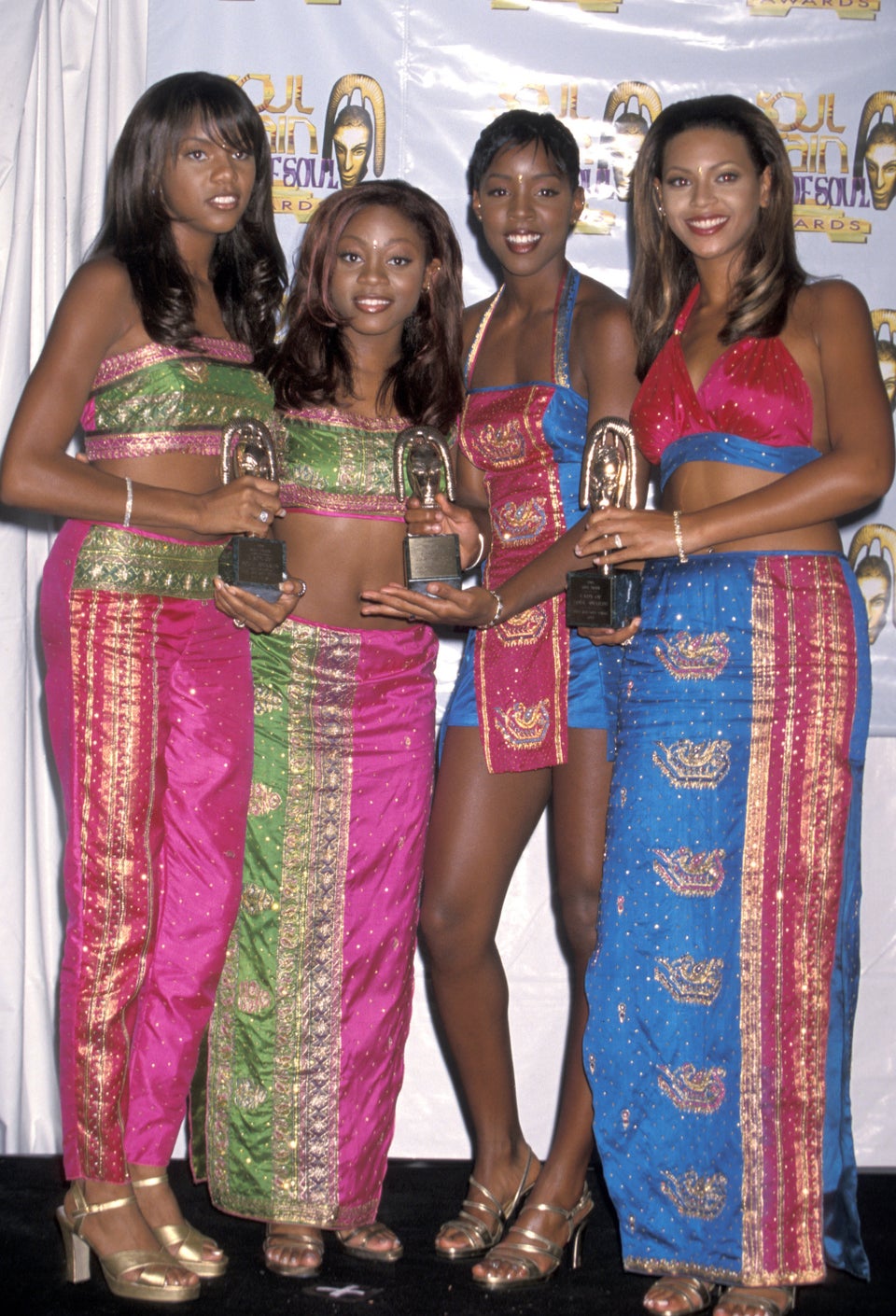 Beyoncé's Style Evolution
Popular in the Community