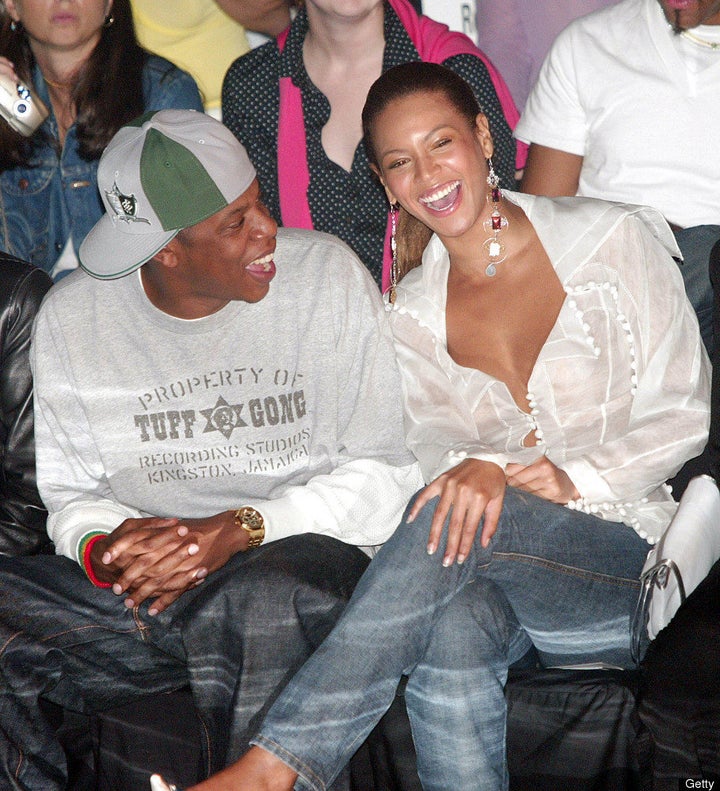 Beyonce hit the stage for a few numbers to fete the grand opening of the Brooklyn Nets' new home. The arena went wild as the Grammy award-winning singer walked out in a pair of super sexy, black leather shorts, knee-high boots and an edgy leather top. She aptly performed the song "Diva" and then started in on her mega hit "Crazy In Love."
This is when those leather shorts became too much for her hubby to handle.
Bey cued Jay with "Come on baby!" to deliver the rap verses, but he was so mesmerized by his wife's performance via the monitors backstage that he missed his entrance.
"Oh sh– I should probably rap here," he said as he made his way to the stage.
Check out the photos below to see what made Jay-Z miss his stage entrance.
But who can blame him? Only nine months after giving birth to their daughter Blue Ivy, the 31-year-old superstar is dancing around on stage with little to nothing on. And with a leather clad body like Bey's there is bound to be some PDA--Jay made sure to give a playful slap his wife's butt before finishing up the song.
Bey later returned to the stage for the evening's closing number "Forever Young," and swapped out her leather shorts and top for an equally tantalizing black leather pants and a motorcycle jacket ensemble. Again, wowzas!
Check out these amazing photos from the concert that Beyonce posted on her Tumblr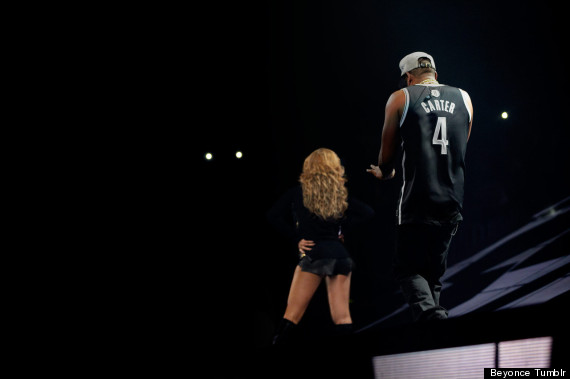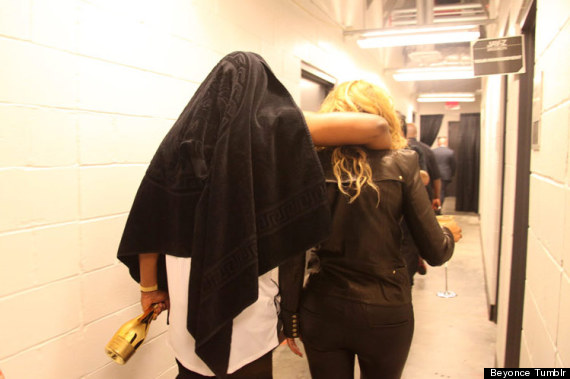 Before You Go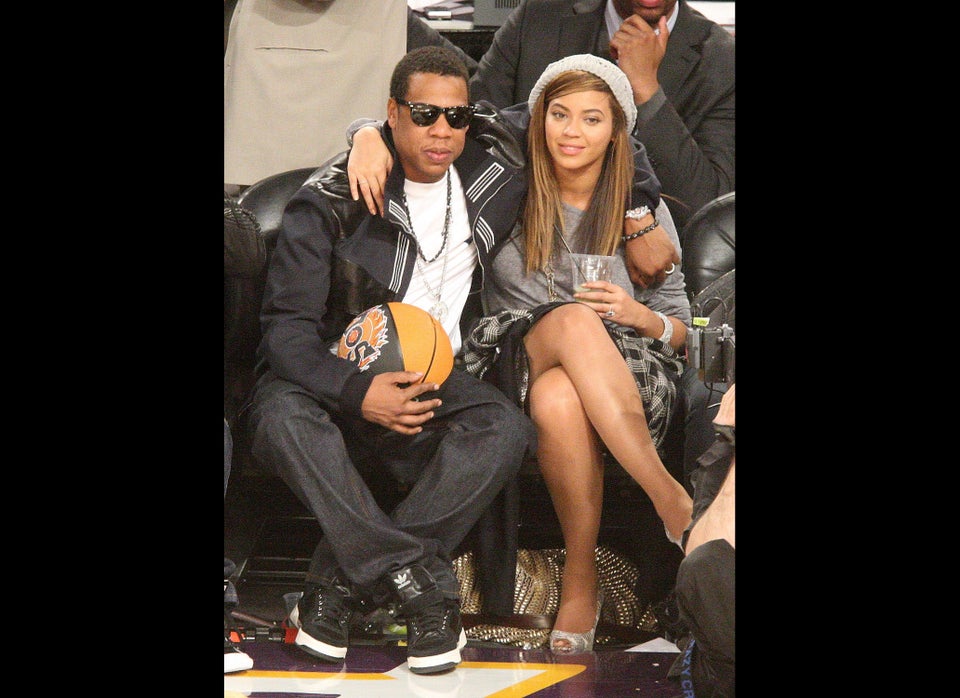 Jay-Z And Beyoncé's Cutest Moments
Popular in the Community