Even though Beyonce and Jay-Z welcomed little Blue Ivy Carter into the world back in January, that doesn't mean that they've stopped taking time for themselves. Despite their hectic parenting work schedules, they've both managed to spend plenty of time together and keep up in the style department.
So when the world's highest-earning couple decided to step out for a sunset dinner in Battery Park, we couldn't help but notice how cool they looked. Beyonce's leather pants, wedge sneakers, round glasses and top knot were completely on-trend yet so trend-setting at the same time -- it's like the singer can make anything look fresh. As for Jay-Z, he also rocked shades, but the rapper added a pop of color with a bright blue sweatshirt and khakis.
Check out the photo of Bey and Jay during their dinner date last night and tell us what you think.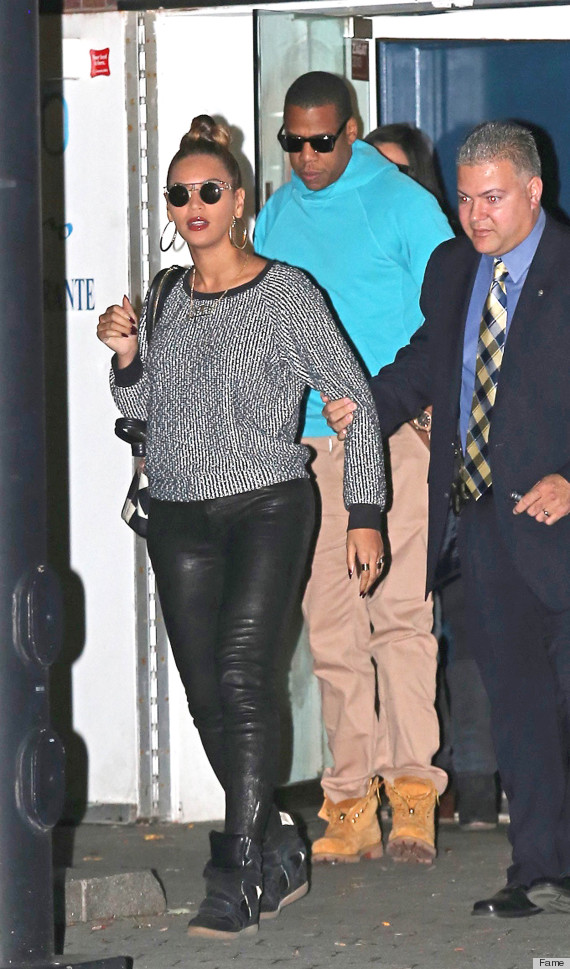 Check out some celebrity couples who also coordinate their looks!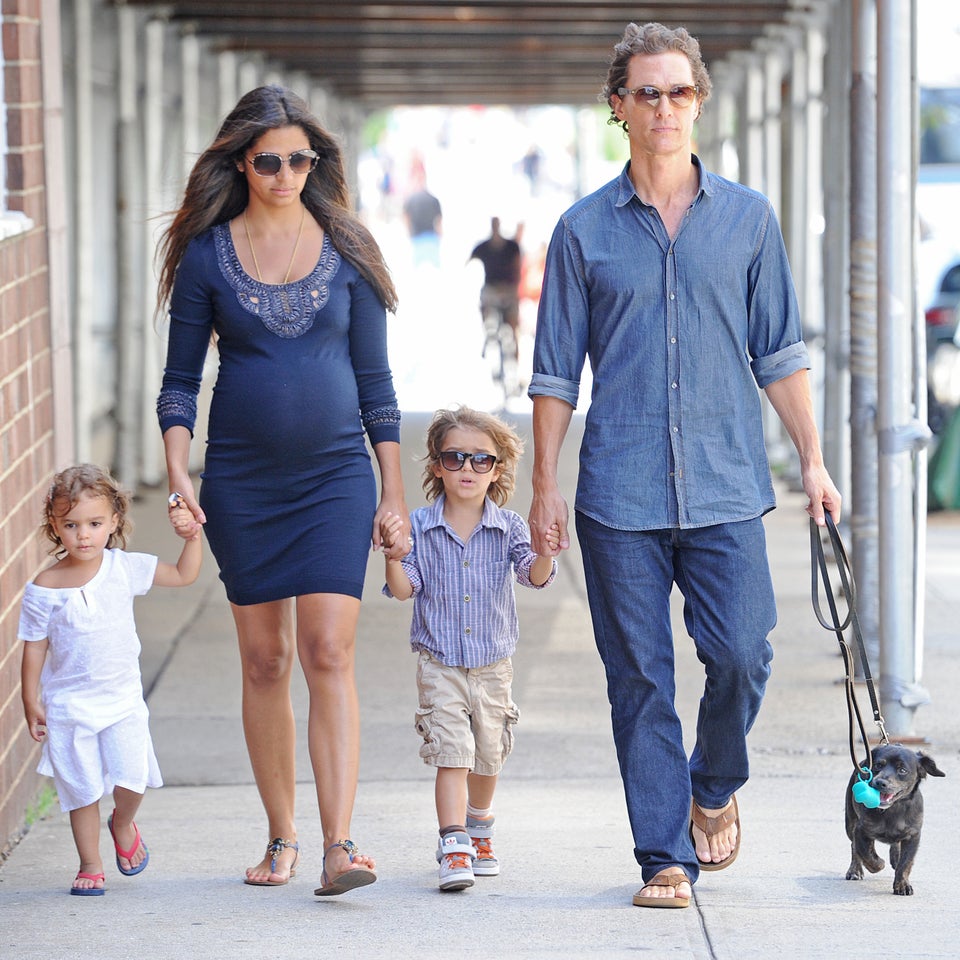 Stylish Celebrity Couples