Have you ever attempted to dress up in matching outfits with your significant other? Coordinating colors, or trying a couple's halloween costume, perhaps? Has it ever looked as good as this?
American royalty Beyoncé and Jay Z attended the premiere of "Hands of Stone," starring their good pal Usher, in New York City Monday night, and the eternally dynamic duo absolutely crushed it in a pair of power suits.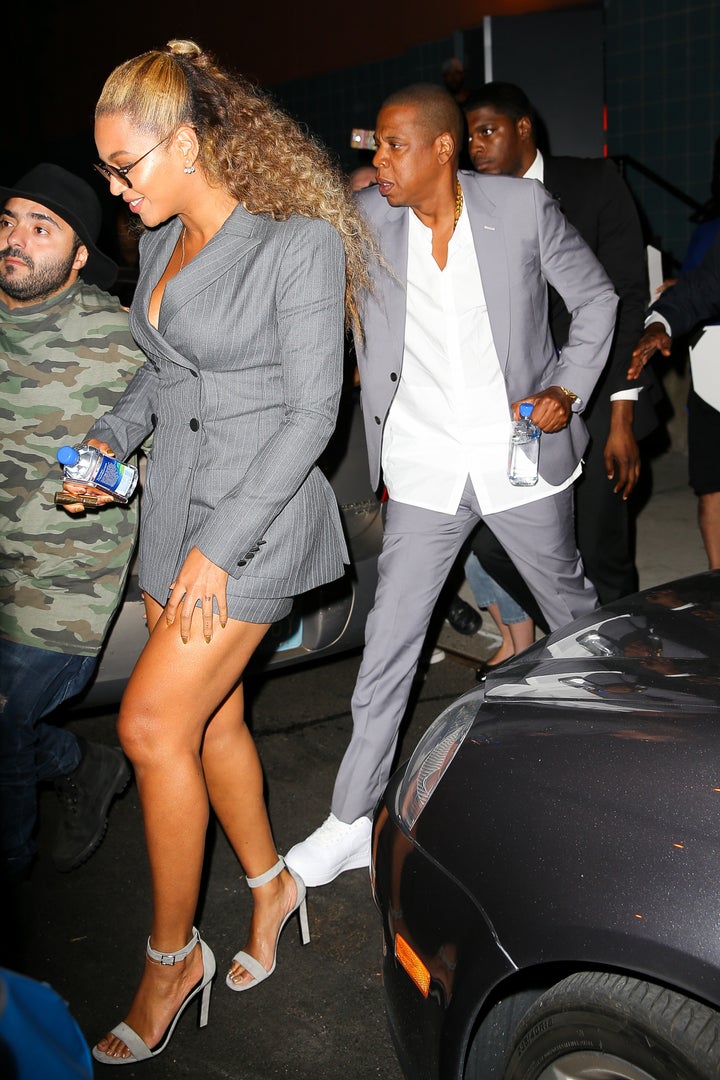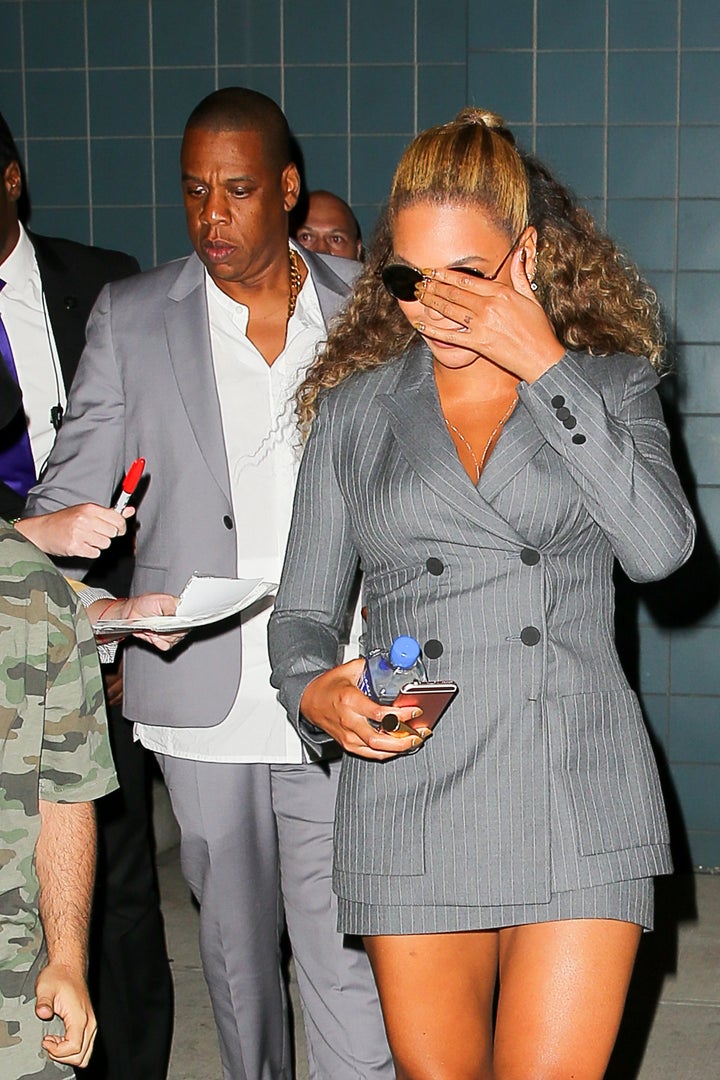 Jay wore a sleek gray suit with a white shirt, while Bey looked perfect in a fitted gray and white pinstripe jacket with a matching mini and gray strappy heels.
Usher's "familia" made a very rare Snapchat appearance for the occasion, in which their expressions seem to say "Yeah, we totally pulled off this matching moment better than you ever could."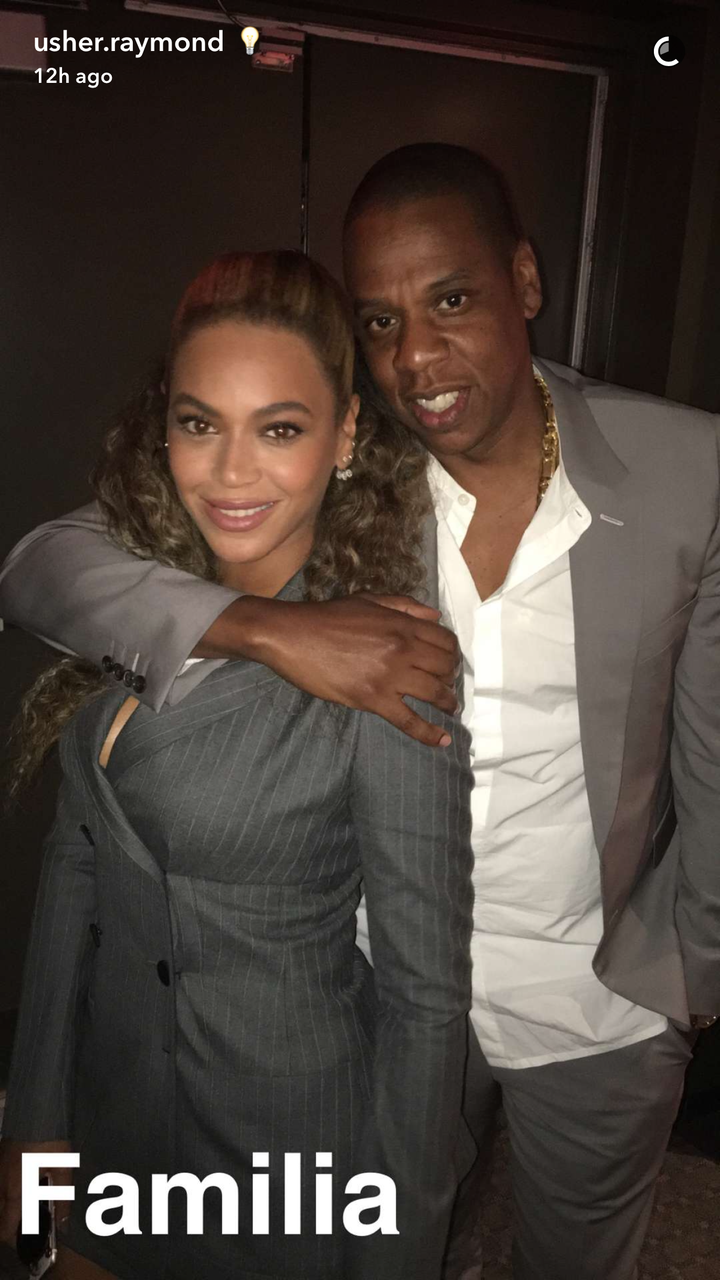 It was Usher's night, but these two, as usual, stole the show.