Title: Who run the world? Girls.
What History Books Say: Deborah Sampson disguised herself as a man so she could serve in the Continental Army during the American Revolutionary War.
What Probably Happened: Deborah Sampson was just listening to Beyoncé.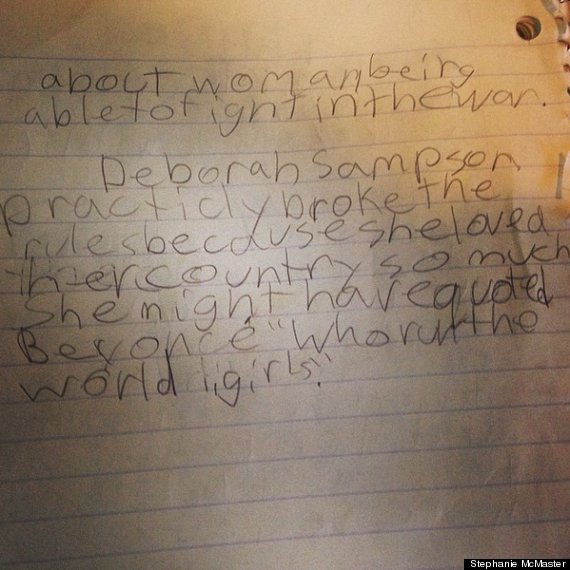 Translation:

About women being able to fight in the war.

Deborah Sampson practically broke the rules because she loved her country so much. She might have quoted Beyoncé "Who runs the world? Girls."
Has your child drawn or written something adorable? Send a photo, along with your child's name and age, to kidnotes@huffingtonpost.com or via Facebook or Twitter -- and it may be featured as our Cute Kid Note of the Day.