The wait is officially over.
The hourlong premiere featured a series of music videos creatively strung together through spoken word, stunning imagery and searing lyrics that only Beyoncé could deliver so beautifully. But perhaps what makes it most beautiful is that the album's visuals are almost entirely carried by various images of black women. It is a powerful move from Bey, who uses her latest work to validate the experiences of black women everywhere.
Oh, did we mention it also comes with a pretty dope dance scene with Serena Williams, who slays in a bodysuit?
Beyoncé's latest no-holds-barred body of work is mostly set against the background of the deep South and touches on several important themes. The medley of soul-stirring songs, haunting imagery and at times cryptic poetry -- much of it the words of Warsan Shire -- show both the complexity of Bey as an artist and of these issues themselves, including infidelity, grief, love, joy, relationships, womanhood and blackness.
There's plenty to unpack -- a task that will undoubtedly be tackled in think pieces to come -- and a few surprises along the way: Bey even has a pretty catchy country song (watch out, Taylor Swift) titled, "Daddy Lessons," that speaks to some of the aforementioned topics.
The visual album shows 12 vignettes, each of a different theme: indifference, rejection, anger, intuition, emptiness, reduction, accountability, reformation, pardon, resurrection and payoff. Beyoncé connects each of these subjects by narrating stories with her sultry Southern voice, which only seems to make the visual album all the more compelling.
The issues Beyoncé explores are ones that all women experience, particularly black women, whom she purposely puts at the forefront of the album's imagery. Beyoncé even invokes the late Malcolm X in her song "Don't Hurt Yourself," in which she quotes a powerful line from one of his speeches: "The most disrespected woman in America is the black woman. The most unprotected person in America is the black woman."
Nowhere is Beyoncé's message more profound than in her song "Freedom," which fittingly features a verse from pro-black artist Kendrick Lamar.
The song, which talks about blackness in America, includes many amazing visuals of various fierce black women who proudly rock picked-out fros and other dynamic hairstyles in scenes that reflect and reaffirm their collective beauty.
"Freedom" is also filled with stirring, soulful lyrics and powerful images of black women who have lost black men in their lives, including Gwen Carr, Sybrina Fulton and Lezley McSpadden, the mothers of Eric Garner, Trayvon Martin and Michael Brown, respectively.
"Freedom, freedom, where are you? 'Cause I need freedom, too," Bey sings. "I'ma keep running 'cause a winner don't quit on themselves."
"Freedom" also stands out because of amazing cameos from influential young stars like Zendaya, Amandla Stenberg, Winnie Harlow and Quvenzhané Wallis.
While the visual album helps to tell the experiences of women everywhere, it also appears to be a strong reflection of Beyoncé's own personal story, something the secretive singer hasn't discussed in public often. The album shows shots of her pregnancy with Blue Ivy, old home movies of her father and video from her wedding to Jay Z.
The album also includes a moving message Beyoncé passes on from her grandmother, a fierce black woman, who once told her a simple recipe that came with a important lesson on life: "Take one pint of water, add a half-pound of sugar, the juice of eight lemons, the zest of half lemon. Pour the water into one, then to another several times. Strain through a clean napkin," Beyonce recites during one part of the album.
"Grandmother. The alchemist. You spun gold out of this hard life," she says. "Conjured beauty from the things left behind. Found healing where it did not live. Discovered the antidote in your own kitchen. Broke the curse with your own two hands. You passed these instructions down to your daughter, who then passed them down to her daughter."
Behold, the making of "Lemonade."
Before You Go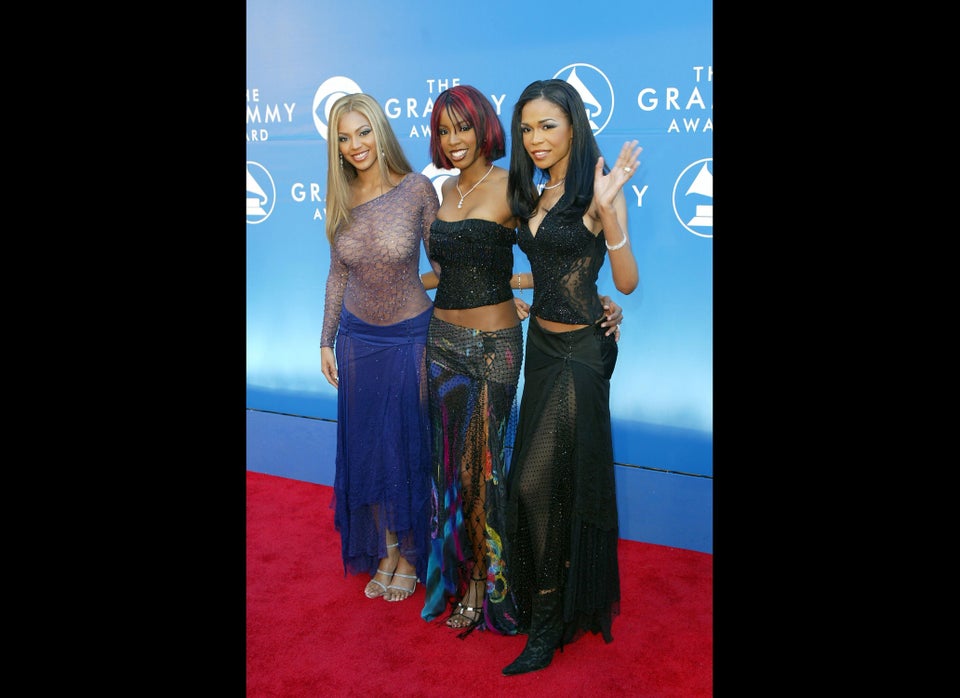 Beyonce's Style Evolution