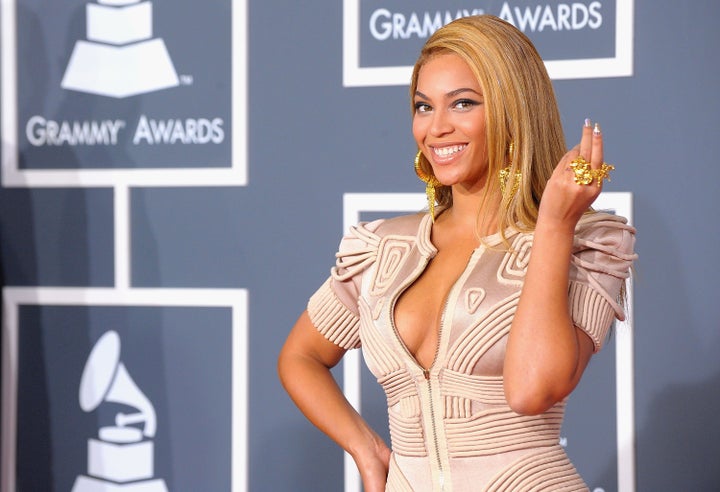 The review of California'sProposition 8 and theDefense Of Marriage Act (DOMA) by the United States Supreme Court has prompted a myriad of people to chime in with their support of same-sex marriage via social media, including a number of A-list Hollywood celebrities.
Singer and actress Beyonce sounded off about marriage equality via her Instagram account. The "Single Ladies (Put a Ring on It)" songstress wrote, "If you like it you should be able to put a ring on it #WeWillUnite4MarriageEquality " on a red sheet of paper.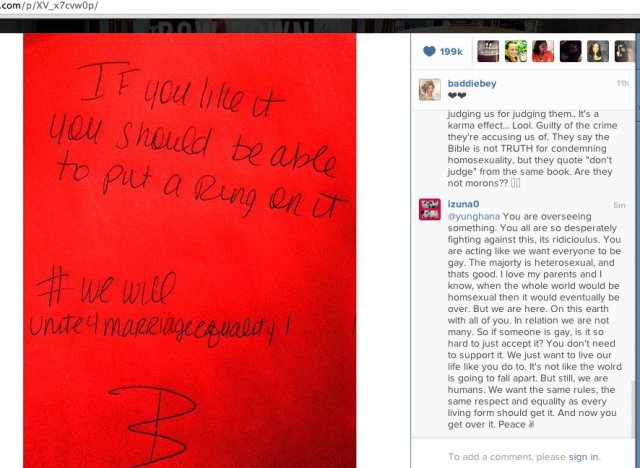 Of course, Beyonce isn't the only celebrity to voice support of marriage equality on social media. Madonna, Sophia Bush, Patrick Stewart, Sara Bareilles, Jesse Tyler Ferguson, Ben Affleck, Brendon Ayanbadejo, Cindy Crawford, Russell Simmons, Shonda Rhimes, Seth McFarlane, Ricky Martin and more have written hopeful and supportive messages.
President Barack Obama also tweeted a picture on March 27 urging America to "reach up and close that gap" in regards to marriage equality.
While many are showing their support of the lesbian, gay, bisexual and transgender (LGBT) community having equal rights as their counterparts, some are still showing strong opposition. Near the U.S. Supreme Court in Washington, D.C., protesters are carrying signs that say, "Kids do best with a mom and a dad," and "Adam and Eve, not Adam and Steve."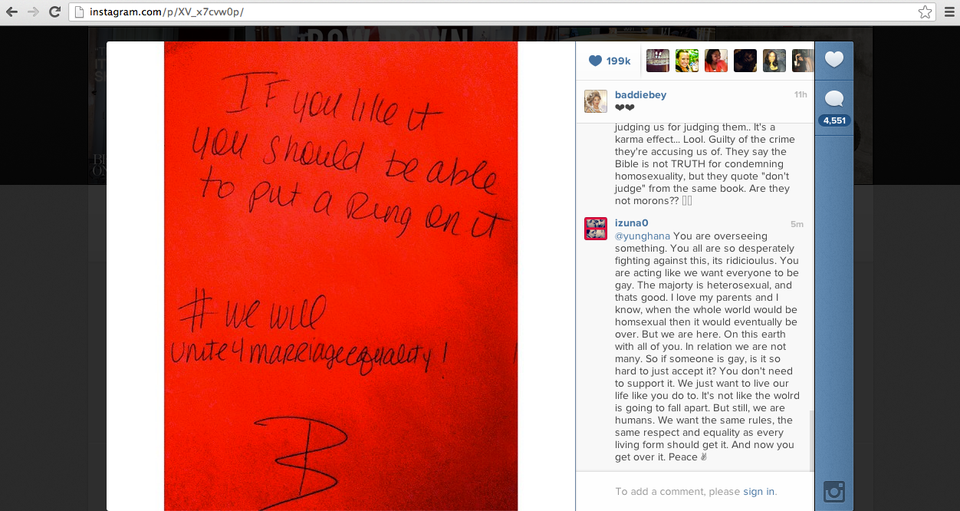 Celebrities Supporting Marriage Equality
Popular in the Community