Beyoncé had the Beyhive buzzing with divorce rumors for the millionth time after dropping her latest album, "Lemonade," last week. And given that the megastar is on tour -- most recently in Atlanta, Georgia -- it wasn't a given that she'd show up at the 2016 Met Gala.
But she did show up in a big way, wearing a nude latex Givenchy Haute Couture custom-made dress with pearls and hand-painted flowers that she teased on Instagram.
Acne and condom jokes aside, there are not many stars who can pull off a dress made from this rubbery fabric. We love how she paired the look with simple straight hair and classic smokey eye makeup. Because really, what more does it need?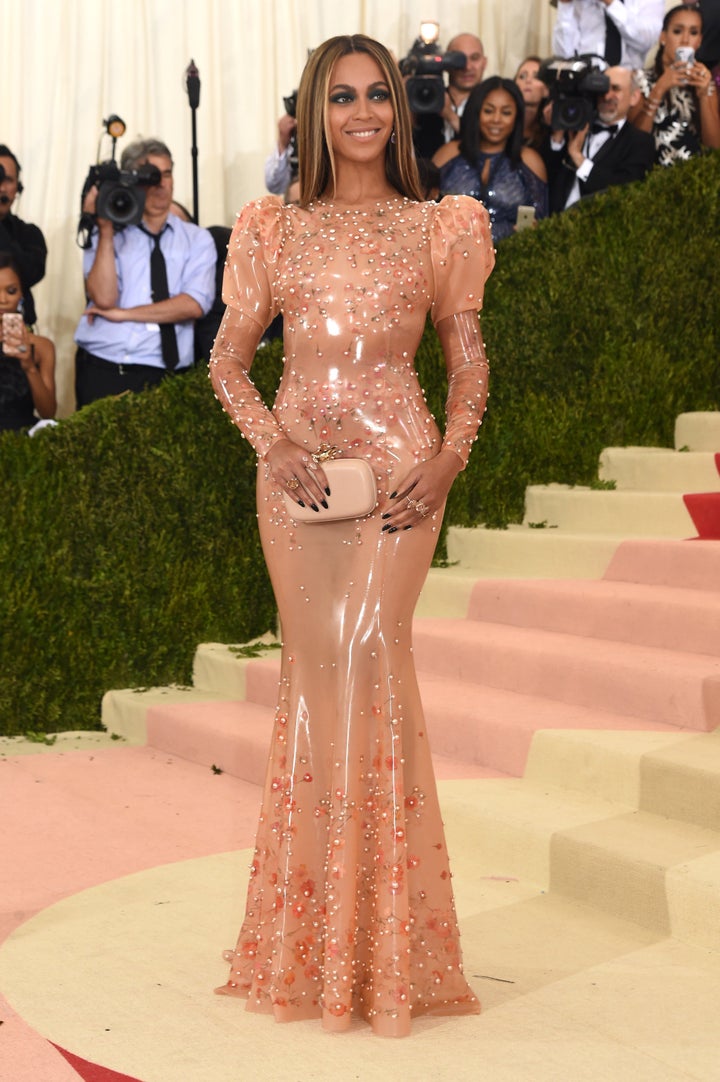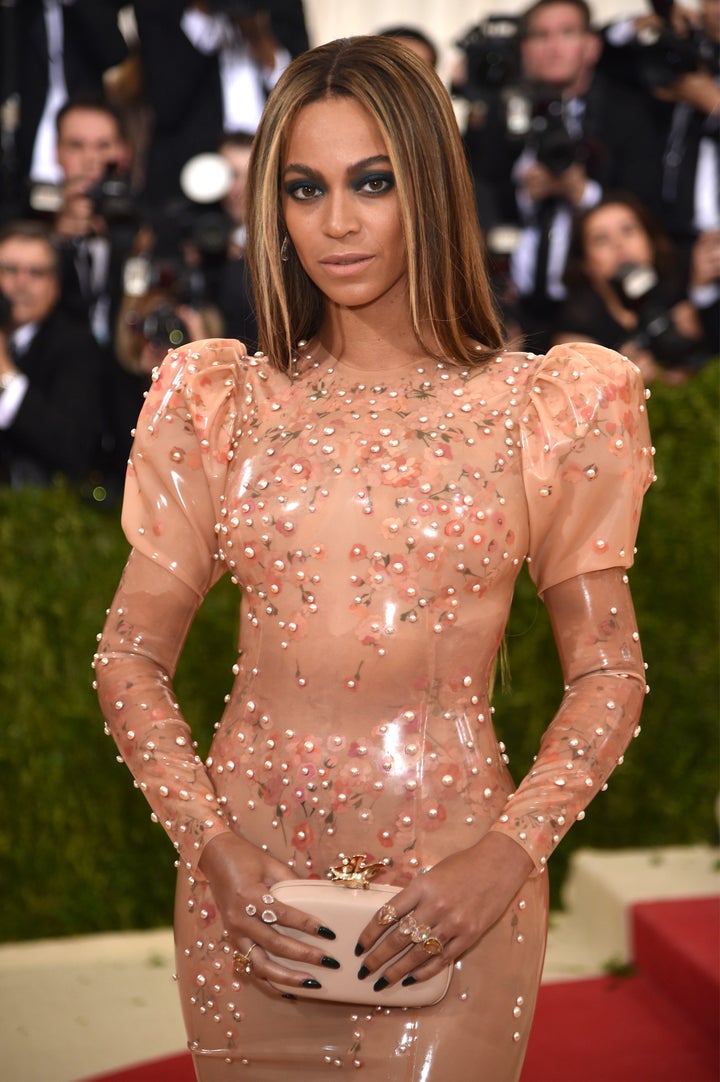 What do you think of Beyoncé's Met Gala dress? How does it compare to previous years? See those looks below.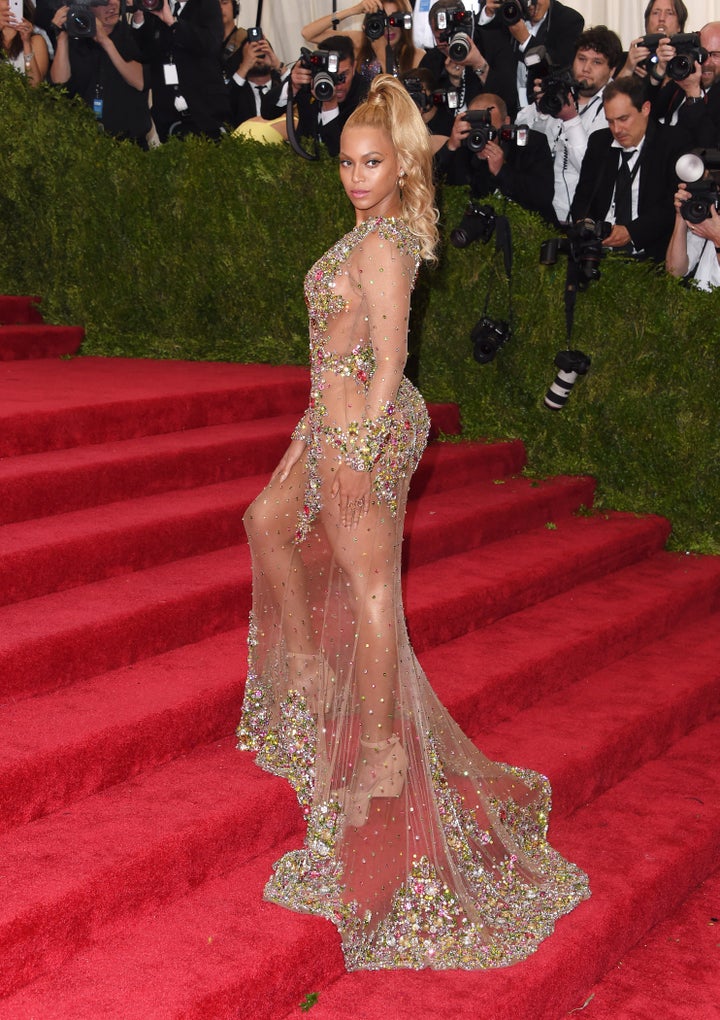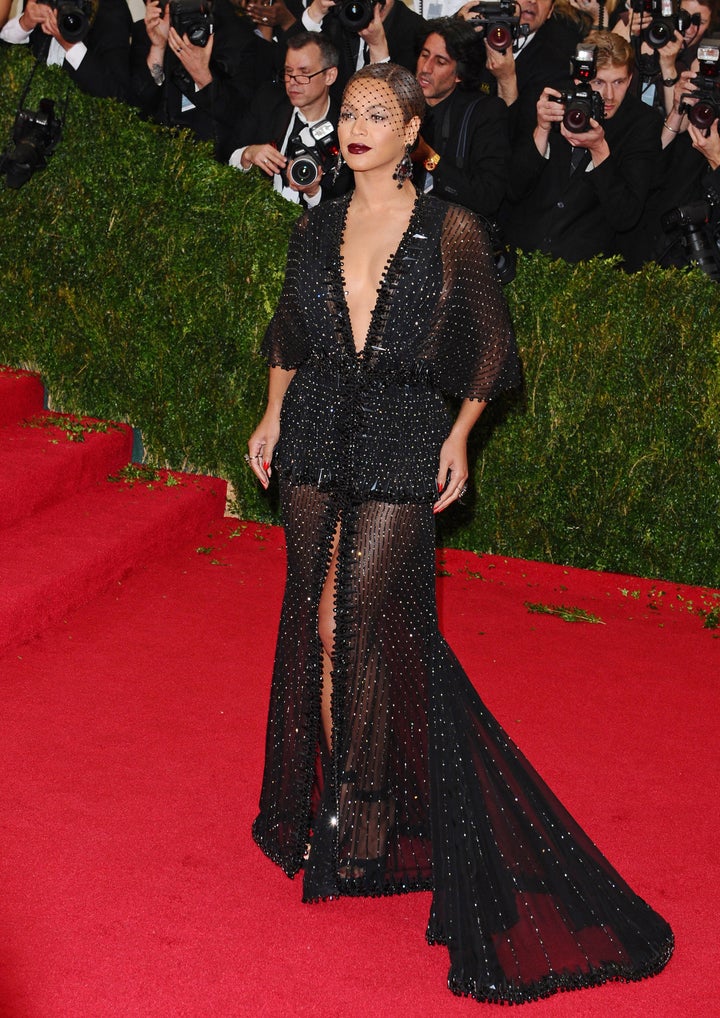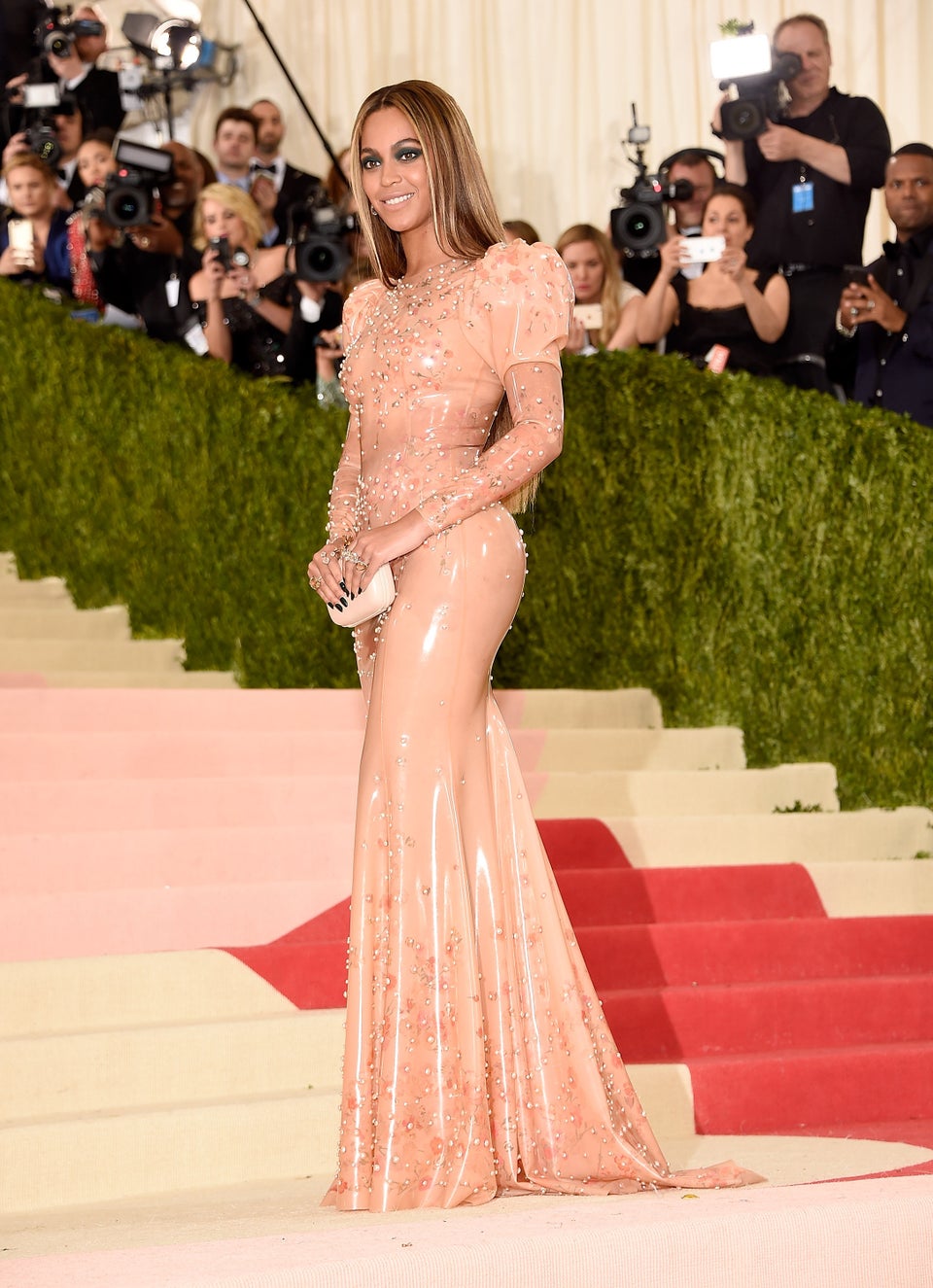 Met Gala Red Carpet 2016