Rumor has it Beyoncé isn't keen on being Photoshopped. So we hope she doesn't check her email this morning, where she might find a press release from Roberto Cavalli featuring a rather extreme image of herself.
Cavalli announced via email that Bey wore a special Roberto Cavalli "created exclusively for her 'The Mrs. Carter Show World Tour'" at her recent concert, a multicolored silk gown with gold embellishments and cutouts.
Sounds like classic Beyoncé, no? But here's the image they included:
Beyoncé in Cavalli, according to Cavalli: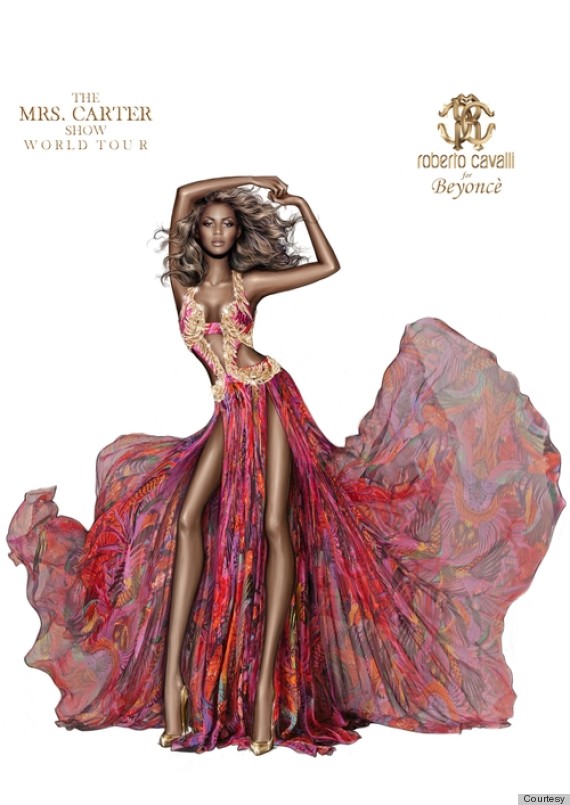 Luckily, the press release also included photos from the actual concert.
Beyoncé in Cavalli, according to Beyoncé's Tumblr: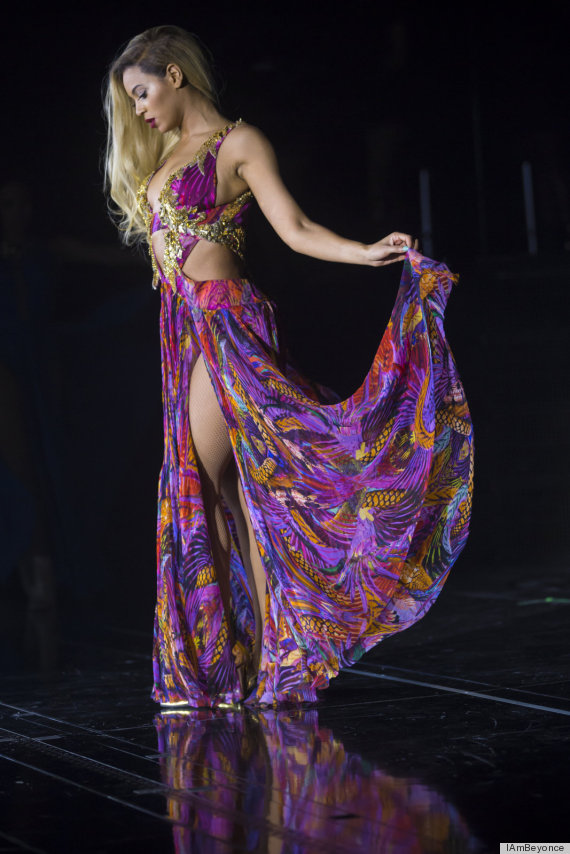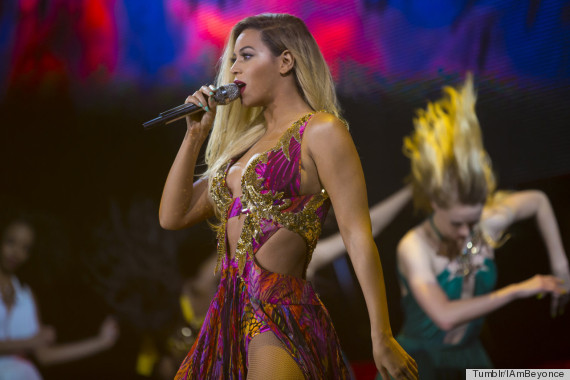 At least we now know what a Beyoncé Barbie would look like.
Dear Fans,

We would like to clarify that the image of the gown created by Roberto Cavalli for Beyoncé is a sketch and not a photo, and therefore it is only meant to be a stylized and artistic vision.

Roberto Cavalli loves women and more than anyone else has always exalted and highlighted the female shape with his creations, building his signature style on the glorification of sensuality and femininity.
Other liberal uses of airbrushing: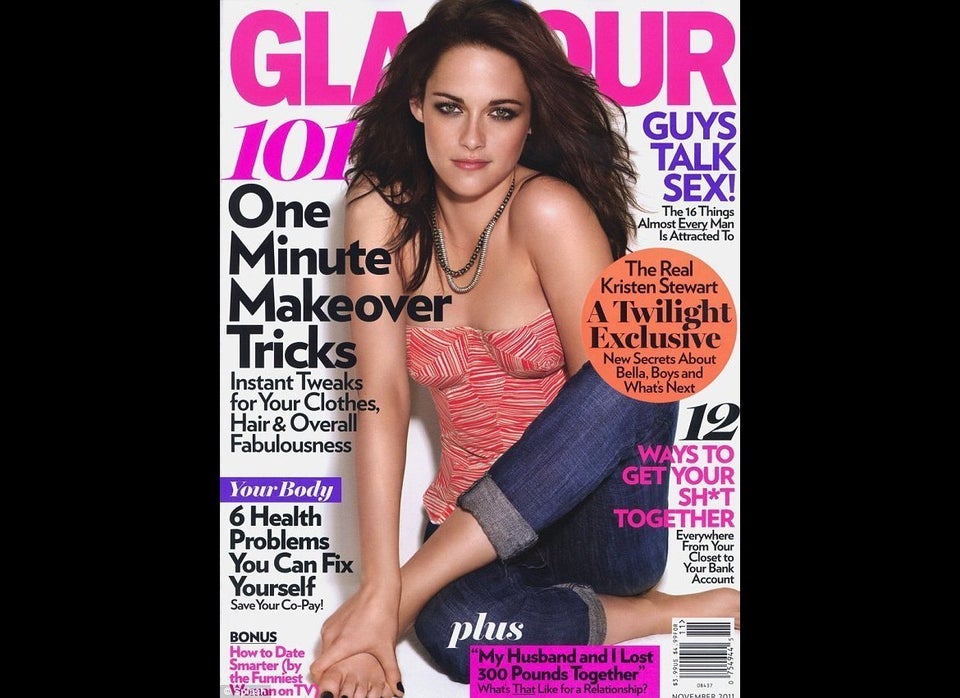 When Photoshop Goes Wrong...
Related