If wearing all-pink outfits with coordinating Gucci accessories is wrong, we don't want to be right.
Her majesty Beyoncé stepped out in New York City Wednesday wearing a delightfully playful (albeit the teeniest bit tacky) ensemble of a pink butterfly-emblazoned sweater, a sparkly pink and white striped skirt, a Gucci baseball cap and clutch and red strappy sandals.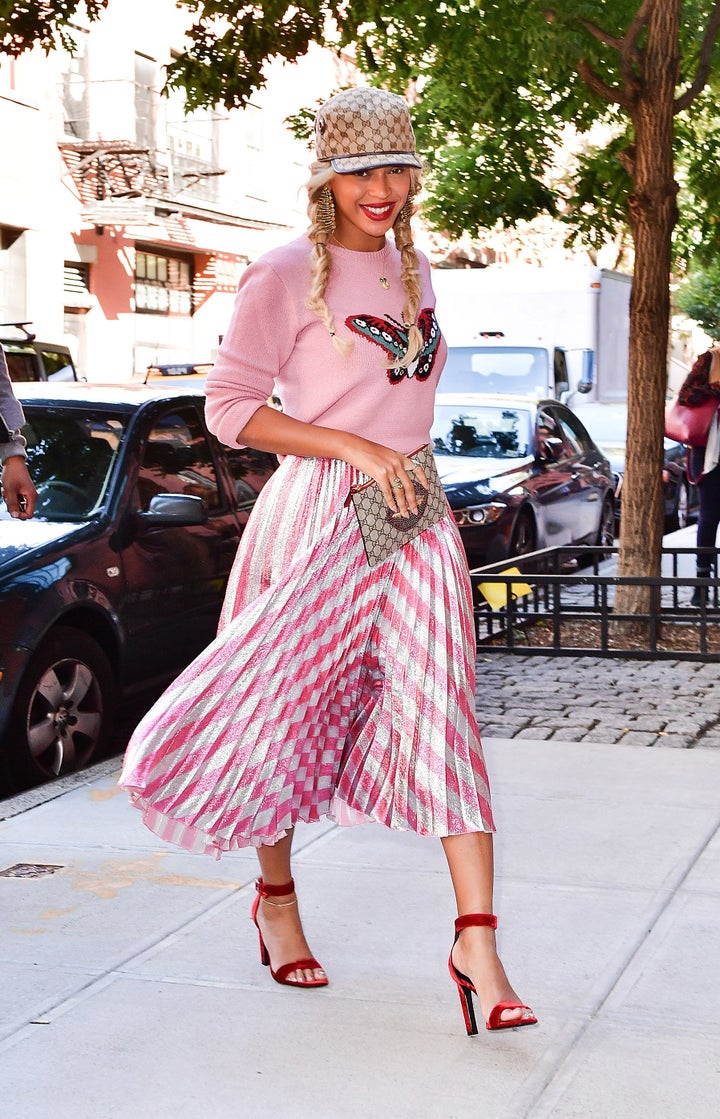 Lose the heels, add a rolling backpack and swap these accessories out for knockoffs, and you basically have our dream middle school look, perfectly rounded out by that bubble gum pink studded leather jacket.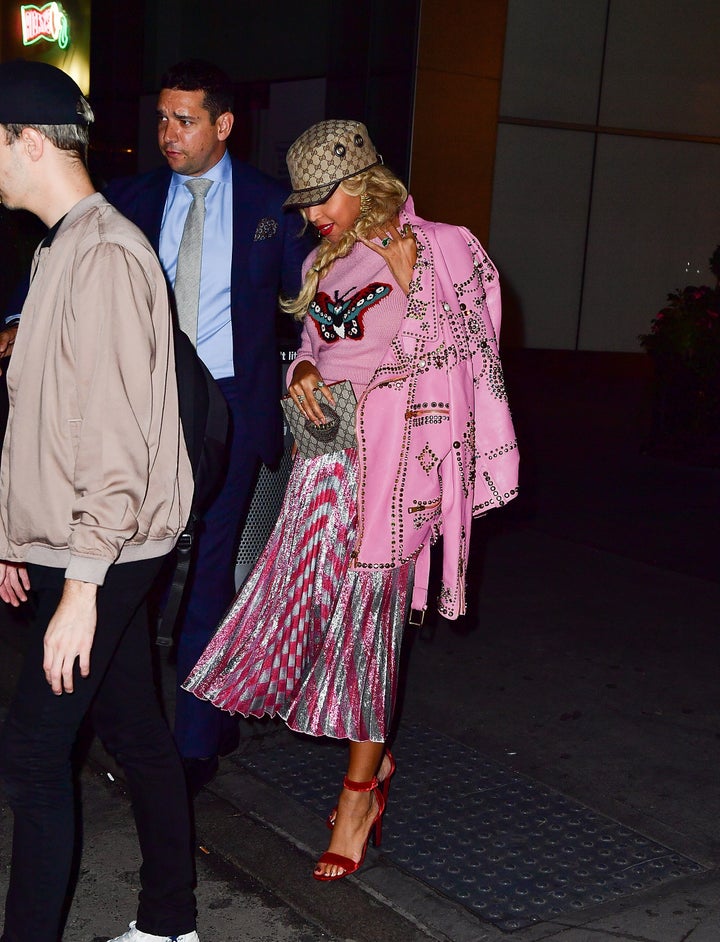 Are we biased for concluding everything Queen Bey wears is stylish? Maybe. Are we worried The Beygency will come for us if we question the decisions behind this look? Absolutely.
That doesn't change the fact that this happy-go-lucky, risky outfit is just plain fun. And don't we all need a little fun in our lives right about now?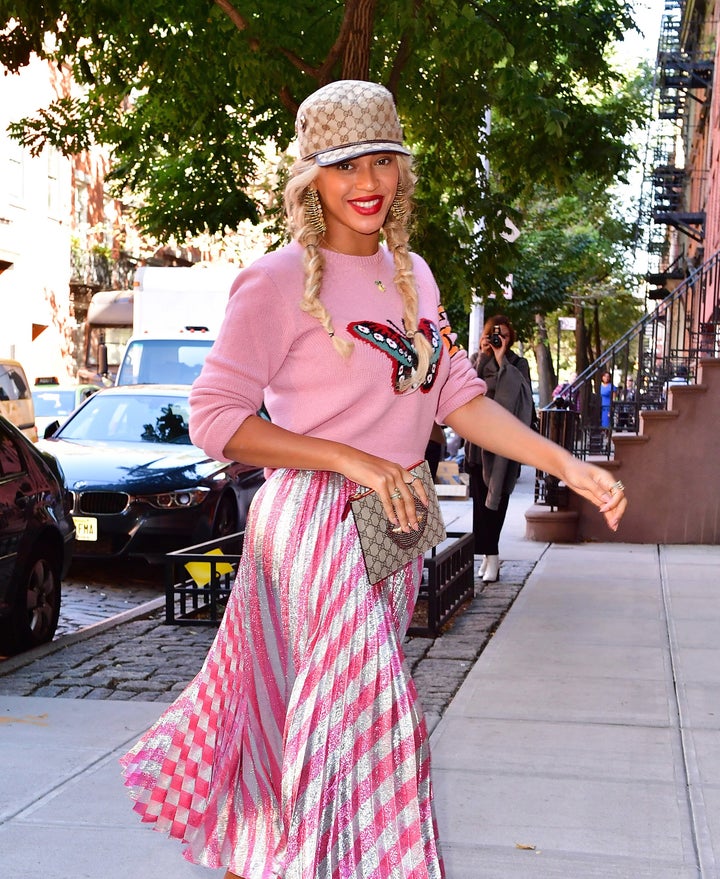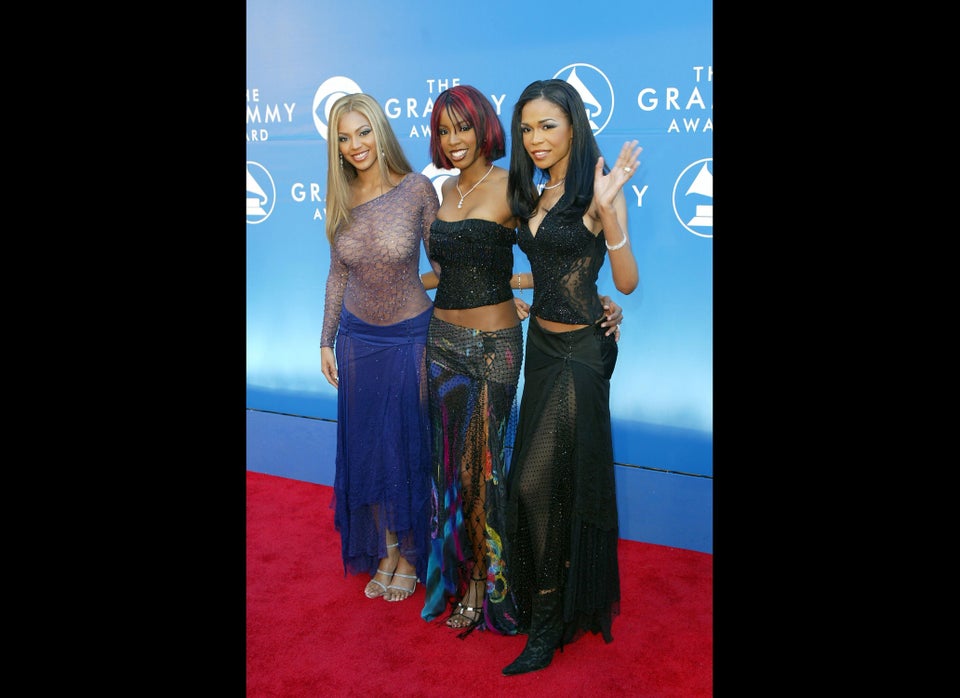 Beyonce's Style Evolution