Beyonce played coy when the topic of those persistent pregnancy rumors came up during an interview with the "Today" show, further raising the question: Is she or isn't she?
Savannah Guthrie sat down with Salma Hayek, Creative Director of Gucci Frida Giannini and the "Standing On The Sun" singer to talk about their "Chime for Change" campaign for female empowerment. The "Today" host couldn't help but mention the pregnancy rumors that have been circulating for weeks.
"I would be remiss if I didn't give you a chance to dispel any rumors about whether you're expecting," Guthrie said in a pre-taped interview.
"Mystery remains unsolved," Guthrie added on-air Monday, noting that when she saw the singer onstage at the "Chime For Change" concert in London on Saturday she was wearing a leather bodysuit and there was no sign of a baby bump. "Unless she's like 30 seconds pregnant, I don't know."
Although she is decidedly hush-hush about her private life, Beyonce did reveal her first pregnancy in a very public way -- onstage at the 2011 Video Music Awards. With her Mrs. Carter Show World Tour continuing into September, there is still plenty of time for the singer to make a big announcement.
Watch a clip of Beyonce's "Today" show interview below.
Before You Go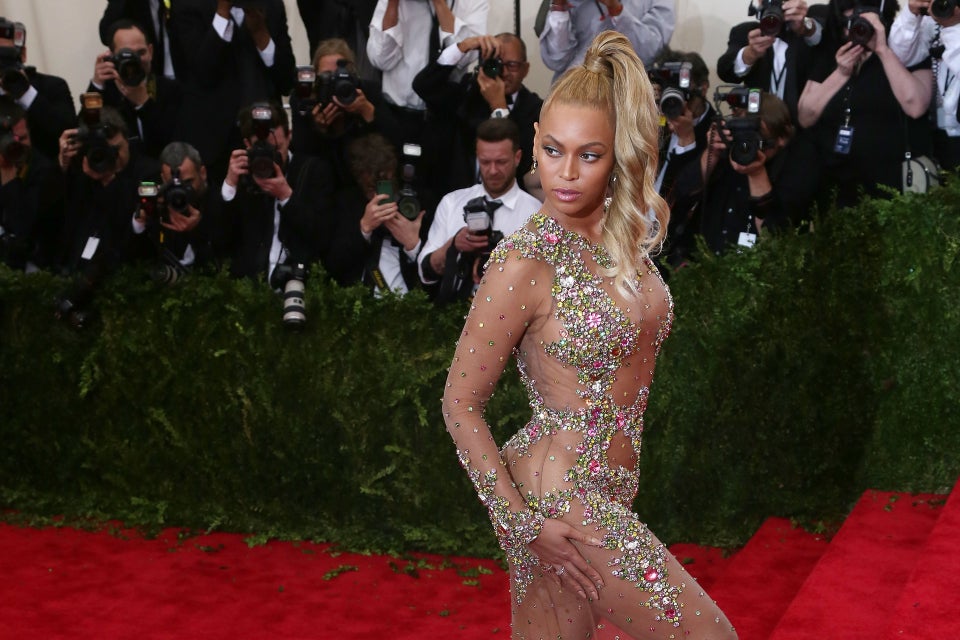 Queen Bey!
Popular in the Community