Beyoncé, queen, announced Wednesday that she is blessing the masses with not one but two more angels disguised as humans, setting off shrieks around the world and making the world feel a little less broken for one fleeting moment.
Posing nearly naked atop a bed of flowers, Queen Bey wore an Agent Provocateur bra (which were quickly identified by lingerie blogger Cora Harrington), a pair of baby blue silk bloomers and one large piece of green mesh netting.
Not everyone was taken with the look. The Huffington Post's own Noah Michelson wasted no time bringing the hard-hitting questions to the forefront on Facebook:
"I'm having a hard time thinking about anything other than whose idea was it to shoot her in front of a funeral wreath in that awful bra and that pea soup green mosquito net? Is this some kind of coded illuminati message? Can we start a petition to get her art director fired? Help?"
Others commended her for doing whatever she damn wants to do at any given moment in time.
But if you, like Ellen Degeneres, wish to recreate this colorful, polarizing outfit, you're in luck. Journelle carries a similar-looking bra that's on sale for $33: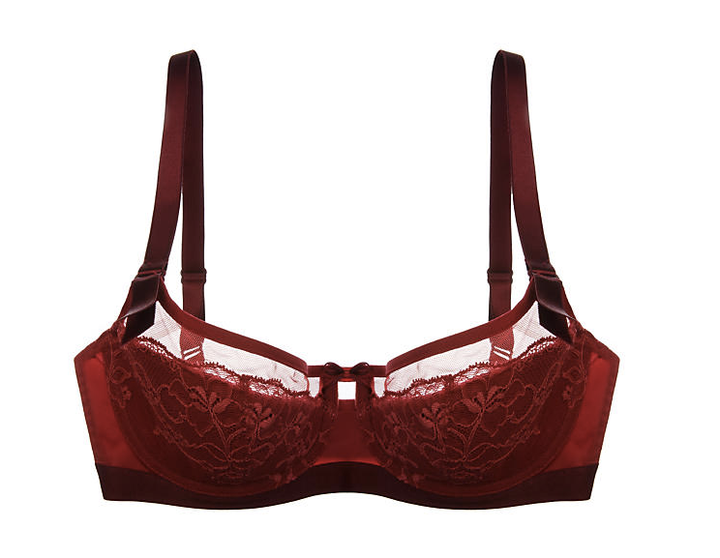 And these bloomers, which for some reason are for adults, are available on Etsy for just $45.57: