We never thought we'd say this, but are Beyonce and Princess Letizia wearing the same outfit?
The Spanish princess favors neutral colors, pants suits and a mid-level heel. Beyonce favors... well, everything else. But like a curious sartorial Venn Diagram, these two famous faces seem to have made the same fashion choice: a sparkly tuxedo.
Beyonce, of course, wore her Dolce & Gabbana jacket at the MTV VMAs in August, dancing and whipping her hair and flaunting that baby bump in tuxedo pants and heels. The reviews were unanimous: a purple tuxedo jacket has never looked better.
But Princess Letizia surprised us by stepping out last week in a glittery black jacket with similar black pants and heels. The pants were a bit slimmer-cut, the jacket less flashy, but the idea was the same: head-to-toe glam.
Which begs the question: who wore it best?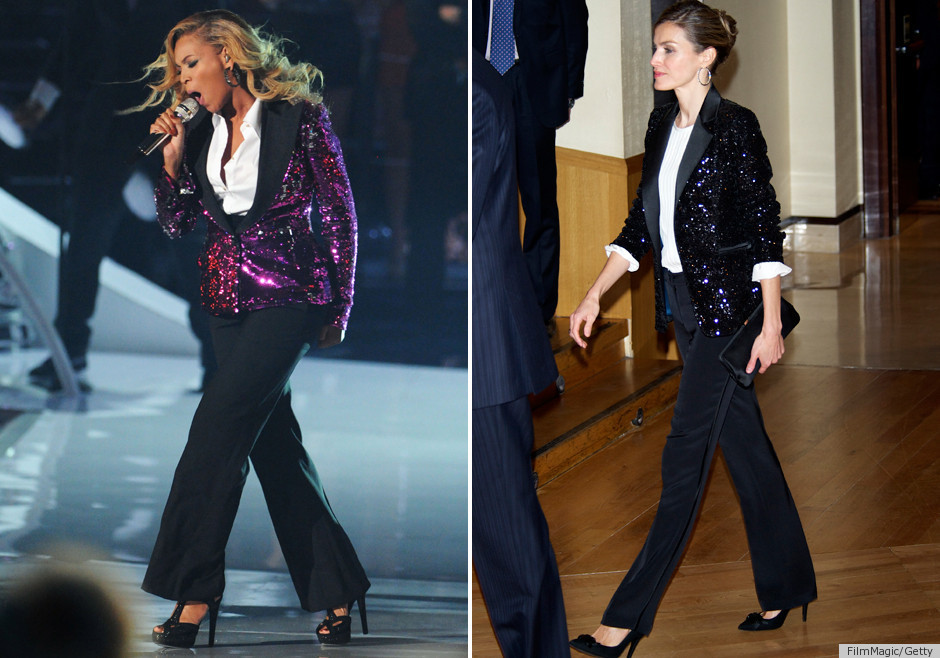 Check out more of Beyonce's sequin maternity ensembles!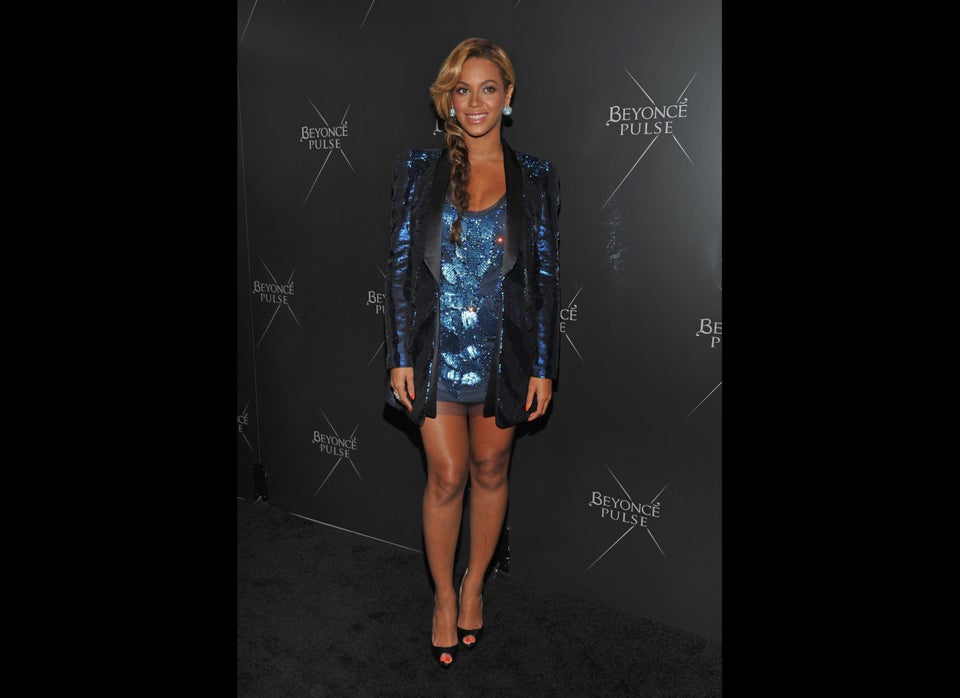 Beyonce Pregnant in Sequins