That changes this weekend in New Jersey. The singer has booked four nights of shows at the brand new Revel casino and resort in Atlantic City, and she has released a "making of" video to herald her performances.
In the video, which is available at the top of the post, Beyonce admits she has some anxiety about returning to the stage. "I feel a little nervous. I'm enjoying being a mother so it's like going back to my old job, and it's a little strange," she says. "But it's important that you don't lose yourself and still have your own passions. And so I'm back to work, I'm back to business."
Fans can witness her seeing to various facets of concert planning, from choreography to musical arrangement to video. Highlights include seeing Beyonce belt out "Halo" while sitting in an office chair, watching her get back into dancing (chair dancing! dramatic poses!) and generally being an all-around sweet person.
At one point, she tells her team that the show is about connecting with the audience: "What I'm trying to say in the show is, 'Yes I had a baby. It just made me more grounded and more like you." Is Beyonce the coolest superstar of our generation or what?
For those who can't watch at work, take a look at stills from the video in the gallery below.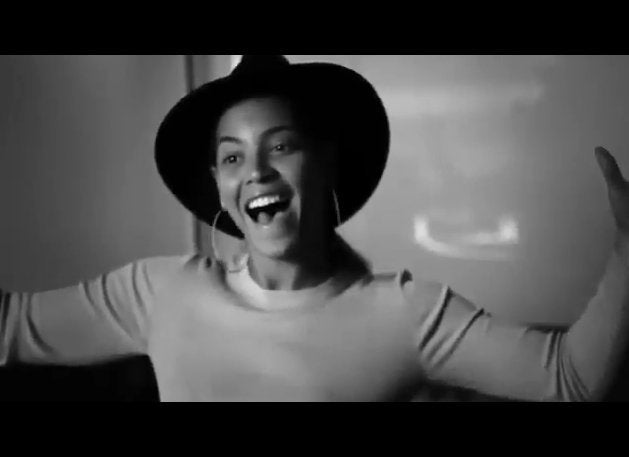 Beyonce At Revel: Making Of
Popular in the Community