 "Talking about weight can be a very touchy subject for women," according to Shape magazine editor-in-chief, Tara Kraft (and, well, millions of other moms out there), but someone has to do it.
Shape's April 2013 issue features Knowles, who Kraft says is bravely willing to go where few women have gone -- talking about weight -- "because she wanted to make every woman out there feel like they, too, could achieve what she did."
In case you blinked and missed what that achievement is, Knowles goes on to explain it -- going from bootylicious pre-baby fabulousness to pregnancy and back, all in the span of three months -- in a behind-the-scenes video of her Shape magazine cover shoot.
"I gained 57 pounds when I was pregnant. I didn't have a lot of time to lose the weight, because I scheduled a show three months after I gave birth, which I would never do again," Knowles says in the minute-and-a-half video clip. "I'm not a person that is naturally very thin. I am a person that has to work at keeping my body in shape," she goes on to say, adding that dance is what keeps her active.
But while "it's really really hard to lose your baby weight, because you don't always have the time," as Kraft admits, it's easy to work it into your lifestyle the way Beyoncé does, she says. "She's not setting the bar too high, she's helping everyone feel like they can get there."
Beyoncé, on the other hand, says that where she is, isn't necessarily where everyone else needs to be. "Not everyone is supposed to be the same. Be healthy and take care of yourself, but be happy with the beautiful things that make you, you."
Pardon us while we go ponder that and take another stab at the "Single Ladies" dance, Queen Bey.
Editor's Note: The behind-the-scenes video referenced above was leaked online accidentally and is no longer available.
Before You Go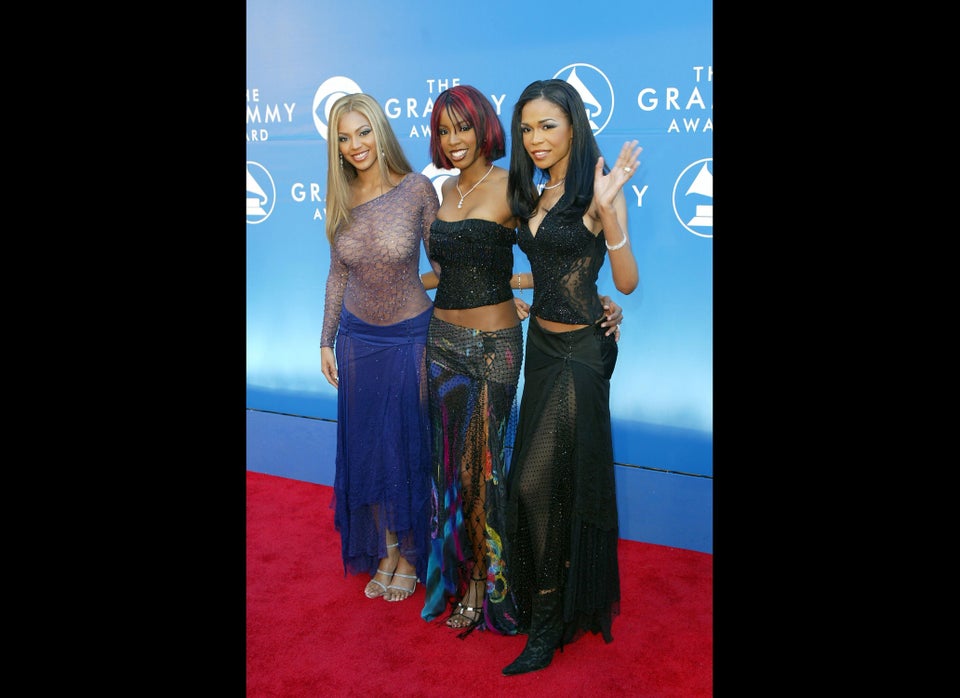 Beyonce's Style Evolution
Popular in the Community