Beyonce is mommy to Blue Ivy, wife to Jay-Z and iconic pop star to the world. And, she seems to juggle it all gracefully in 5-inch heels, no less. Although Bey has admitted to falling in love with flats as of late, it's her stiletto-rocking skills that are really impressive.
And there is no place where those skills shine more than when the 31-year-old hits the stage. Beyonce sings, gyrates, twirls, kicks, spins, shimmies and drops-it-like-it's-hot, all while wearing heels and a smile. So it's only right that the designer responsible for such magical shoes get some serious recognition.
Over the years, Weitzman has been Beyonce's go-to man for her performance shoes. The duo have collaborated closely on the designs to keep Bey's toes twinkling and most importantly, comfortable.
The "Love On Top" singer wasn't on hand for Tuesday night's event but she did make sure to tape a special message for Weitzman.
"After countless tours and TV performances and special concerts, I have literally danced a thousand miles in his beautiful shoes," Beyonce said in the video where she is seen wearing a yellow-and-black blouse (or dress) with a chunky gold chain necklace and sporting her recently debuted bangs.
"Thank you for a lifetime of making women feel beautifully at ease in our heels," the star added.
Check out the full video above--and congrats to Mr. Weitzman on this amazing honor!
Before You Go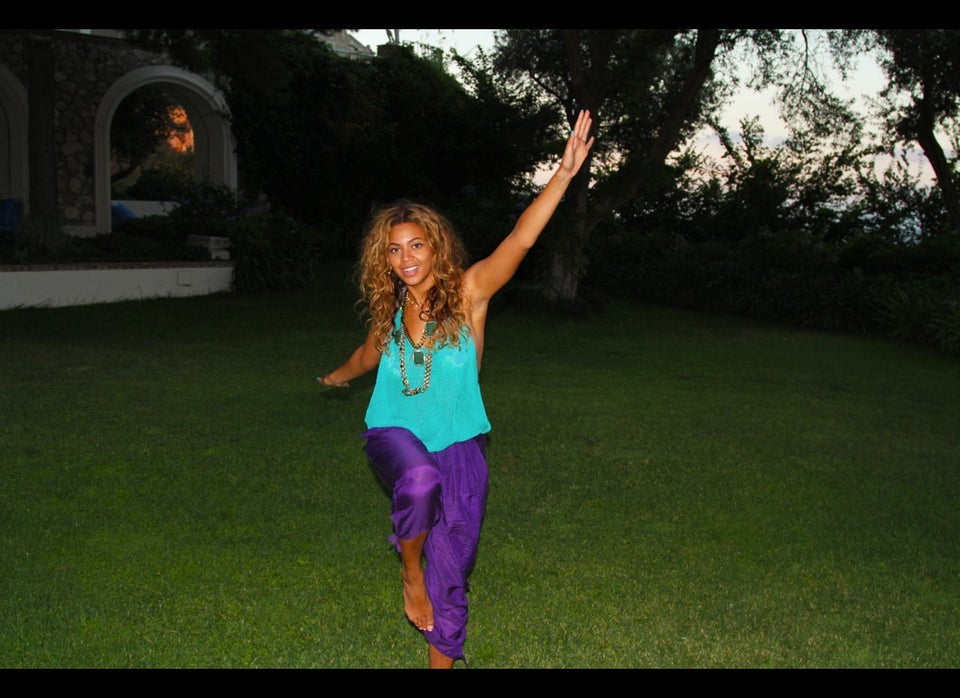 Beyonce's Candid Tumblr Pics
Popular in the Community