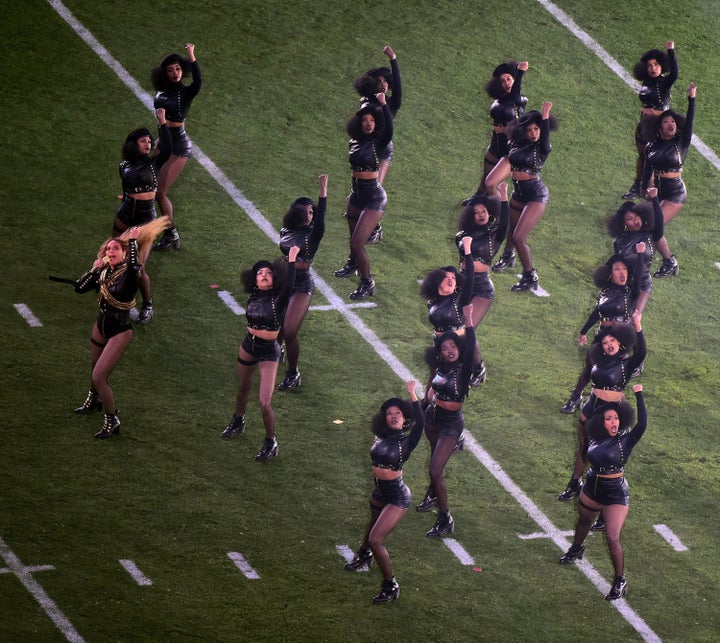 One look at the army of black women rocking leather outfits designed by Zana Bayne, afros and black berets and we were instantly reminded of the revolutionary members of the Black Panther Party. At one point, Beyoncé and her dancers even raised black power fists in the air marking an important public declaration of black pride.
Her dancers were decked out in gear that thoughtfully underscored the song's themes of race, identity and black culture. Plus, Beyoncé even managed to subtly pay homage to the late, great Michael Jackson with her own custom-made jacket by Dsquared2.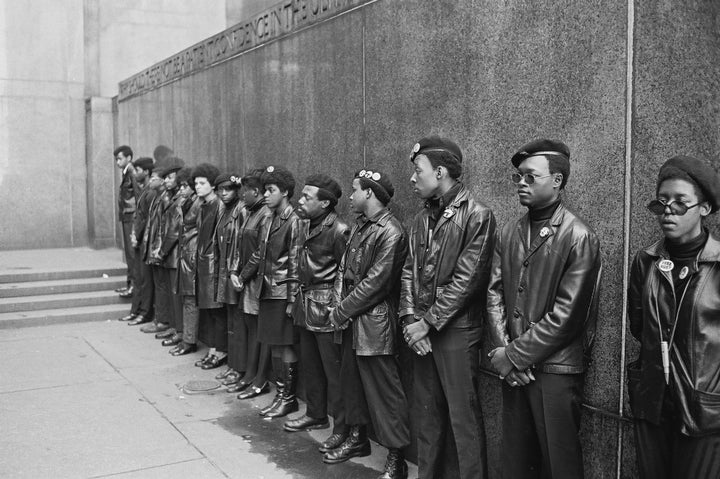 Beyoncé's clothing choice for both her and her dancers is significant because it represents a fine example of the power of style. The fashion associated with the Black Panthers helped to define the party just as much as their messages through speech and performance.
The same can be said about Beyoncé and her smartly-outfitted squad.
So while we were all definitely bouncing to the beat, there is more to this performance than a hot song and pyrotechnics. Bey was sending a message and we heard her loud and clear -- and if you didn't, just remember this: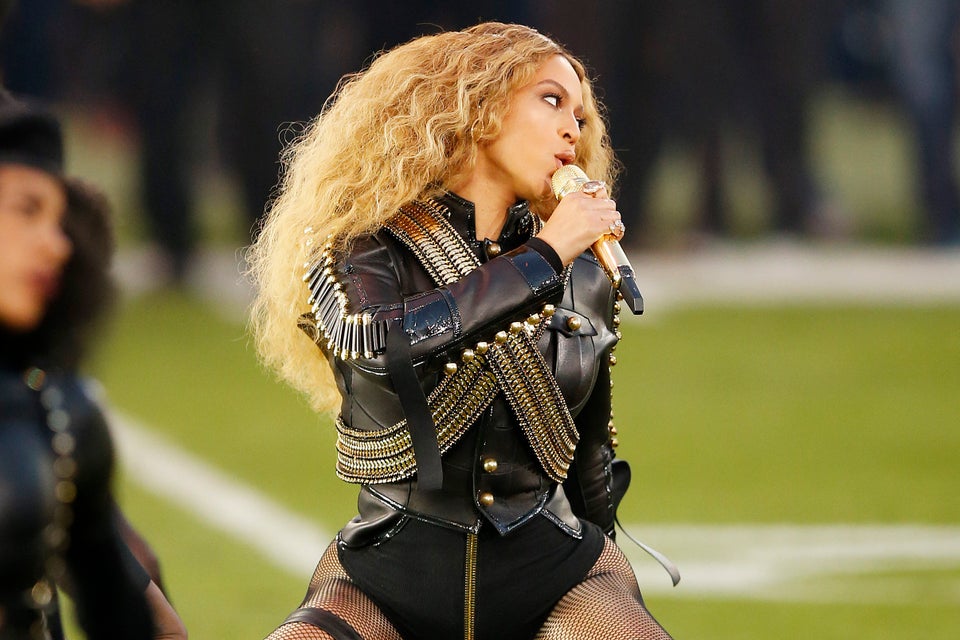 Super Bowl Halftime Show 2016