Beyonce spoke to the media at a Super Bowl press conference Thursday afternoon, just days before she'll take perhaps the nation's biggest stage during the game's halftime show. But she started the show her way: By singing the national anthem, live.
"Any questions?" she asked after completing the impressive performance.
"I am a perfectionist," she explained when asked about the inaugural performance, explaining that she chose to use "a backing track" due to a lack of sound check and the high stakes surrounding the event. "I'm very proud of my performance," she added.
She'll be ready come Sunday, though. "I will absolutely be singing live," she said of the Super Bowl performance. "I am well-rehearsed. This is what I was born to do."
The press conference came with a heavy fog of anticipation, stemming in large part from the singer's performance of the national anthem at Barack Obama's second inauguration on Jan. 21. Beyonce was reported to have used a backing track for her well-received rendition of "The Star-Spangled Banner," a move that was met with a perhaps undue amount of shock. (Lip-syncing is not uncommon at events of such a scale; Whitney Houston famously used a backing track during her performance fo the national anthem at the 1991 Super Bowl, which has described as the best-ever performance of the song.)
"I practice until my feet bleed and I did not have time to rehearse with the orchestra," Beyonce said Thursday. "Due to no proper sound check, I did not feel comfortable taking a risk. It was about the president and the inauguration, and I wanted to make him and my country proud, so I decided to sing along with my pre-recorded track, which is very common in the music industry. And I'm very proud of my performance."
"I can't give you any details," Beyonce smiled at the press conference.
Beyonce released footage from Super Bowl rehearsals, offering fans a glimpse at the preparations. Videos and photos that are approved from the Beyonce's camp are more in her style than press conferences, as the notoriously press-shy singer prefers to control the narrative as much as possible. Next weekend, HBO will air "Life Is But A Dream," a movie Beyonce directed about herself, using archival footage and laptop video from the singer's own archives. She explained the move at the press conference by saying she felt "it was time for people to get to know me."
Controversy aside, one thing is clear: Beyonce will look to silence her critics come halftime at Sunday's Big Game.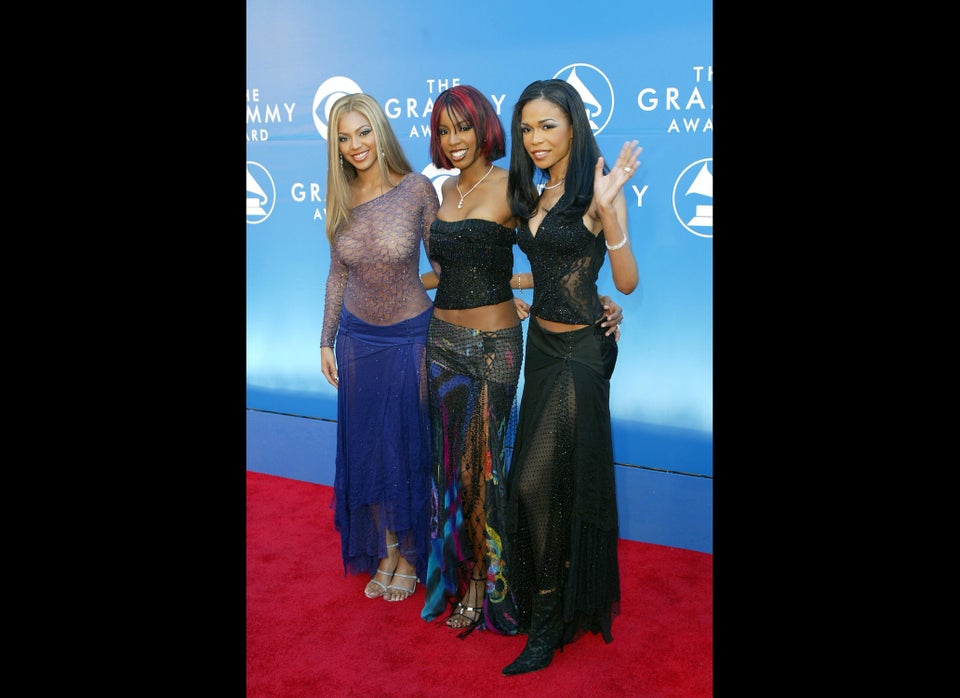 Beyonce's Style Evolution
Popular in the Community