As is typical with Super Bowl halftime shows, Beyonce's Sunday performance inspired both lovers and haters -- except in Bey's case, the haters are planning to get up before 8 a.m. to keep hating.
A daylong anti-Beyonce rally is planned for Tuesday outside the NFL's New York headquarters, according to the description of a public event recently organized online by an unnamed host. The event labels the "Formation" singer's halftime performance a "race-baiting stunt" and a "slap in the face to law enforcement."
"Come and let's stand together. Let's tell the NFL we don't want hate speech & racism at the Superbowl ever again!" the event description reads.
Beyonce dropped her latest track and video one day before she joined Coldplay and Bruno Mars on stage at Super Bowl 50. The video, which unflinchingly tackles issues like the post-Hurricane Katrina response in New Orleans, police brutality and black womanhood, was a highly praised instant sensation.
But the song and video's message -- coupled with Beyonce's halftime show that featured dancers fashioned after Black Panther members -- also drew sharp rebuke from critics in the "All Lives Matter" and "Blue Lives Matter" camps, the latter referring to police officers. Hashtags of both slogans were used to promote the protest, in addition to #BoycottBeyonce.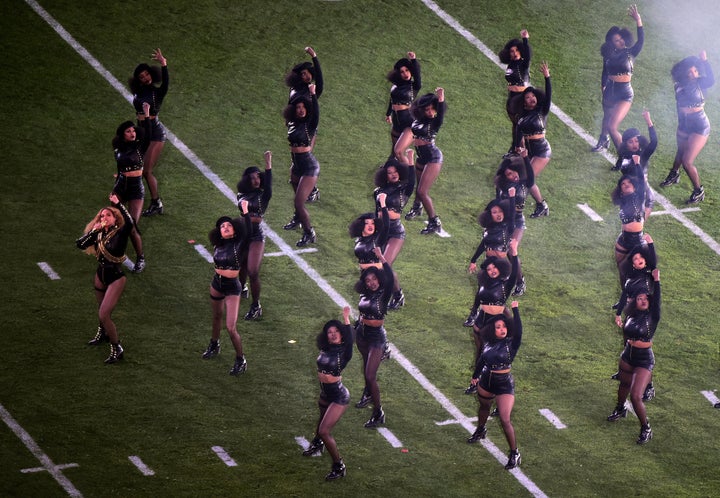 Former New York City Mayor Rudy Giuliani was among the most prominent critics of the show.
"I thought it was really outrageous that she used it as a platform to attack police officers, who are the people who protect her and protect us, and keep us alive," the Republican former mayor said on Fox News the morning after the performance. "What we should be doing in the African-American community, and all communities, is build up respect for police officers."
Kevin Allred, an adjunct lecturer at Rutgers University who teaches a class on the politics of Beyonce, said the criticism of her was unsurprising but still woefully misguided.
"I do think it's a hateful action and a very privileged one," Allred said of the anti-Beyonce protest. He also noted her Super Bowl performance did not mention police. "It's people who aren't thinking critically. They're getting mad at her calling out an injustice rather than being mad at the injustice itself."
"She's getting a pushback black women have been getting for years and years," Allred added.
In response to the protest event planned for Tuesday, a protest against the protest has cropped up -- at the same time and place. Organizers of neither event immediately responded to requests for comment.
A spokeswoman for Eventbrite, the event planning platform used by both groups, said the company is aware of both events. Spokeswoman Terrah Carmichael said the company was a "neutral self-service platform" for making events.
"That said, we recognize some of the content on Eventbrite might be controversial. But like many social platforms, we respect and honor free speech," Carmichael said, noting events are removed if they violate the terms of service agreement.
"'Formation,' however, leaves no wiggle room," Allred said. "It explicitly brings to life issues around Black Lives Matter, police brutality, the aftermath of Katrina, the issues facing black LGBT communities. [Listeners] don't have an out."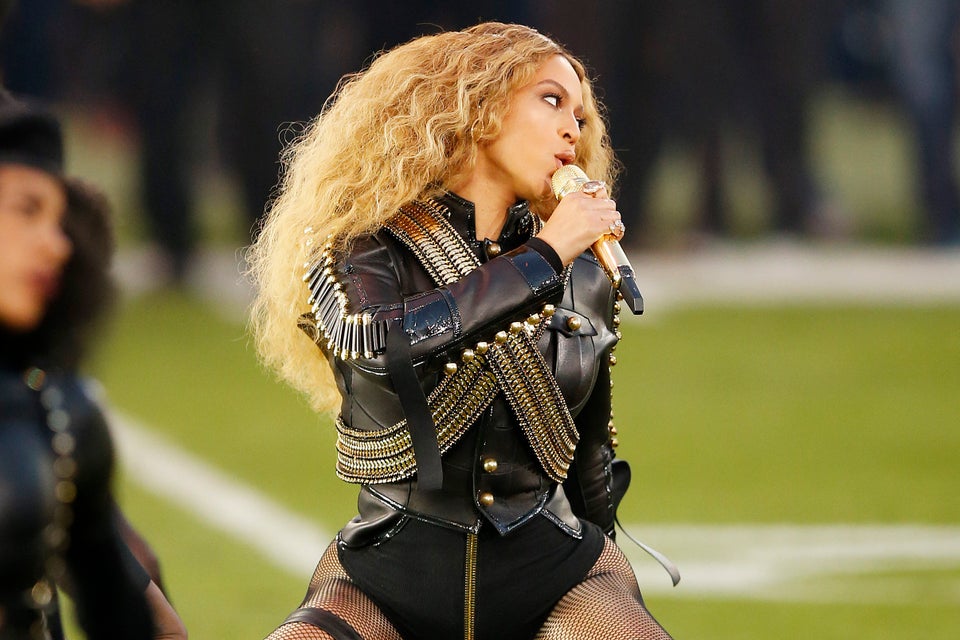 Super Bowl Halftime Show 2016