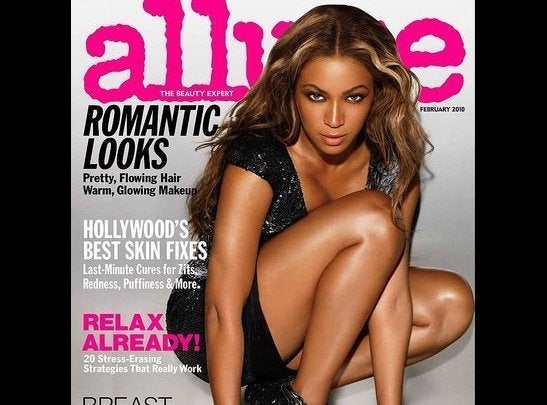 Beyonce strikes a fierce pose on the cover of February's Allure, and inside she tells the magazine she is not even channeling her alter-ego, Sasha Fierce. She also talks about her plans for motherhood and her regret over coining the term 'bootylicious.'
On the end of Sasha Fierce:
"The thing that's interesting is I don't need Sasha Fierce anymore, because I've grown, and I'm now able to merge the two. I want people to see me. I want people to see who I am."
On 'bootylicious,' another term she'd rather forget:
"I still can't believe it! It's hilarious. I actually wish it was another word that I created. I wish it didn't have 'booty' in it."
On her own booty:
"I always say, 'I don't want to lose my curves,' I like firm curves. You can never do enough squats, you can never do enough sit-ups. But as far as losing too much weight or building too much muscle...I like for women to look feminine."
On baby-making with Jay-Z:
"I definitely want to have a child, but I know from my nephew [Juelz] it's a lot. I hope that those things will just happen naturally. I still haven't had time to relax."
Popular in the Community