The news had been teased by the morning show as "something amazing she wants you to know," and as "something I have to share with everyone," by the 33-year-old singer. With that kind of hype, you can imagine how let down we were, when Bey's big announcement was that she lost some weight by eating a lot of kale and following the 22-day vegan challenge, a program in conjunction with the vegan meal-delivery service, 22 Days Nutrition.
"I am not naturally the thinnest woman," Beyoncé said in a recorded video for "GMA." "I have curves. I'm proud of my curves. I have struggled since a young age with diets. Finding something that actually works, that actually keeps the weight off, has been difficult for me."
We're really happy things are going so great for you, Beyoncé, but do you think that kind of announcement really requires this type of hype?
We're going to go with no, but you keep enjoying that kale.
Before You Go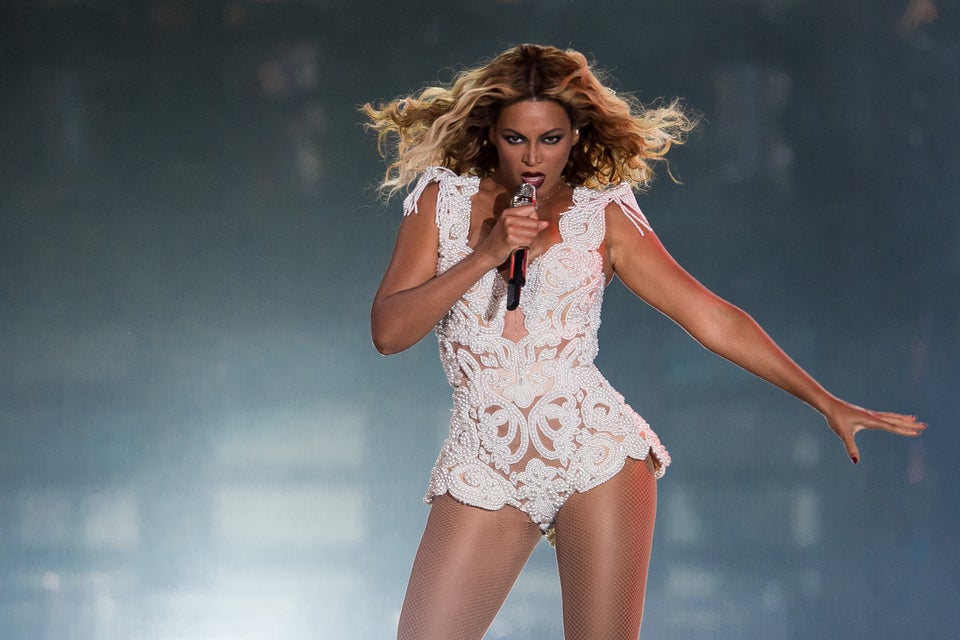 Beyonce
Popular in the Community