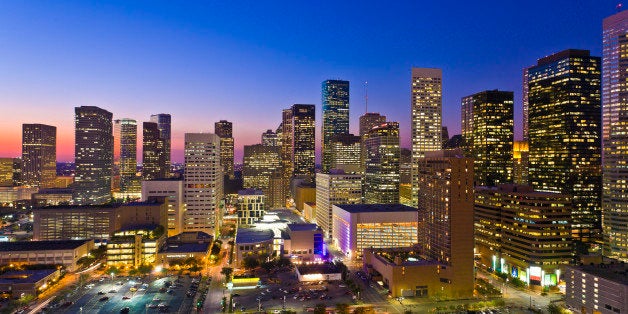 When Roland Emmerich's much-derided revisionist drama Stonewall died a quiet death in box offices earlier this year, I wasn't surprised. It's no coincidence that a movie depicting one of this country's defining struggles was a battle in its own right, where white savior fantasies triumphed honest storytelling.
Perhaps the most important "battlefield" in Stonewall was the depiction of transgender activist and drag queen Marsha P. Johnson. By many accounts, Marsha is forever known as the Queen that Launched the First Brick, thus setting off the riots; in Emmerich's propaganda, her character is mere background fodder. Such a grievous error not only speaks to Emmerich's screenwriting capabilities, but also to a history that has always hesitated to acknowledge the labor of queer people of color and transgender folks in the fight for equality. Like many before him, Emmerich gazed onto the face of Marsha P. Johnson, a queer black woman, and could not find a hero.
Ironically, this year saw another black woman become just that in an actual fight for equal protection in Houston. When the controversial Houston Equal Rights Ordinance went up for a public vote back in August, it instantly received a hefty boost from social media in an effort to spread awareness of Houston's fight against institutionalized discrimination. One campaign in particular encouraged fellow Houstonian and global superstar Beyoncé to publicly support the ordinance, citing Bey's star power as a much-needed boost.
Coined by writer Carlos Maza and developed by a group of Houstonian students, the hashtag #BeyBeaHero included portrayals of Bey as a modern day superhero -- sometimes, even an angel as national support from celebrities and LGBT organizations swelled to a crescendo.
But, last Tuesday, HERO failed. Houstonians are still churning through the slog of political and social issues that contributed to ordinance's undoing. The sting is still fresh, exacerbated by the effort to understand where things went wrong. As a Houstonian, I can feel the disappointment hovering over my city, as dark and foreboding as any rain cloud.
It is into this uncomfortable aftermath that Maza released his most recent essay, Beyoncé Ignored the LGBT Community in Houston. The essay shares Houstonians' disappointment but none of our tact, and even less tangible knowledge of our city. At one point, it outright positions Beyoncé's "refusal" to support HERO in direct opposition to her LGBT fans. In the week following HERO's repeal, I have yet to hear a Houstonian make such a claim. Instead, we have turned to analyzing tangible factors -- like the numerous missteps of the HERO'S driving coalition, Houston Unites, or the conservative push behind the "bathroom predator" myth.
Maza's essay prevails by calling Beyoncé's sincerity into question. Disappointingly, it parrots much of the contrived criticisms surrounding Beyoncé's "calculating" nature, and points to her LGBT-friendly "brand" as a basis of responsibility. While reading it, I thought of #BeyBeaHero's metaphorical "Beyoncé bat signals" being projected into Houston's skyline, waiting for an answer that was never guaranteed.
As a queer Houstonian, I will never ask that #BeyBeaHero. I have always abstained from the idea that any ally -- even a multimillion dollar, mega-popular one like Queen Bey -- could ever take center stage in a fight for equal rights for queers like me. As a queer black woman, I couldn't see how (even effortless) labor from another black woman was necessary to save such a poorly-fought battle.
To be clear: there's so much we have yet to understand about HERO's failure, but we do know its support lacked in some crucial arenas. We know that Houston Unites and other LGBT groups failed to deliver a diverse, inclusive campaign that properly advocated for transgender issues. We know that poor communication left the campaign wide open to transphobic attacks from Houston conservative groups. We even know that organizations did little to reach out to communities of color, despite repeated requests to combat homophobia where Houston's queers of color lived.
And we know now that confusion can make us hungry for any sort of explanation, even ones that are not always factual or fair. Maza's series of #BeyBeaHERO essays had created the impression that a single action could stack against poor organization and even worse representation, only to be disappointed in the end. But on the other side, I wonder: would it have even mattered if Beyoncé had followed through?
Such hyperfocus was damaging in the long run. It distracted us from legitimate problems that could have been addressed. It downplayed the actual work performed by queers of color with one-tenth of Beyoncé's wealth and just as much heart. It placed a disproportional weight onto the voices of our queer allies. Most importantly, it overstated the labor performed by Black women (queer and not) as instrumental to an entire community's freedom.
We don't know why Beyoncé never publicly supported HERO, and I suppose we never will. It's become apparent now that her deliberate silence has become a point of contention among the various demographics of fans that treasure her input. Depending on who you ask, Beyoncé's silence denotes disciplined power or machinated coldness. But the trouble with silence is that it gives you nothing concrete, nothing to base your assumptions on. With silence, even well-meaning accusations seem misinformed at best, obnoxious at worst.
After all, the most seasoned Beyoncé fan understands that silence has always been her modus operandi when approaching industry, political, and even personal strife. Hip hop journalist dream hampton reminded us earlier this year that when it comes to political matters, Bey prefers to neither show nor tell. I'm not sure why anyone would expect anything different.
Houston is standing on the other side of HERO, and that is where the work begins. We are ready to rebuild. And as we do, I invite Maza and many others on the outside looking in to help us rear something comprehensive and inclusive. Like our communities, our strategy should be built upon the strength of our city -- not on the backs of celebrities.
REAL LIFE. REAL NEWS. REAL VOICES.
Help us tell more of the stories that matter from voices that too often remain unheard.