 Blue Ivy Carter has arrived.
Beyonce gave birth to a daughter named Blue Ivy late Saturday, welcoming in with Jay-Z the most anticipated celebrity child of this new decade. Her very conception announced in show business style with a red carpet bomb at the MTV VMAs in late summer 2011, Blue Ivy will continue to have a massive impact on show business.
One of the hardest working women in show business, Beyonce performed that night at the VMAs and continued to perform live as her pregnancy progressed. She gave concerts through November, in fact, for her 4 Live tour, playing dates across the nation. But much of Beyonce's ever-lasting work released during that time was made before the pregnancy, including videos for "Love on Top," "Party" and "Dance for You" and "Countdown."
Presumably, she'll have a sweet period of motherly bonding with little Blue Ivy (or Ivy Blue!), but don't expect her to slow down too much. Songwriter The-Dream told The Boombox in late December that Beyonce was working on new material.
"She's ready to work," he said. "She's crazy! She never stops doing anything. I don't know if [pregnancy] is going to slow her down. She's just incredible with doing things, I don't know how she's going to do it, she's just a maniac... in a good way."
Bey is nominated for two Grammys, so it will be interesting to see if she performs live at that show.
She also has an acting career, which should jumpstart again now that she's had the child. She was supposed to co-star with Clint Eastwood in "A Star Is Born," a remake of a film about a young singer who falls in love with a spiraling, fading rock star. That was put on hold once her pregnancy was revealed, with Eastwood then signing up for "The Trouble With the Curve." Presumably, once that finishes, "A Star Is Born" can get back underway. Quite the ironic title, too.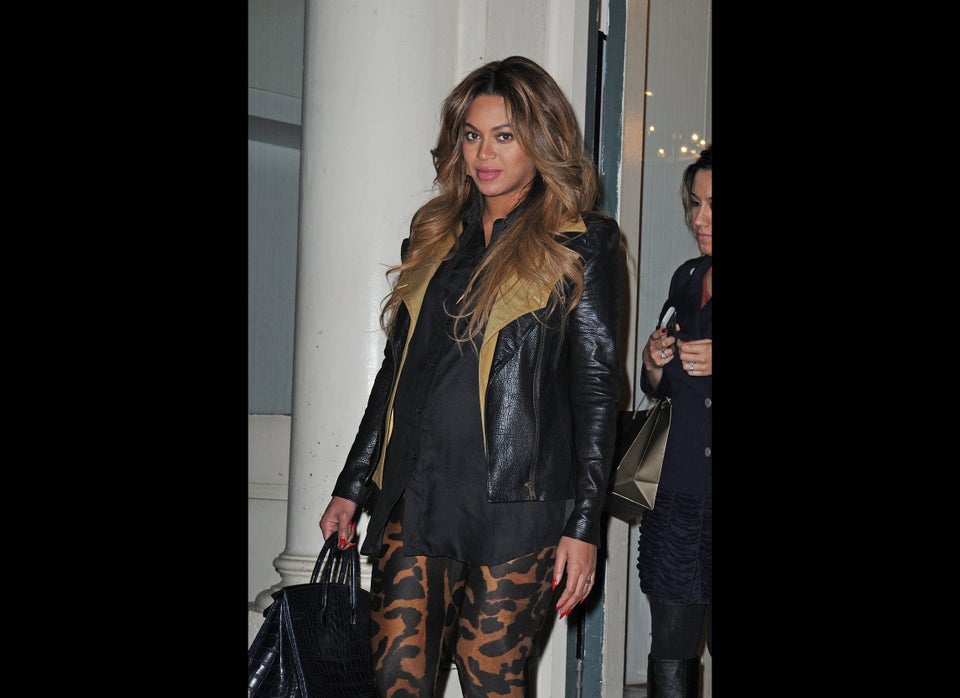 Beyonce's Baby Bump
Popular in the Community