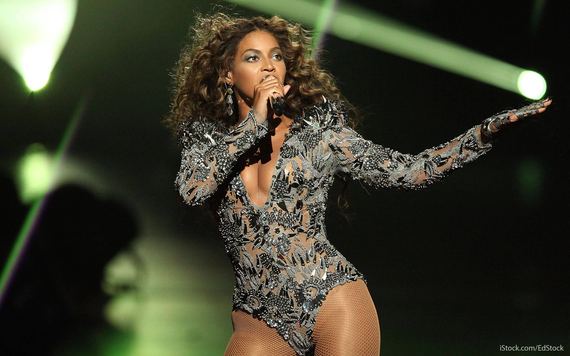 Beyoncé has spoken and fans are desperately trying to interpret her message. On Saturday, Beyoncé's "Lemonade" HBO special was mysteriously announced on the singer's Instagram page.
"Lemonade" is slated for an April 23 release at 9 p.m. Eastern. Learn more about it and how to watch it for free.
Beyoncé's 'Lemonade' Special Hits HBO
The dark trailer for Beyoncé's "Lemonade" opens with the singer sporting blonde braids and resting her head against a car, asking, "What am I gonna do, love? What am I going to do?" Speculation is high for what "Lemonade" actually is, but many predict it will be a new visual album, where each song is accompanied with a visual element.
No secret to hush-hush albums, Beyoncé sold 1.43 million copies of her December 2013 visual album, "Beyoncé," earning her $16 million, according to TheRichest, a celebrity finance outlet. On the eve of her Super Bowl performance in February, Beyoncé's "Formation" single and music video were quietly released, which quickly climbed the ranks of the Billboard charts to secure the No. 1 spot.
Here's a look at the teaser for Beyoncé's "Lemonade" trailer:
How to Watch Beyoncé's 'Lemonade' for Free
If you're a Beyoncé fan without HBO, don't panic. You can watch the "Lemonade" HBO special without spending a dime by signing up for a free month of HBO NOW, a standalone streaming service.
At a monthly cost of $14.99, HBO's streaming service allows you to watch "Game of Thrones" and other HBO favorites on any device without an accompanying television package. With the average cost of expanded basic cable at $66.61, according to a December 2014 report by the FCC, and the HBO add-on costing $10 or more, the streaming service is the most economical way to watch "Lemonade."
The network also offers HBO GO, allowing users to stream programs on multiple devices for free with an HBO subscription. So, if you have a friend or relative with HBO, you can catch Beyoncé's "Lemonade" without needing to share a TV.
Beyoncé Debuts Ivy Park Collection
"Lemonade" is the most recent surprise from Queen Bey. The singer debuted her new Ivy Park "athleisure" TopShop line last week and fans went wild for it. The collection, including 100 pieces priced from $15 to $265, nearly sold out hours after its launch.
According to Mashable, Ivy Park was the most popular fashion brand ever on Instagram before it even appeared in stores. With millions of fans and chart-topping albums, Beyoncé's net worth is $450 million, according to celebrity finance website Celebrity Net Worth. Safe to say, whatever "Lemonade" turns out to be, it will be an instant success.
More from GOBankingRates:
Popular in the Community