We all love a win-win proposition.
It's why we are drawn to the one-for-one model, which encourages consumers to buy a product because, in turn, the company will give something away to someone in need. It allows us as consumers to acquire things we want or need, and in addition, feel good about supporting a socially-minded company and making a positive difference in someones life.
This is the brilliance of TOMS one-for-one model. For every TOMS shoe that is purchased, a pair of shoes is given away to a person in need. TOMS has given away over 60 million pairs of shoes in over 70 countries around the world. Anyone who has worked in global distribution knows this is quite a feat. In many ways, Blake MyCoskie, the founder of TOMS, has done all of us a service by bringing social enterprise into the mainstream.
However it's been well documented over the last four or five years how the one-for-one model may be doing more harm than good. Whether it be creating co-dependency on foreign aid or flooding a local market with shoes thereby driving regional producers out of business, the one-for-one model has in many ways created new problems while casting doubt on whether it's solving the ones it set out to in the first place.
There are some bright lights shining at the end of this tunnel. New models have been emerging that are genuinely empowering the poor and setting up systems that will provide long-term impact and sustainability. And they're focusing on one common metric: job creation. Instead of having consumer purchases drive charity, why not have consumer purchases drive job creation, thereby providing a pathway for sustainability and an opportunity for the poor to empower themselves?
Three ventures doing notable work include: Oliberte, StreetCode Academy and EllieFunDay.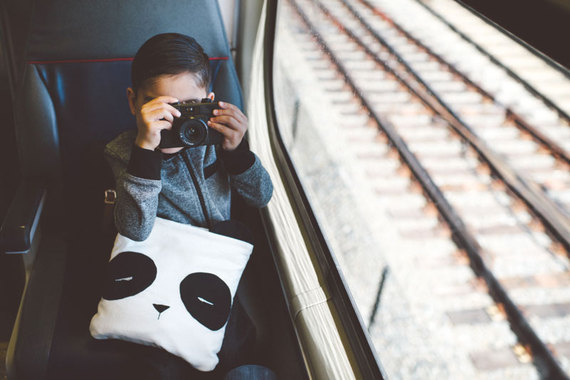 Oliberte is a footwear company in Ethiopia that focuses on fair trade and sourcing natural and local leathers and rubber to produce a genuinely African product. The goal is not to exploit local workers, but to respect each individual artisan and provide an opportunity to earn a sustainable wage to both support their families and eventually put their children through school. Oliberte started their own production factory in 2013 and products can be purchased on their online store.
Streetcode Academy is based in one of the most economically disadvantaged neighborhoods in the Silicon Valley, East Palo Alto. Streetcode provides opportunities to young people aged 14-21 to learn to code, giving them an alternative medium to express themselves and a pathway to developing a sustainable and more lucrative career. Select graduates of their program are connected to local tech companies where they participate in internships and position themselves for higher education or to be hired full-time.
EllieFunDay is an organic baby blanket and accessories company that helps provide fair and dignified employment to victims of domestic abuse and human trafficking in India. They design heirloom quality, hand-embroidered children's gifts and partner with non-profit organizations that provide pathways of restoration to women who've suffered some form of societal abandonment. EllieFunDay is design-focused and committed to using all their products to empower the poor. EllieFunDay products can be purchased in over 100 retail stores around the world (including Barneys NY) and on their online store. They also just released a new travel blanket line via Indiegogo.
As grateful as we are to companies like TOMS for ushering to the front the need to use business for good, it's paramount that we find other ways to serve the needs of the poor. Job creation is the key to providing long-term sustainability and ensuring that economic choices remain in the hands of local communities. With the launch of it's new investment fund, it seems Mycoskie would agree. With a well paying job, a person can choose to pay for food, school fees, or if it's needed, shoes.
As the proverb goes, "You give a poor man a fish and you feed him for a day. You teach him to fish and you give him an occupation that will feed him for a lifetime."
Nomad Blanket photo by Calvina Photography, courtesy of EllieFunDay.
Calling all HuffPost superfans!
Sign up for membership to become a founding member and help shape HuffPost's next chapter