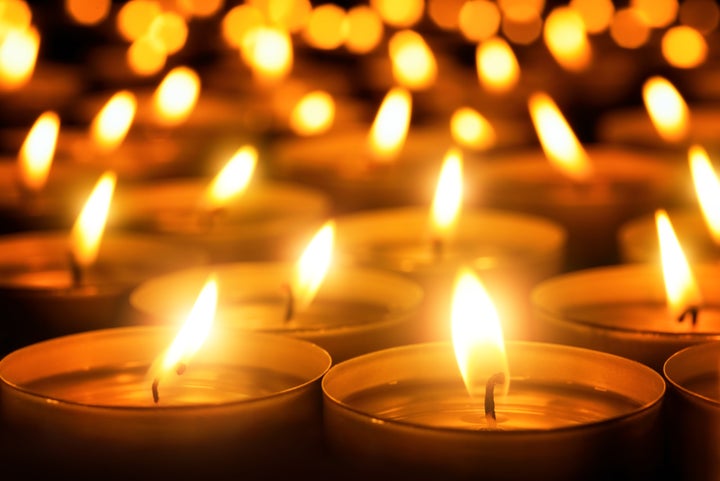 This week marks the second anniversary of the horrific murders of Rev. Clementa Pinkney and eight of his parishioners, gunned down by a white supremacist at Mother Emanuel African Methodist Episcopal (AME) Church during bible study in Charleston, South Carolina. The attack remains a painful reminder that America as a nation has yet to reckon with its past, or to meaningfully address the policies and rhetoric that continue to create a culture that allows hate, division, and violence to thrive.
The attack at Emanuel AME was eerily reminiscent of the 1963 white supremacist bombing of the 16 Street Baptist Church in Birmingham, Alabama, which killed four African American girls attending Sunday School. Just three years before the attack at Mother Emanuel, a similar hate crime was carried out at another house of worship: a Sikh temple in Oak Creek, Wisconsin. There, a gunman killed six people and wounded four others.
These massacres are particularly heinous because the perpetrators targeted houses of worship — sacred places of peace, solace, love and community for people of faith. But what have we learned from the tragic loss of life in our most sacred spaces? How much more suffering must occur before we learn that more guns will not assuage the social, economic, and cultural issues infecting our country?
"How much more suffering must occur before we learn that more guns will not assuage the social, economic, and cultural issues infecting our country?"
It is not nearly enough to hold a vigil in remembrance of the victims of such heinous attacks. An authentic effort to honor the lives lost to these and other brutal acts of violence demands transformative policy. It cheapens their memory when we hold a moment of silence, but fail to deal with the underlying social and political ills that fosters a culture of hate. We cannot separate Mother Emanuel from the lax gun laws that allowed a deeply disturbed young man to buy a pistol two months before killing nine worshipers inside the Charleston church.
Regardless of where one lands on the political spectrum, the tragic loss of life and atrocities committed in houses of worship should move people — particularly people of faith — to action to curb acts of violence. As Dr. Martin Luther King said,
It may well be that we will have to repent in this generation, not merely for the vitriolic words and the violent actions of the bad people, but for the appalling silence and indifference of the good people.
It is disheartening that loss of life at Mother Emanuel, at the Oak Creek Sikh temple, and of innocent children from Chicago to Newtown has not resulted in an urgent commitment by policymakers to change our laws to curtail gun violence in this country. Just this week, America witnessed the second incident in the span of six years where a gunman opened fire on a member of Congress.
As Gabrielle Gifford, a former member of the U.S. House of Representatives and gunshot survivor wrote,
We must acknowledge that a deadly problem like this brings a responsibility to find solutions. And that's where we, as a nation, will need courage in abundance.
Sadly, even in the face of tragedy, lawmakers — many of whom identify as Christians — have doubled down on irresponsible gun laws that increase access to guns, further endangering the general public and law enforcement officials alike.
According to the National Conference of State Legislatures and the National Rifle Association, at least 11 states have passed laws allowing the concealed carry of guns without a permit within the last year. Sixteen additional states have introduced legislation in 2017 to do the same. There is a perverse logic that permeates the public debate around guns; it is an assumption that more guns are the answer to too many guns. But history clearly shows a positive correlation between an increase in gun violence and more lenient gun laws.
In South Carolina, the site of the Emanuel Baptist Church shooting, the legislature advanced a bill this year that would allow South Carolinians to carry guns openly without obtaining a permit, while simultaneously refusing to move a proposal aimed at closing the Charleston loophole to strengthen background checks.
"It is not nearly enough to hold a vigil in remembrance of the victims of such heinous attacks."
Laws cannot dictate virtue and goodness — but they can go a long way in keeping guns out of the hands of individuals who seek to harm innocent people.
Equally important, one cannot disassociate gun violence from the venomous rhetoric and policies targeting African-Americans, Latinx, women, Muslims, Jewish, and the LGBT community. According to the Center for the Study of Hate and Extremism at California State University, hate crimes rose more than 20 percent in nine major cities in 2016. Researchers link to the divisive rhetoric used during the 2016 presidential campaign. The Southern Poverty Law Center, meanwhile, tracked over 850 hate crime incidents immediately after the election, a trend that has extended well into 2017 with a wave of intimidation, assaults, murder, vandalism, bomb threats, and arson.
Hateful rhetoric and racial appeals used by public officials no doubt fuels extremist behavior and is indefensible. Our political officials should be held to a higher standard; they should promote peace instead of division and strife.
Lax gun laws coupled with hateful rhetoric is an explosive combination. Charleston and Oak Creek are cautionary tales of how hateful rhetoric can fuel violent behavior. When we fail to exercise the moral courage to challenge hate in all its permutations—including Confederate symbols—we are complicit in furthering the type of environment that leads to tragedy.
If we truly wish to honor the memory of those who lost their lives at Mother Emmanuel, we must show solidarity beyond a moment of silence. We must act in their name by standing up to hate and supporting common sense gun reform.
LaShawn Y. Warren is the Vice President of the Faith and Progressive Policy Initiative at the Center for American Progress.
Popular in the Community