Art Basel Miami Beach is by many standards the ultimate way to engage, promote, showcase and purchase all things art. Oh, and it's big business. Huge. Enormous, really. Having lived in Miami Beach twice in my life, I've managed to survive the circus otherwise known as Art Basel. I say survive, because when you live there, it's considered a welcome consumer injection, but it also means getting around town, dining out (or in) or parking anywhere near the beach is nearly impossible. Unless your livelihood depends on the en masse volume--then you cherish its annual art drive. Otherwise, there are many that elude the scene altogether, choosing to escape to other locales.
But, ultimately, there is so much life and color to see during the annual Art Basel process, that somehow all the madness becomes part of the story unfolding before you. It's exciting, it's fresh and it's rich in every way. Your senses get fired up. As a year-round beehive of excitement, glamour and sensual energy, Art Basel Miami Beach is just another week in South Florida, ten times over. It's pretty by day/sexy and luxe by night--and art, fashion and self-expression are the ultimate intention to enjoying the beach life in its Beverly Hills meets Las Vegas by the sea style.
After the kinetic energy of Art Basel Miami Beach, when it's all over, it can feel a bit impersonal. Meaning so many people, so much art and a whole lot of excess. Then silence. And why I decided rather than report on the amazing highlights of red carpet celeb sightings, notable gallery showings and interesting symposiums, I, instead, chose to focus on what art sets out to do--provoke thought, provide comfort, reflection and impactful memories. And that can be done best by recapping art and artists that I see on a daily basis; either in my home, my work environments, studio calls or just in regular eyeshot. For it's this art constant that keeps me revved up for the next Art Basel showcase.
To get us started, I asked celebrated artist Gustavo Novoa, a staunch wildlife preservation supporter, if he had ever been to Africa. His response puts art and the conceptual in its place: "No. I've never been to Africa; I don't regret it and I don't want to go. In the early years of my career I wanted to; but then little by little I became more and more comfortable in my own imaginary world. I was the absolute creator and master of a menagerie that followed me everywhere and never looked or talked back. What more can I ask than living in my own utopian jungle?"
When you actually meet a working, showcased artist, their self-expression or collections have a deeper meaning and tend to have a greater personal impact. Like an ongoing relationship, their art maintains a constant presence without you having to reciprocate. Art is there for your pure enjoyment. Here are a few artists worth visiting, learning more about and, of course, collecting.
Finger-on-the-pulse hipster. The second you meet Nesi you know he has just mind-painted you from the soul out. His work is current, street-relevant, yet sophisticated and modern. His artwork makes you think. I like that. Oh, and he looks like a living-on-the-edge movie star. "My latest series represents simplicity, innocence and nostalgia. There's a paradox between art and beauty and how the two can represent the same thing but can be polar opposites. I wanted to shed light on this. The paradox representing the things you overlook; but are most important." Charlie's series: [ blowing dandelions: THE AMERICAN DREAM ] sheds some serious light.
Don't let her sweet lady looks with the Middle America name fool you. Ann Marie is a luxurious, classy beatnik who's not only collected around the planet, but her paintings have also helped transform major brands globally. She's been showcased in museums, permanent galleries, wine bottles and debuted as the "It" girl artiste for a New York Art Expo visual campaign and more. Anderson's use of mixed color makes abstract still have a sense of harmonious order.
Collected by aristocrats and notables for a reason, Novoa is the author and artist of the famed book Jungle Fables, a collection based on Vice and Virtue. Considered a master painter with a huge arc of growth styles, my first painting from Novoa was "The Plaza" in 1992, reminiscent of a privileged lifestyle that looked two centuries old. Today, Novoa's global awareness and emphatic, philanthropic support of wildlife preservation and quick wit are embodied in his work--whether you see it straight away or not. Help 'DAM', The Directed Art Modern celebrate Novoa's lifelong tenure (and 25 years in Miami) at Miami Dade's Main Public Library with a major exhibition of his paintings entitled: "A Utopian Jungle of his Own" now through April 15, 2017.
Jill Greenberg's talent spans across several platforms, each diversely different, but one more powerful than the next via portraiture, film and art. Her saturated use of vibrant, intentionally chaotic color on her paintings takes ownership of your eyesight! A sophisticated woman, Greenberg's quite comfortable letting her street-edge awareness (she lives in NYC, after all) transcend into moody and highly relevant collections. Her portraiture has an Interview-ish cover appeal, yet far more tasteful, richly avant-garde and sometimes provocative. She lends her trailblazing talent to brand launches and the big screen and her website is a happy habit. We get the visual benefit of Jill Greenberg being in charge of her very own beautiful world.
A fresh face in the art scene who's prodigal talent zoomed him to the front of the line. When your art is placed next to Basquiat at Art Basel Miami Beach, where does one go from there? Up on the walls! From royalty to Hollywood A-listers, Lagache's artwork is currently being exhibited with Keyes Art Gallery in Palm Beach's Wellington throughout the Winter Equestrian Center (WEF).

Myrna Suarez: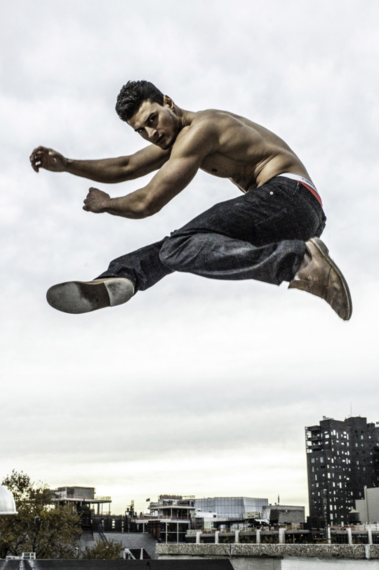 So...you think you've been behind the velvet rope? Myrna Suarez has mastered the art of photographing real royalty and rock royalty in such a way that her final works are as coveted by the subject as the viewer. That's the ultimate testament of access and success. Her images are stunning.
Robert J. Miley: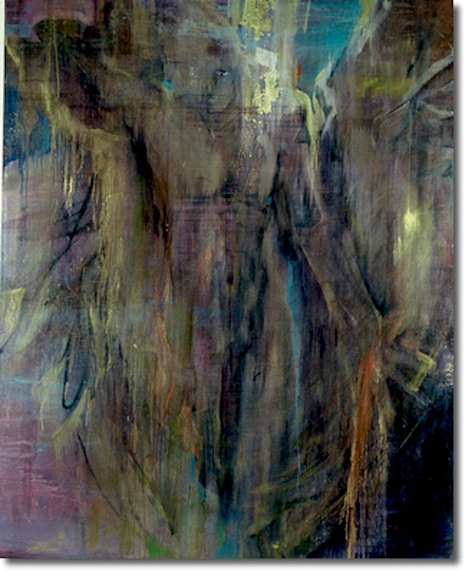 Robert Miley's art and philanthropic causes have been commissioned by the Vatican, sanctioned by the Governor of Guam (and named an ambassador of good will by its citizens), collected by high society, graced wine bottles and have cumulatively started entire movements. Release The Fear Foundation is rooted by a 25-foot, 4-ton sculpture in downtown Phoenix that was created from melted down weapons, previously used in violent crimes. Confidence, self worth and empowerment skills are heightened through art awareness workshops that teach young people to believe in and achieve their dreams as an absolute alternative to gangs and anger. This changed reality leads to better social interaction and confidence in one's self-expression in groups. Miley's powerful art has the ability to resonate with life situations we've all encountered--and why so many people feel a deep connection to not only his art, but to him personally.
Luken is not only a famous, old school artist from Latvia, in my mind his pop art may have been part of the inspiration for the pop art movements of Andy Warhol and Peter Max. Luken's sculptures, although simple, even childlike, in form, are enormous, clever conversation pieces. His Manhattan studio gallery where I cut his hair is filled with several dozen masterworks that are begging for final brush strokes or molding--as he touches each one when it's worthy of an additional element. Luken's least well-known works are also the most intricate and beautiful, and serve as vivid and passionate time capsules over several decades.
Cardon is a kind beauty and work of art herself--whom I met before I even knew she was such a celebrated artist. Collected globally, Cardon's artwork is a favorite among billionaire rock stars and Hollywood's elite. Her esoteric style is a philosophy of repeated layers of paint and color that creates strength, significance, depth and longevity of each art piece. A color saturated canvas never looked so good.
Mitchel Gray: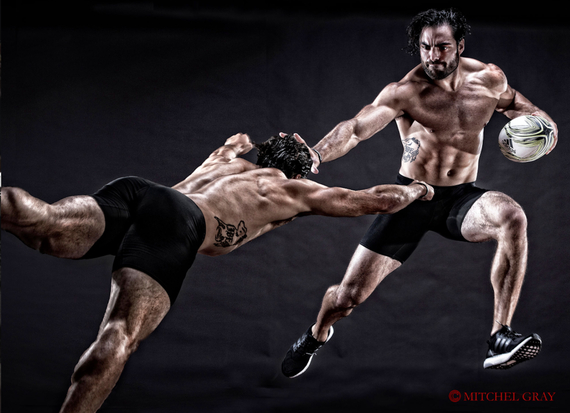 I think the sports and art relationship for many, doesn't always have the same impact as, say, a Botero sculpture. Mitchel Gray changes all that with his stunning, 2016 Olympiads-in-motion series Bodies In Action. Gray has sports enthusiasts of all stripes gasping for breath with this collection. Mitchell takes sports art out of the man cave and into prominent, residential foyers.
Raise your brow all you want to! How many men can actually display high-fashion couture as a valuable piece of art? The time? Summer 1991. The place? Rome. The underground catwalk? Super Paradise Beach, Mykonos, Greece. Works of psychedelic art unto themselves, the black and white Versace Jeans Couture were priced then at $1,200 (about ten times more today), and garnered millions in OMG must-have-but-will-never-be-able-to-afford stares. Many were not aware of the magnificent input and creation Donatella infused into her brother, Gianni's brand, having scoured the global club circuit that was centered around South Beach. The clothes were works of art and still look like graphic wearable exhibition pieces today. When we (SoBe) were woozy at 4:30 a.m., the Versace label walked our best foot forward--always. Complimente, Donatella.
So, you see, art and beauty does affect every facet of our lives. Who can live without it? And why would we even want to?
REAL LIFE. REAL NEWS. REAL VOICES.
Help us tell more of the stories that matter from voices that too often remain unheard.